Stomach Liposuction
Offered at our convenient location in Denver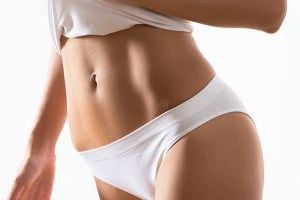 Do you struggle to shrink your stomach fat, no matter how much you diet and exercise? Eliminate stubborn fat and slim your tummy safely and effectively with stomach liposuction.
The stomach is a common trouble spot for both men and women striving to achieve their ideal physiques. Stomach liposuction will address fat deposits and sculpt the abdomen into your desired contour. Thanks to Dr. John Millard's advanced treatment methods, you can return to work within a few days of your stomach liposuction surgery!
Dr. Millard is one of the top liposuction innovators in the world. To learn more about how you can achieve your best body with liposuction, we invite you to schedule a private consultation at Millard Plastic Surgery today.
About Stomach Liposuction
Stomach liposuction is a minimally-invasive way of contouring your abdomen and getting rid of stubborn stomach fat for good. The procedure is performed using only a few incisions, a slim cannula, and tumescent fluid. Tumescent fluid is a solution of saline, epinephrine and lidocaine that will make fat easier to dislodge. The fluid additionally improves patient comfort and reduces post-procedure bruising. You can also choose to assist your fat removal with the application of targeted ultrasound or light energy.
Stomach liposuction surgery is FDA-approved and completely safe when received from a board-certified surgeon like Dr. John Millard. We take pride in offering the most advanced, top-quality liposuction technologies to our patients. To learn more about the benefits of stomach liposuction, schedule a private consultation with us.
Why Receive Stomach Liposuction?
Eliminate stubborn stomach pudge
Address love handles
Achieve a flat, healthy-looking stomach
Contour your stomach into an athletic or soft, feminine appearance
Improve the shape of your physique overall
Eliminate fat for the long-term
Procedure is customizable
Procedure is safe and comfortable
Recovery is short
Liposuction Techniques
The type of liposuction used to perform your stomach liposuction will depend on the needs of your unique case as well as on your personal preference.
VASER Hi-Def Lipo
Dr. Millard himself designed the five-ring VASER cannula that makes the innovative procedure so ideal!
VASER Hi-Def Lipo is an advanced liposuction technology that allows Dr. Millard to skillfully and gently eliminate fat as well as contour the body. VASER Hi-Def Lipo applies ultrasound energy to break down stubborn fat deposits for removal. The ultrasound energy is safe to use and leaves surrounding tissues unharmed. The vibrations created by the ultrasound will burst the fat cells. The liquified fat is then gently removed using suction-assisted liposuction.
VASER Hi-Def Lipo is an excellent option for treating more fibrous fat. Patients who would like to achieve a more athletic or soft contour of their bodies can benefit from VASER. VASER Hi-Def Liposuction grants Dr. Millard an impressive degree of contouring capability. He will shape your abdomen with VASER Hi-Def liposuction into your preferred muscular or smooth appearance.
VASER Hi-Def Lipo produces less bruising and swelling, resulting in a shorter, more comfortable recovery for the patient.
Suction-Assisted Liposuction
This is another name for traditional liposuction.
Suction-assisted liposuction is performed using a slim cannula and tumescent fluid. Suction-assisted liposuction is an effective, gentle way to extract broken down fat from the body.
Suction-assisted liposuction is a more affordable form of liposuction, making it appealing to many patients. However, as a method of dislodging fat from the body, Suction-assisted liposuction is less targeted than VASER ultrasound technology. Dr. Millard uses suction-assisted liposuction carefully. Experienced surgeons prefer to apply it to the deeper fat layers. Suction-assisted liposuction should be performed by a skilled surgeon who knows how to avoid harm to the connective tissues and blood vessels.
Suction-assisted liposuction can be performed as power-assisted liposuction to improve outcomes.
A device will be attached to the cannula to cause it to vibrate and increase the suction strength. The vibrating cannula is designed to help break down fat.
Power-assisted suction liposuction unfortunately also increases the risk of damage to surrounding tissue. These risks are why Dr. Millard prefers to perform liposuction with the assistance of advanced technologies like ultrasound or laser energy.
Smart Liposuction
We are proud to offer SmartLipo Triplex at Millard Plastic Surgery.
SmartLipo Triplex applies three wavelengths to target and break down fat. SmartLipo Triplex energy will melt fat for gentle removal while also coagulating surrounding blood vessels. SmartLipo will reduce post-procedure bleeding and bruising. The treatment can safely address superficial and sub-dermal layers. SmartLipo Triplex is an excellent option for removing smaller amounts of fat.
Dr. Millard performs SmartLipo in three steps. Qualifying fat will first be dislodged from the surrounding tissues using power-assisted liposuction. A thin cannula will next aspirate the targeted fat. SmartLipo's thermal energy will help break down particularly stubborn fat.
Dr. Millard will also use the SmartLipo laser to achieve an equal distribution of fat cells under the skin. This ensures smooth, long-lasting body contours.
Candidates
You are a good candidate for Stomach Liposuction if you:
Have a stomach that bulges, rolls, or protrudes
Have tried diet and exercise but still have belly fat
Have completed the majority of your intended weight loss
Are at a stable weight
Are in good health
Do not have a pre-existing condition
Have positive but realistic expectations of the outcomes achievable with liposuction
Are a non-smoker
If you are experiencing loose, excess abdominal skin or stretched abdominal muscles, you may be a good candidate to receive stomach liposuction as part of a larger Tummy Tuck procedure. Please let Dr. Millard know if you are interested in the benefits of a tummy tuck during your private consultation with him.
Visceral Vs. Subcutaneous Fat
If the fat on your stomach is soft and pudgy, it is likely subcutaneous fat. This is a type of fat that forms underneath the skin. It can be difficult to lose through diet and exercise. Subcutaneous stomach fat is often best addressed with a body contouring procedure like liposuction.
However, if your stomach fat feels firm or you have the hard gut also commonly known as a "beer belly," you may be dealing with visceral fat.
Visceral fat develops around the organs. Unfortunately, visceral fat cannot be addressed with liposuction. This type of fat will need to be addressed with diet and exercise. Dr. Millard will assess your case during a private consultation in order to determine what type of fat you have.
Consultation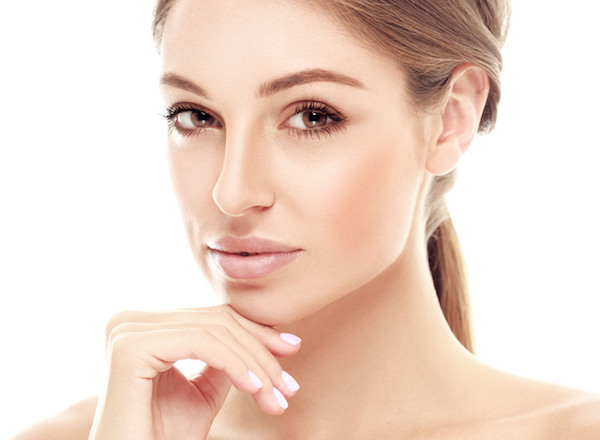 Candidates for stomach liposuction will receive a private consultation with Dr. Millard. He will discuss your goals for your appearance with you, examine your stomach, and assess the type of stomach fat you are experiencing. If you have any questions about stomach liposuction, VASER Liposuction, or SmartLipo, please do not hesitate to ask! It is important to us that you are well-informed before making any cosmetic decisions.
If Dr. Millard determines you are a candidate for stomach liposuction, he will work with you to create a personalized liposuction treatment plan. He will let you know if you will need to discontinue medications or modify your behavior in anyway before your procedure date. If you are interested in receiving liposuction in an additional location, such as chin liposuction or arm liposuction, Dr. Millard will be happy to customize a comprehensive treatment plan to your goals.
Stomach Liposuction Procedure
You will receive your liposuction under either general or local anesthesia depending on your preferences and the extent of your procedure.
Stomach liposuction can be performed within one to two hours.
Before Dr. Millard performs stomach liposuction, your treatment area will be cleaned and marked for surgery. A few strategically-placed incisions will be made. Tumescent fluid will be introduced into the treatment area. The tumescent fluid will be given time to take effect. Once the area is successfully numbed and the fat cells have swollen, Dr. Millard will dislodge and remove your fat using your chosen liposuction method. He will not only eliminate your fat, he will also sculpt your stomach into a more smooth, flattering contour. Once your abdominal contouring is complete, the incisions will be closed with stitches.
You will return home following your stomach liposuction to rest.
Post-Procedure
It will be necessary to have a family member or friend drive you home following your stomach liposuction procedure.This person must stay with you for the first night of your recovery. You will receive instructions to help you complete your most comfortable recovery. Of course, if you have questions at any time following your liposuction, please do not hesitate to ask!
Bruising and swelling after stomach liposuction are normal and will subside in the days following the procedure. Swelling will continue to diminish over the weeks following your liposuction. You may receive a compression garment to wear to help reduce any swelling. Dr Millard will go over approved methods of relieving post-procedure discomfort with you.
While recovery timelines vary on an individual basis, most patients are able to return to work within two to three days of their stomach liposuction. Take short, frequent walks during this period to maintain healthy circulation. More strenuous jobs and exercise regimens can be resumed within a few weeks.
Results
You will notice that your stomach is slimmer and tighter immediately following your stomach liposuction. Your stomach will become even slimmer and settle into your desired contours over the weeks after the procedure. Your stomach will be settled in its new contours within two to three months. Your abdomen will be smooth, toned, and healthy-looking!
Stomach liposuction at Millard Plastic Surgery is designed to achieve your ideal abdominal contour. If you maintain your weight with a balanced diet and active lifestyle, you will enjoy your tight, flat stomach for years!
FAQ
How much does it cost to get liposuction on your stomach?
The price of a stomach liposuction treatment will depend on your chosen liposuction method, your desired outcome, and the amount of fat you would like to address. Once Dr. Millard creates your customized liposuction procedure plan, you will receive a cost breakdown representative of your anticipated price of payment.
How dangerous is liposuction?
When performed by a board-certified medical professional like Dr. Millard, liposuction is a safe, effective procedure. Make sure that your provider has specific, up-to-date liposuction training.

It is important to share your medical history and medication use with Dr. Millard prior to receiving your treatment plan. This will enable Dr. Millard to accurately determine your candidacy and create a treatment plan that is safe and right for you.
How long is the recovery from abdominal liposuction?
You will be able to return to work within a few days of your abdominal liposuction. Exercise can be resumed after a few weeks. You will see your final results within two to three months!
Sources