Breast Augmentation
Offered at our convenient location in Denver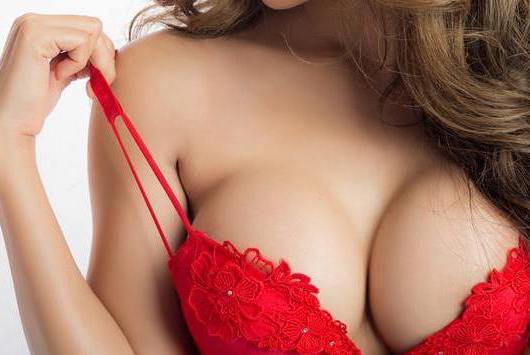 Breast augmentation is the #1 plastic surgery procedure for women in the United States, and it continues to grow in popularity. If you are seeking more fullness or an improved balance for your figure, this procedure can accomplish just that. In addition, breast augmentation can greatly enhance your self-image and self-confidence.
Millard Plastic Surgery is Denver's foremost expert in the field of cosmetic enhancement. Our team of board-certified plastic surgeons specialize in breast augmentation techniques that accentuate your best features. To learn how you can benefit from the most innovative techniques available, contact us online or call (303) 792-5665.  
Before and After Photos
About Sientra Breast Implants
Millard Plastic Surgery exclusively uses state-of-the-art Sientra implants for many reasons, most of which center around his belief that they are the best and safest breast implant on the market.[1]
Some of the more important reasons why Millard Plastic Surgery has chosen to use Sientra implants at the Colorado clinic:
The first high-strength cohesive silicone gel implants to be FDA-approved.
Many of these successes can be attributed to Sientra's superior "Shell-to-Gel" adhesive process which is more resistant to folds and deformities and therefore less likely to fail and rupture.
The rupture rate for primary breast augmentation after 5 years is 0.4% for the Sientra high-strength cohesive silicone gel implants. Compare that to a 5-year rupture rate of 6.2% for the Allergan style 410 implant.
Eligible Candidates
You are an ideal candidate for breast augmentation in Denver if you are:
Unhappy with your breast size
Self-conscious about your breast appearance
Desiring to fill out tight-fitting clothes and bathing suits
Wanting to increase your breast firmness
Looking to fix the symmetry of your breasts
Experiencing a reduction in breast size due to external factors such as weight loss or post-pregnancy issues
Do you fall into any of these categories? If so, then you should consider scheduling a personal consultation with Millard Plastic Surgery. We can explain the treatment options that might be available to you and your unique physicality. Even if you meet one of the criteria above, a thorough examination is the only way to determine if you're a qualified candidate for breast augmentation.
Private Consultation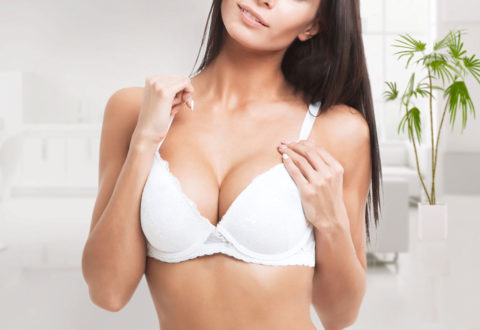 Millard Plastic Surgery is a student of the human form. We approach each individual's unique body shape and definition with an eye for artistry. Utilizing state-of-the-art technology and proprietary tools (only used at Millard Plastic Surgery), we can precisely measure your breast shape and any asymmetries to help you achieve your ideal breast enhancement goals.
Be prepared to share your detailed medical history with Millard Plastic Surgery. We will pay specific attention to your breast cancer risk. Most potential breast augmentation patients have a normal risk for breast cancer and will need nothing more than a mammogram if they are 35 years or older. For those patients that Millard Plastic Surgery determines might be at higher risk for breast cancer in their lifetime, we will refer them to a breast cancer risk specialist for further testing before proceeding with breast augmentation.
Millard Plastic Surgery will perform a detailed breast, chest and axillary examination. Millard Plastic Surgery uses many advanced technologies to help us determine the best individual plan for your breast enhancement in the Denver and Lone Tree vicinity. 
Detailed Breast Measurements
Measurements help Millard Plastic Surgery determine the ideal range of sizes and projection from which the patient can choose. Sometimes, the doctor might determine whether minor additional procedures are needed to obtain the best result for you. Examples include:
The possible need to lower the patient's inframammary fold.
The possible need for a "Dual Plane Technique" — A technique where some breast lifting can be accomplished internally through the same incision from which we performs the augmentation.[2]
Dynamic 3-D Image Evaluation
Millard Plastic Surgery pioneered 3-D imaging as part of his sculpting evaluation. We can explore many variables that were previously overlooked in breast augmentation evaluation from years gone by. These include:
The influence the pectorals muscle's shape has on the breast's shape through its movement.
Millard Plastic Surgery can also study the influence the patient's breast fat has on the shape of the breast. Using 3-D evaluation, we can help patients determine if any fat extraction (usually in the upper outer tail of the breast and/or axilla) or fat addition (to enhance cleavage, etc.) may be necessary.
Preliminary breast implant sizing — Millard Plastic Surgery uses an extensive array of techniques to help patients choose their ideal size.
3-D Vectra Assessment
Millard Plastic Surgery is one of the few practices in the Denver metropolitan area to offer advanced Vectra technology.
Accurately make breast measurements and determine subtle or not-so-subtle size differences. Vectra will aid your surgeon in choosing correctly sized implants, especially if two different sized implants are recommended.
Provides patients a 3-dimensional picture of their breasts and surrounding tissues such as surrounding fat. This may convince the patient to add breast sculpting to their procedure.
Simulation of different implant sizes and projections can all be done with Vectra 3D. This not only helps patients choose their ideal breast implant size, but the projection as well. Fully visualized outcomes are very difficult, if not impossible, to achieve preoperatively without the aid of this advanced technology.
Comprehensive/Enhanced 3-D Imaging
After taking whole-body measurements, Millard Plastic Surgery and our staff can provide you with a 3-D replica of what you can expect to look like after your breast augmentation surgery.
By the end of your consultation, you will get a complete picture of how you will look and feel after your breast augmentation.
Preparation and Procedure
During your comprehensive consultation with Millard Plastic Surgery, you will receive detailed instructions to prepare you for breast augmentation. These directions will be customized to your case and take into account the specific incision pattern that works best for your upcoming procedure.
Millard Plastic Surgery will recommend incisions based on your unique body type and choice of implant. Below are the four most common incisions for breast augmentation:
Nipple Incision
Hides scarring but risks losing some nipple sensation.
Under the Breast Crease Incision
Most common incision because the scar is somewhat hidden.
Armpit Incision
A good option for women with very little breast tissue.
The least common incision that tunnels to the chest and does not show any scarring.
Once you have discussed your incision options, Millard Plastic Surgery can walk you through the finer points of your breast augmentation procedure.
The majority of Millard Plastic Surgery's breast augmentation procedures are performed at the practice (at Renewal Surgery Center) on an outpatient basis.
You can expect to be at the facility for about half of the day.
Required check-in is 90 minutes before your surgery. You will be re-briefed on the details and given your post-operative instructions.
Millard Plastic Surgery will come to discuss your surgery with you and place several marks on your chest to ensure accuracy in meeting your goals.
Your breast augmentation will be performed under local anesthesia and will take about one hour to complete.
Recovery and Results
Immediately following your breast augmentation surgery, a medical professional will monitor your progress and attend to your needs. You will relax and recover in our post-operative suite for at least an hour, at which time you will be able to leave with an accompanying driver.
Stay Pain-free with Exparel
Millard Plastic Surgery is committed to providing his patients with beautiful results, and the best experience possible. That's why we use Exparel. This safe but powerful local anesthesia lasts up to 72 hours, so you'll stay comfortable for the first few days of your recovery. Exparel is a non-opioid medication that blocks the nerves in the treatment area from sending pain signals. With Exparel, you'll be able to start your recovery pain-free so you can focus on rest, healing, and looking forward to your gorgeous new breasts!
The results of your breast augmentation will be visible immediately. Final results will occur within a few weeks, once the implants have settled and all of the swelling is gone. Then it's time to enjoy your new transformation and the increase in your self-confidence!
To get a glimpse of how satisfied you will be with your experience at Millard Plastic Surgery, please visit our reviews page.
FAQ
How much does breast augmentation cost in Denver?
The cost of your breast augmentation depends on several variables. The type of implant you desire is a major contributing factor in the final fee of the procedure. Millard Plastic Surgery will provide transparent pricing during your comprehensive consultation. In the meantime, feel free to peruse our financing page or call (303) 792-5665 with any questions you may have. 
References
Haws, M. J., Schwartz, M. R., Berger, L. H., & Daulton, K. L. (2014). Sientra portfolio of silimed brand shaped implants with high-strength silicone gel: a 5-year primary augmentation clinical study experience and a postapproval experience—results from a single-surgeon 108-patient series. Plastic and Reconstructive Surgery. 134 (1S) 38S-46S. DOI: 10.1097/PRS.0000000000000346
Tebbetts, J. B. (2006). Dual plane breast augmentation: optimizing implant-soft-tissue relationships in a wide range of breast types. Plastic and Reconstructive Surgery. 118 (7S) 81S-98S. DOI: 10.1097/00006534-200612001-00012