Olivia Phillips | Patient Care Coordinator
Olivia was born in Jupiter Florida, but grew up in New Jersey! She went to college at Ole Miss (Hotty Toddy) and has now lived in Denver for the last 4 years! She moved to Colorado for her love of music & nature and likes to spend her time going to as many concerts at Red Rocks as possible and enjoys spending the summers camping in the mountains.
She will be your first point of contact for cosmetic procedures with Dr. Millard, and will always ensure you are comfortable and thoroughly prepared for your journey with us.
Fun Fact: Olivia is a hula hooper
Kristina Goro | Patient Care Coordinator
Kristina is your Patient Care Coordinator and she will be available before, during, and after your consult to answer questions and assist in getting your procedure scheduled.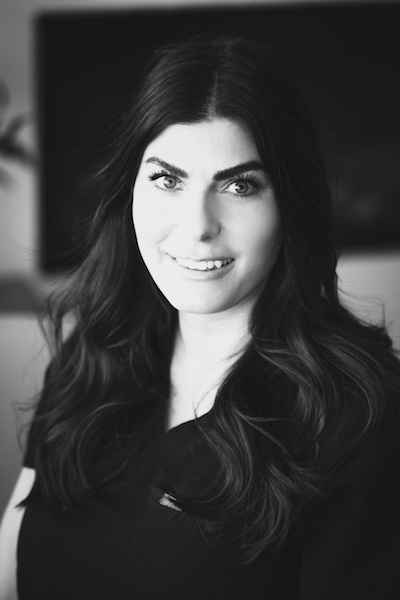 She was born in Des Peres, MO and raised a Pacific Indian (Go P-Town)! She moved to the Denver area in 2018 due to her love for the outdoors. On top of Kristina's interest for traveling and discovering new places, she is also passionate about the health and beauty industry and loves helping people feel confident about the way they look.
She will be your first point of contact for cosmetic procedures with Dr. Millard. Her 12 years of industry knowledge, sales, and management experience will ensure you are comfortable and thoroughly prepared for your journey with us.
Your safety, comfort, and confidence is the most important to our team!
Fun Fact: Kristina wanted to be a WWE wrestler growing up (still does).
Kelly FitzHarris | Nurse
Kelly is a Licensed Practical Nurse and sees all of the pre and post-op patients while also assisting Dr. Millard in minor surgeries.
She is from a very small town that is actually considered a village because of its small population in Farmersville, Ohio. She moved to Colorado 7 years ago and has been working in healthcare for over 8 years. Kelly started working as a nurse in plastic surgery over 5 years ago and absolutely loves what she does! Her favorite thing about her work is the process – she values being the one patients see in pre-op when they are nervous and being able to help calm their fears. She also enjoys seeing them after their recovery wearing a whole new confidence about themselves!
She looks forward to coming into work and being around the team as we act like one big family and support each other at work and at home.
Fun Fact: Kelly has 5 dogs and 2 dinosaurs (lizards).
Azucena Chavez-Heredia l Nurse/ Spanish Coordinator
Azucena is also a License Practical Nurse and will assist you during your pre/post-op appointments. She helps Dr. Millard in minor surgeries and assists our Spanish speaking patients throughout their entire experience with us.
Her parents are from Chihuahua, Mexico and though she was born here in Colorado she goes back to Chihuahua all the time. The most rewarding part of her job is helping and caring for patients throughout their entire transformation. Azucena has over 6 years of experience in healthcare and has been in the plastic surgery industry for close to 3 years. Her favorite thing about our team is the willingness and excitement the team has to help each other and even Dr. Millard's dad jokes.
Fun Fact: Azucena used to be the only girl on her football team and is a twin.
Emily Schwarz | Nurse
Emily grew up here in Parker Colorado. She has been a nurse for over 15 years. She has worked in Urgent Care, Med Surg, and now Plastic Surgery for the last 3 years.
Emily loves plastic surgery because of the confidence you see on the inside, as well as, the changes on the outside. It is so rewarding to see the journey patients go through to achieve a goal they have been dreaming of. She is so excited to be a part of this practice. We have such a fun, hardworking team.
Emily enjoys the outdoors, watching her boys play sports, and spending time with her family and 2 dogs
Fun fact: Last year Emily ran 2 marathons
Kara Gall | Nurse
Kara is a proud native of Colorado. She grew up on a ranch in northeastern Colorado and moved to the city about 30 years ago. Kara has been a nurse for almost 15 years starting as a nurse assistant back in high school. The majority of Kara's experience as a nurse has been in the operating room and recently made a change to plastic surgery nursing about 3 years. She loves to see the transformations in her patients and the smiles on their faces when it comes to their outcomes and results and her biggest hope is that she makes her patients feel safe and comfortable and always laughing. She loves being part of a team that makes work fun.
Kara loves the outdoors and spends the majority of her free time hiking trails with her dog Indie and 4wheeling with her husband. She also enjoys attending her daughter's high school cheerleading competitions and watching her cheer at all her events.
Fun Fact: Kara wants to retire in Mexico.
Dana Jackson | Post-Operative Care Coordinator
Dana assists you through all the steps of your post-operative care and recovery and performs our lymphatic massages for our patients after surgery.
She is from Alamogordo, New Mexico but moved to Colorado in 1988. Dana has been doing lymphatic massage therapy for liposuction patients since 2012. With massage therapy, patient recovery times are sped up by up to 40%! During the hour-long massage sessions, Dana walks you through the recovery process, explains how drains works, makes sure they are working properly and advises you on proper nutrition to facilitate recovery.
Dana has been with Millard Plastic Surgery for almost 5 years and enjoys helping patients with their recovery and making them feel better. She loves the team she works with and looks forward to seeing them every day.
She is also the proud mom of 2 teenagers!
Fun Fact: Dana is half Lakota Sioux Native American Indian. Her tribe is Rosebud in North Dakota!
Chelsea Barnett | Office Manager
Chelsea is form California and moved to Colorado in 2002 with her family. She loves to make others smile and laugh and at any get together you are likely to find her sitting on the floor getting love form the doggies. She dreams of one day living in a bus and going on amazing adventures.
Chelsea is committed to providing a great customer experience and will do anything she can to help support her team. She looks forward to continuing to grow with the company and make sure every patient leaves with a smile.
Fun Fact: Chelsea is currently training her betta fish, Ludafish, to jump through a hoop
Paula Millard | Practice Manager
Paula manages the practice and is in charge of bookkeeping, employee management, and makes sure everything runs smoothly.
She was born in Washington State and moved to Colorado in 2002 when Dr. Millard and her started the practice. Over the last 19 years, she's overseen the growth and maturation of the practice into something that we are all very proud of. Her goal is to provide a level of customer service experience on par with the world-class surgical outcomes that Dr. Millard provides. Her favorite thing about the team is that everyone feels like family!
Paula loves to travel and often accompanies Dr. Millard to professional meetings and speaking engagements all over the world. Together they have been to more than 20 countries!
She is also a proud mom of 3 amazing kids!
Fun Fact: Paula used to be a speed skating champion.