Breast Lift (Mastopexy)
Offered at our convenient location in Denver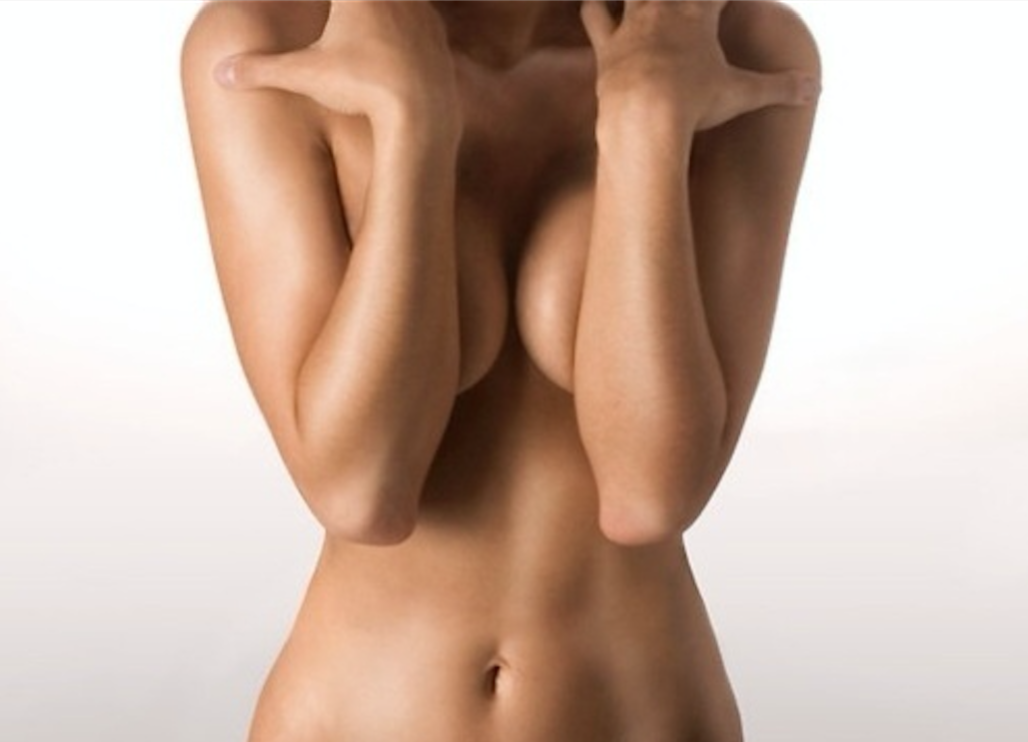 Today more than ever, women are seeking out Mastopexy as a way to restore their youthful appearance and regain self confidence.
What is Mastopexy?
Do you suffer from excess breast tissue that hangs too low? This common breast ailment affects many women physically and emotionally. The good news is that you can restore your breast shape and recapture lost self-esteem through a Mastopexy or 'Breast Lift'.
A Breast Lift removes unwanted breast tissue and repositions the breast to a firm, upright position. Breast Lifts also provide the opportunity to reduce the size of your areolas and reposition them to a natural, more proportional size and placement. A Breast Lift does not largely alter the actual volume of the breast, but rather lifts them to create a more youthful shape and positioning. A Breast Lift can be performed on women of all ages, so long as the breast are fully developed.
Breast Lift Candidates
Ideal candidates for a Mastopexy procedure are women who experience excess sagging breast tissue or ptosis. The nipples may be positioned below your breast curve (inframammary fold), or pointed downward as opposed to straight out. The shape of the areolas can also be reshaped to a smaller size to proportionally match the newly contoured breast. Some women find that their breasts are elongated or flat, while others experience one breast hangs lower than the other.
There are different degrees of breasts sagging, or ptosis:

Grade 1: Mild sagging – The areola lies at the level of the inframammary fold (crease at the base of the breast) but most breast tissue still hangs below.
Grade 2: Moderate ptosis – The areola lies below the inframammary fold but remains above the lowest portion of breast tissue.
Grade 3: Severe ptosis – The areola lies below the inframammary fold and either sits at the level of the lowest portion of breast tissue or points downward.
Pseudoptosis: The areola is above or at the level of the inframammary fold, but the lower half of the breast hangs below the fold.
The above occurrences may be due to aging, genetics, or significant weight loss. In any case, a Breast Lift will dramatically improve the contour and shape of your breasts. If you find that you categorize yourself with any of the above factors, schedule a consultation at Millard Plastic Surgery and we can assess if you are a good candidate for a Breast Lift procedure.
Consultation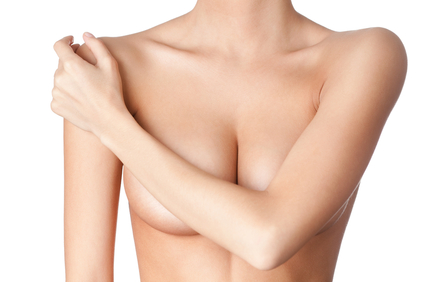 During your consultation with Dr. John Millard, you will share the concerns you have with your breasts as well as your aesthetic goals. Relay any medical history or conditions and current medications you take to Dr. Millard. He will then perform a thorough examination, taking into consideration your skin type, body type, and his recommendations.
Together you and him will decide the best technique for you that will give you optimal results. Dr. Millard will also show your before and after pictures of previous patients who underwent the same/similar procedure to show you potential outcomes. Results vary from patient to patient, but this will give you a general idea of what you can expect. Pricing can be addressed at this time as well.
How to Prepare
At your consultation, you will be given instructions on how to prepare for your procedure. Following these specific instructions will help ensure optimal results. Smoking should be avoided 3 weeks prior to your procedure, as well as afterwards. Do not take anti-inflammatory medications and herbal supplements as these increase bleeding. You will need to complete specific tests and evaluations, and take any medications Dr. Millard prescribes you intended for pre-surgery completion. Bring up any medications or supplements you are currently taking as the doctor may ask you to adjust intake. Further individualized instructions may be given to enhance your results.
Techniques Used for Breast Lifts
The length of your Breast Lift procedure varies depending on the method performed, but typically takes between 2-3 hours. It will also vary if you are undergoing additional or ancillary procedures such as Breast Augmentation or facial surgery. The procedure is performed on an outpatient basis under either local or general anesthesia.
There are several different techniques used to accomplish Mastopexy. The specific technique chosen for your case will be determined at your consultation after a thorough examination. Dr. Millard will keep in mind your body type, your current breast size, your goals, and then assess what he thinks will be the best approach in order to reach your aesthetic desires.
Crescent Lift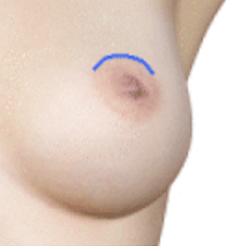 A Crescent Lift is designed for those who only need to address minor sagging. Dr. Millard will lift the breast with an incision made around the top half of the areola. This method has the least amount of scarring as it is the smallest incision and the scar is hidden in the border between the areola and the breast. This method is often used when patients undergo a Breast Augmentation in conjunction.
Donut (Periareolar) Lift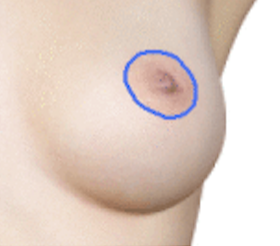 A Donut Lift, much like its name, involves a circular incision around the areola. This method is meant for women who experience minimal sagging, but unlike the Crescent Lift, the areola is reduced in size. This incision allows for both the breast to be lifted and create a smaller, proportional areola. A Donut Lift can be performed along with a Breast Augmentation.
Lollipop (Vertical) Lift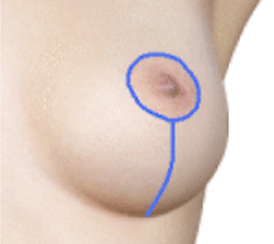 The Lollipop Lift uses two separate incisions to accomplish lifting. Dr. Millard first makes an incision around the areola circumference, and the second running from the base of the areola incision down to the crease of the breast. Excess skin and tissue are appropriately removed, and the breast is reshaped into a more firm, perky contour. This method of lifting is meant for women who experience a significant amount of sagging that the prior two methods cannot address. Minimal scarring is visible but will fade with consistent care and time.
Anchor Lift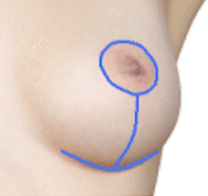 An Anchor Lift is reserved for women with extensive sagging. This method uses 3 incisions similar to an anchor: one around the circumference of the areola, one from the areola to the breast crease, and another along the breast crease. Excess skin and tissue are then removed to create a youthful, perkier bust. Some scarring results from this method and fades overtime, but it is easily hidden with a bikini top.
Before and After Photos
Alternatives
Although Mastopexy is a very popular breast enhancing method, it isn't for everyone. Each woman's body is unique in its own way, so it is important to perform a procedure that will give a woman optimal results for her specific case.
Breast Augmentation
Breast Augmentation is an alternative for those who prefer a larger breast size. A Breast Lift only lifts the breast; it does not create more volume. A Breast Augmentation and Breast Lift can be performed simultaneously to produce lifted, larger breasts.
Breast Reduction
For women who have overly large, sagging breasts, a Breast Reduction may be a better solution. With a Breast Lift, some volume can be reduced, but not a significant noticeable amount. A Breast Reduction and lift can be performed together, creating a smaller, uplifted bust.
While there are several techniques to perform a Breast Lift in Denver as well as suitable alternatives, none work as effectively as SmartLipo™ and VASER® Hi Def procedures. Dr. Millard pioneered SmartLipo Hi Def and VASER Hi Def in the United States.
SmartLipo
SmartLipo as a breast lifting alternative works by melting, liquefying, and suctioning excess fat deposits while the advanced laser technology simultaneously tightens the breast skin, lifting and firming the bust. Laser liposuction assistance will stimulate your skin and increase skin tightness without surgically removing excess skin, much like the days of your youth.
VASER® Hi Def Breast Sculpting
VASER Hi Def Breast Sculpting is an advanced cutting edge technique that sculpts the lateral and inferior portion of the breast. By removing fat from the surrounding areas of the actual breast, this increases the projection of the bust without need for implants. It is possible to take the fat that was removed and inject it into the breast to create more cleavage. Dr. Millard is well versed in this procedure, as he is the pioneer and the first to use Vaser Hi Def Liposuction.
Postoperative Recovery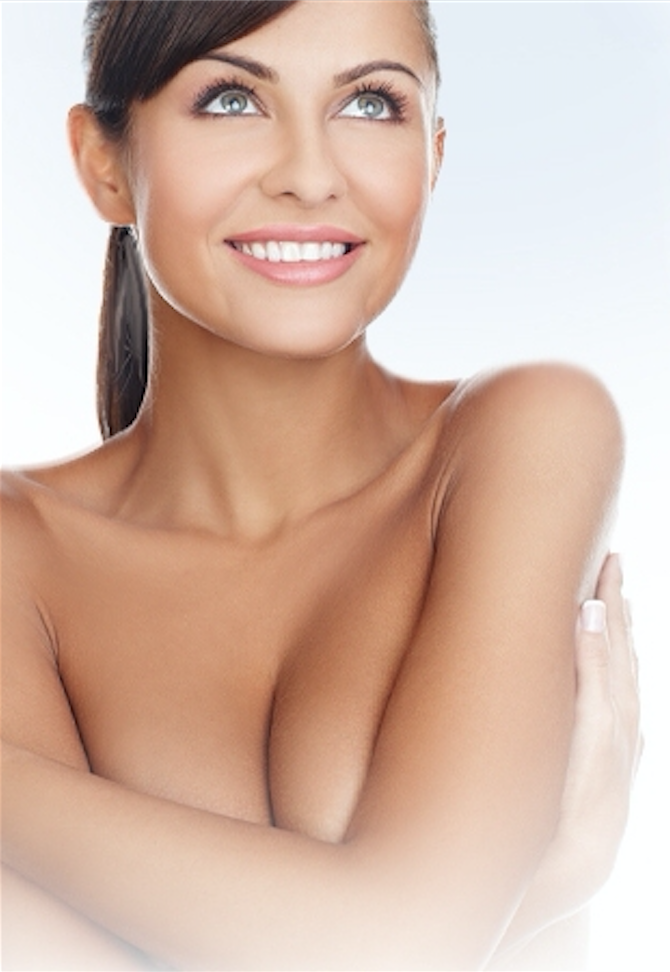 Majority of patients return home the day of surgery. Have a friend or family member drive you home though as you will not be able to drive yourself. You will be sent home in a support bra meant to act as a dressing for roughly 2-3 weeks, depending on your specific case.
The sutures used to close the incisions are dissolvable, meaning there is no need to come back for suture removal. You will have a follow-up appointment with Dr. Millard, though this will be to assess your healing process and adjust instructions as necessary. Pain medications will be prescribed to keep you as comfortable as possible. Light activities can be resumed within 7-10 days.
Price
The price of your Breast Lift depends on your specific case and the extent of the procedure. Adding ancillary or additional procedures will alter the price of your surgery. Schedule a consultation to receive an estimate quote and begin your breast lifting journey.