Arm Lift
Offered at our convenient location in Denver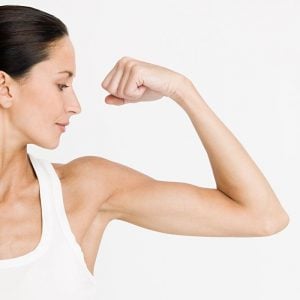 An arm lift is a surgical solution to sagging, excess skin and/or fat along the upper arms. Dr. John A. Millard can contour the upper body to a patient's specifications with his precise, artful approach to cosmetic surgery. 
When the weather is nice, most people want to break out the sleeveless shirts and sundresses. But, for individuals struggling with excess skin on their upper arms, they may feel like they need to hide their limbs. An arm lift, also known as brachioplasty, is an excellent option for those who have loose or excess skin on their upper arms.[1] Even when stubborn "bat wings" are not responsive to exercise or diet, an arm lift can really raise your spirits.
To learn how an arm lift can benefit your body, contact Millard Plastic Surgery. Conveniently located in Lone Tree, Colorado, Dr. Millard proudly serves the needs of Denver, Aurora, Littleton and beyond. Call (303) 792-5665 and wave hello to a sleek, striking new you.
About Arm Lift Surgery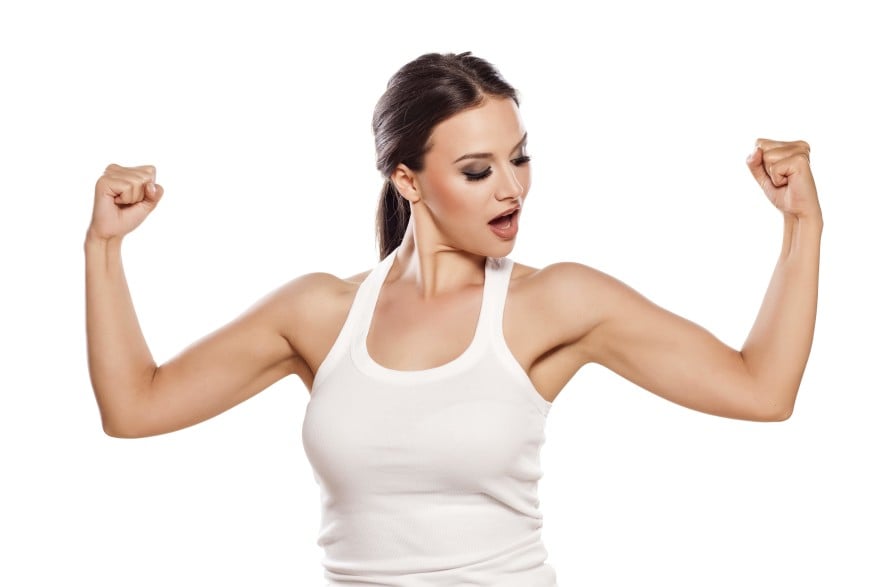 Due to aging, genetics, and the environment, our skin loses elasticity and begins to droop and sag. It can be incredibly frustrating to deal with excess skin that won't retract to its arm contours, especially after significant weight loss. Excess skin can hang below the arms when they are raised or flatten out along the side of the body when they are at rest, resulting in an unsightly silhouette. Many people try to hide the appearance of their arms by continuously wearing long sleeves. But, wouldn't it be nice to spread your arms and embrace your best self?
An arm lift can correct all of the aforementioned issues. By making a discreet incision down the length of the inner upper arm, Dr. Millard can reposition tissue and remove excess skin for enhanced contour. Arm lift procedures are extremely safe and they also offer incredible results. For these reasons, arm lifts are a very popular procedure, especially in the greater Colorado area.
Before and After Photos
Benefits of an Arm Lift
Contoured, younger looking arms
An upper body that reflects your vigor and vitality
The procedure is safe and effective
More visible muscle tone
Helps shape the body after significant weight loss
Improved sense of self-esteem
Clothes fit more pleasingly and flatteringly
Arm Lift vs VASER Hi-Def for Arms
VASER Hi-Def Lipo for the arms is a minimally-invasive liposculpture technique that uses ultrasound waves to eliminate fat. The VASER technology offers amazing precision for enhanced contour and shape. It boasts many attractive benefits, such as not damaging or disturbing surrounding nerves and blood vessels. VASER also helps define muscle tone, maintains and improves smooth skin, decreases bruising and blood loss following surgery, and has a faster recovery time than regular liposuction.
Nonetheless, VASER Hi-Def Lipo for arms will not be suitable for patients who have significant excess skin on their arms or have poor elasticity in their skin. For this reason, some patients may opt to have VASER Hi-Def Lipo performed on their arms during or after an arm lift for enhanced contour and sculpting abilities. Please feel free to contact our Lone Tree, Colorado office today to see if you are best suited for an arm lift, VASER for the arms, or a combination of both.
Eligible Candidates
Patients who are dissatisfied with the appearance of their upper arms due to excess, sagging skin may be great candidates for brachioplasty. Ideal clients should be at a stable weight. Perhaps they already tried toning their arms with diet and exercise, but have not been entirely successful.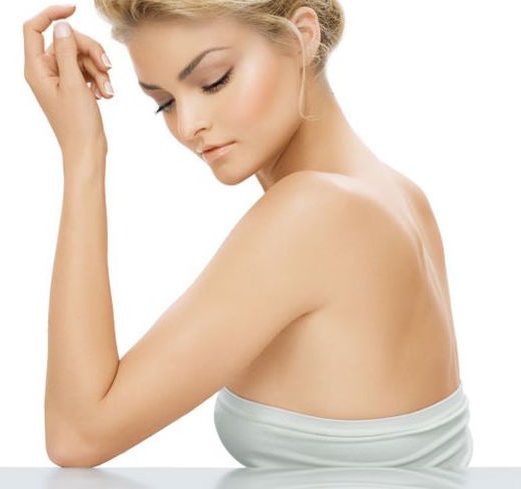 Arm lift patients should be healthy and possess the ability to heal properly. This means that they should be non-smokers or willing to quit smoking prior to surgery, as smoking can negatively affect the healing process. Finally, candidates must have realistic expectations for the outcome of the procedure. At the time of the consultation, Dr. Millard can provide before & after pictures to help the patient get an idea of their potential results, although all cases vary.
Private Consultation in the Denver Area
The consultation is an extremely important part of any cosmetic surgery. During the consultation, Dr. John Millard will speak with the patient about their surgical goals so that he can evaluate the best treatment to achieve their goals. He will also perform an examination, which may include taking measurements and pictures, in order to determine the patient's candidacy for surgery.
We ask that all patients inform the doctor of any past surgeries that they've had, current medical conditions they have, and medications or supplements that they take. These factors will most likely not preclude a patient from candidacy for surgery, but it is important that Dr. Millard has a thorough understanding of the patient's medical history.
At Millard Plastic Surgery, we aim to make patients as comfortable as possible from the moment they step into our offices. We hope to build a lasting relationship with all of our clients. Please feel free to ask any questions about arm lift surgery or other procedures of interest at the time of the consultation or give us a call at (303) 792-5665. In the meantime, feel free to read through our blog for insights and information. 
Preparation
During your consultation, you will receive customized instructions to prepare you for an arm lift. You may be asked to stop taking certain medications or supplements prior to the procedure. Smokers are asked to quit at least two weeks before the date of their surgery.
Brachioplasty is an outpatient procedure, so patients will be able to return to their homes after they've been released from the recovery room. All patients will be asked to make arrangements for somebody to drive them home once their procedure is completed.
Arm Lift Procedure
On the day of the surgery, we will administer the appropriate level of anesthesia to minimize discomfort. Dr. Millard will conceal his incision along the underside of the arm where it will be least noticeable. Once he makes the necessary incision, Dr. Millard will reposition the tissue in the upper arm and reframe it using internal sutures. If the patient elects to do so, then excess fat may also be removed using VASER liposuction. Finally, the skin on the upper arms is redraped and excess skin is removed before it is closed with sutures.
Depending on the patient's areas of concern, Dr. John Millard will utilize one of four techniques to achieve the desired results.
Traditional Arm Lift
A traditional arm lift requires an incision running from the armpit to the elbow. Dr. Millard hides the incision on the inner part of the arm so it can only be seen from very few angles. A traditional arm lift is the most common arm lift technique because it targets the entire area where excess skin is most likely to occur.
Mini Arm Lift
A mini arm lift is a great option for patients who only have a minimal amount of sagging skin. In order to achieve transformative results, patients do not require the same incision length as a traditional brachioplasty. In this procedure, a smaller incision is made near the armpit in order to lift drooping skin.
Extended Arm Lift
An extended arm lift offers more comprehensive results than both the traditional and mini arm lift. However, it also requires the largest incision. The incision for this technique runs from the elbow to the top of the armpit and then down through the lower armpit in an L shape. For this reason, extended brachioplasty is also called an L-shaped brachioplasty.[2] This incision can achieve the results of a traditional arm lift, with the added benefit of sculpting the tissue around the armpit and the sides of the chest. The extended brachioplasty technique may be helpful for patients who have lost a significant amount of weight.
Arm Lift with VASER Lipo
In some cases, patients may have localized fat deposits in their arms that do not respond to diet and exercise. For these patients, they may elect to also receive VASER Hi-Def Liposuction at the time of their arm lift procedure. When performed together, these procedures can help slim and contour the arms for incredible results. In some cases, patients with good skin elasticity may only require liposuction to get the arms that they desire. 
Dr. Millard is a pioneer of VASER liposuction. He has created area-specific liposuction techniques such as VASER Hi-Def Arms to provide the optimal results for each individual area of the body, since the arms should be treated differently than legs, back, or abdomen.
Healthy Recovery
After surgery, patients will wake up in our recovery room where Dr. Millard's highly trained staff will assist them with anything they may need. Patients will be provided with the necessary materials for a fruitful recovery.
Patients will immediately notice contoured results following their procedure. Dr. Millard will prescribe the appropriate medication to help reduce discomfort. The patient may choose to control discomfort with an over-the-counter medication deemed acceptable for intake.
Prior to surgery day, Dr. Millard will provide the patient with more individualized instructions on their post-surgery care. This information will include:
How much time the patient should plan to take off from work
Whether the sutures are dissolvable or if Dr. Millard will have to remove them personally
How to care for the incision to minimize scarring
How long to avoid heavy lifting
Exercises to aid in recovery
Medications and supplements to avoid
How to maintain the results
Remarkable Results
Patients are asked to come into our Colorado office for a follow-up appointment so that Dr. Millard can ensure that they are healing properly. The follow-up appointment usually takes place one day after your procedure. You will also receive a lymphatic drainage massage during this appointment as well.
The stunning results of an arm lift appear in several phases. Recipients enjoy the immediate rewards of slimmer, more refined upper body dimensions. Over time, the results of an arm lift continue to improve as swelling decreases. To get a glimpse of your future satisfaction, visit our reviews page.
FAQ
How much does an arm lift cost in Denver?
The price of an arm lift depends on several factors. The extent of the procedure (whether it's a mini-lift or an L-shaped brachioplasty, for example) is one consideration. If an arm lift is combined with other treatments like VASER liposuction, that will also contribute to the final cost. Please visit our financing page or call (303) 792-5665 with any questions you may have.
References
Pascal, J. F., & Le Louarn, C. (2005). Brachioplasty. Aesthetic Plastic Surgery, 29(5), 423-429. https://doi.org/10.1007/s00266-005-0058-4
Hurwitz, D. J., & Holland, S. W. (2006). The L brachioplasty: an innovative approach to correct excess tissue of the upper arm, axilla, and lateral chest. Plastic and Reconstructive Surgery, 117(2), 403-411. DOI: 10.1097/01.prs.0000200800.81548.37