VASER Hi Def Shoulders & Arms
Offered at our convenient location in Denver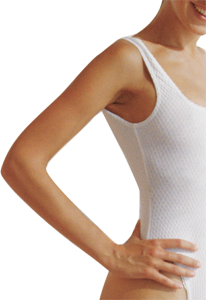 VASER is a type of liposuction procedure pioneered by Dr. Millard. 'Vibration Amplification of Sound Energy Resonance' liposuction is cutting-edge because it emits ultrasonic energy. Ultrasonic energy works to remove excess fat from the body by heating beneath the skin and thereby melting the fat. It furthermore helps tighten and contract the skin, helping define the underlying musculature.
This technology can be used to sculpt and define the arms when diet and exercise just aren't enough. Contact the pioneer of VASER Hi Def technique & technology, Dr. Millard, in Lone Tree, CO to request a consultation today!
What Is VASER Hi-Def?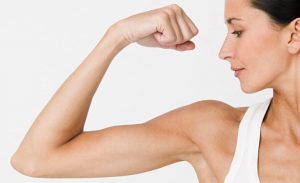 VASER Hi-Def is a minimally invasive liposculpture technique that removes fat cells from the body using ultrasound technology. This type of liposuction is attractive for many reasons, including that it does not damage or disturb surrounding nerves or blood vessels, helps define muscle tone, improves the contour and smoothness of the skin, minimizes bruising and blood loss, and requires less recovery time than traditional liposuction. In other words – it is the liposuction of the new age!
VASER Hi-Def Arms
VASER Hi-Def for Arms removes fat from the arms in order to enhance the tone, definition, and shape. Besides targeting fat in the upper arms, it also works to tighten the skin of the arms – adding definition to muscle tone. It helps patients who have already tried diet and exercise to achieve their goals with no success.
Furthermore, it can help display muscular contour that already exists from exercise.
Stubborn fat on the arms exists for a number of reasons. Weight fluctuation, pregnancy, or simple genetics can all contribute to stubborn pockets of fat on the arms. In some cases, diet and exercise simply aren't enough.
This is why Dr. Millard provides VASER Hi-Def liposuction to not only remove fat but tightens the skin to allow for the chiseled upper arms that you have always dreamed of.
Before and After Photos
Good Candidates
In order to be considered for Arm VASER Hi-Def Liposuction, patients should have already tried sculpting their arms through diet and exercise. In fact, the results from VASER will be best if the patient already has a strong core and underlying muscle to their arms. In this way, when the skin contracts and shrinks in size, it will better show off the patient's musculature.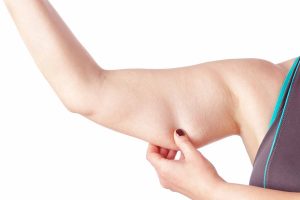 If the candidate is a weight loss patient, then they should be at a stable body weight prior to surgery. From all of us at Millard Plastic Surgery, we are very proud of the patient's commitment to a healthy lifestyle. However, it is important to be realistic regarding the patient's outcome. Weight fluctuation can be seriously detrimental to results. Furthermore, patients must be aware of what the procedure can and cannot achieve. The doctor will discuss the realistic outcomes for the procedure with the patient prior to their surgery.
This includes VASER's inability to tighten severe lax arm skin; this would be better treated with an arm lift which Dr. Millard performs.
In order to determine whether or not a patient is a good candidate for VASER Hi-Def Liposuction, the doctor will ask about their medical history, including prior procedures, illnesses, and medications. While this information may not prohibit the patient from undergoing VASER Hi-Def Liposuction, it is important that the doctor is fully aware of the patient's medical history to ensure safety for the patient.
In order to find out if you are a good candidate for VASER Hi-Def liposuction and to discuss the patient's options, contact the pioneer of VASER Hi-Def liposuction, Dr. Millard, and schedule a consultation at his Lone Tree, CO office.
VASER vs Traditional Liposuction
VASER Hi-Def liposuction and traditional liposuction are two different techniques for removing fat from the upper arms – and other parts of the body where there are localized fat deposits.
One of the main downsides to traditional liposuction is that the fat is removed through avulsion. As a result, surrounding tissue can be damaged. VASER's state-of-the-art and highly precise technique associates the difference between fat and the surrounding connective tissue, so that no nerves or blood vessels are damaged during the procedure.
With traditional liposuction, there is a risk of skin inconsistencies, such as bubbling or rippling of the skin. VASER Hi-Def liposuction not only removes fat cells using ultrasound technology but also tightens the skin around the arms, advancing contour and musculature. It is the perfect technique for patients who already have defined musculature that is being hidden by stubborn fat deposits. As a result, it is not obvious that the patient has had work done and allows the patient's results to look as natural as possible. Finally, with VASER Hi-Def liposuction, there is minimal blood loss and a quicker the recovery period than with traditional liposuction.
During the consultation, Dr. Millard will help the patient determine the best technique to fit their body, lifestyle, and goals. Contact Millard Plastic Surgery today to get started!
Procedure
VASER Hi Def Liposculpture advancements rapidly extended to the arm and shoulder. Patient's goal of achieving a lean appearance in their upper arms and shoulder made VASER Hi Def the ideal solution.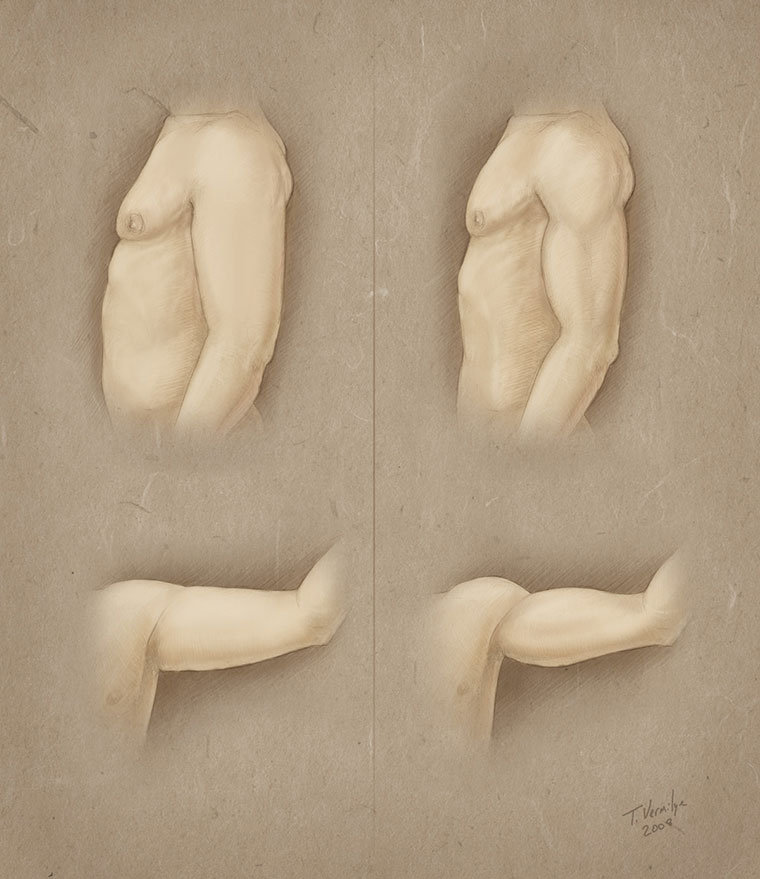 5 Levels VASER Hi Def Lipo:
Level 1: Subdermal Fat Removal
Level 2: Deep Fat Compartment Removal
Level 3: Partial Fat Removal from the Superficial Fat Compartment and Superficial Fat Reshaping, and Muscle Definition enhancement between muscle groups
Level 4: Intramuscular Fat Grafting — To enhance muscle size, projection, and shape.
Level 5: Subdermal Fat Grafting — Enhances projection and tightness of skin, which enhances youthfulness.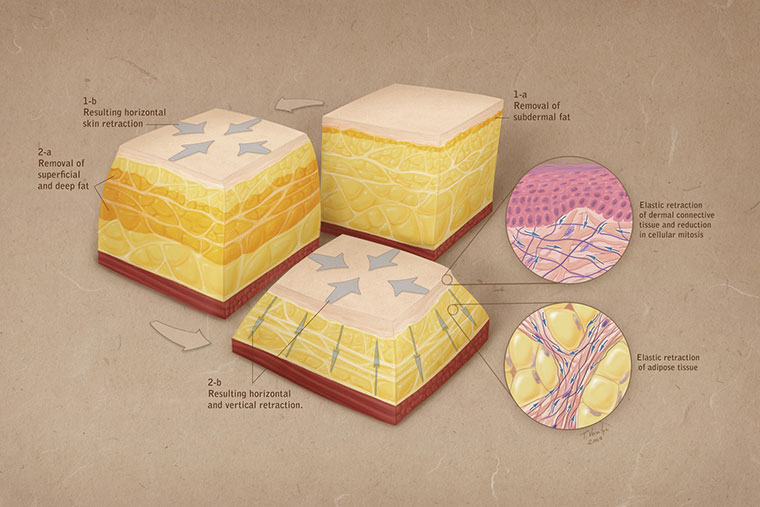 Dr. Millard will also determine the proper steps in order to achieve the patient's final results. In general, the steps read as follow: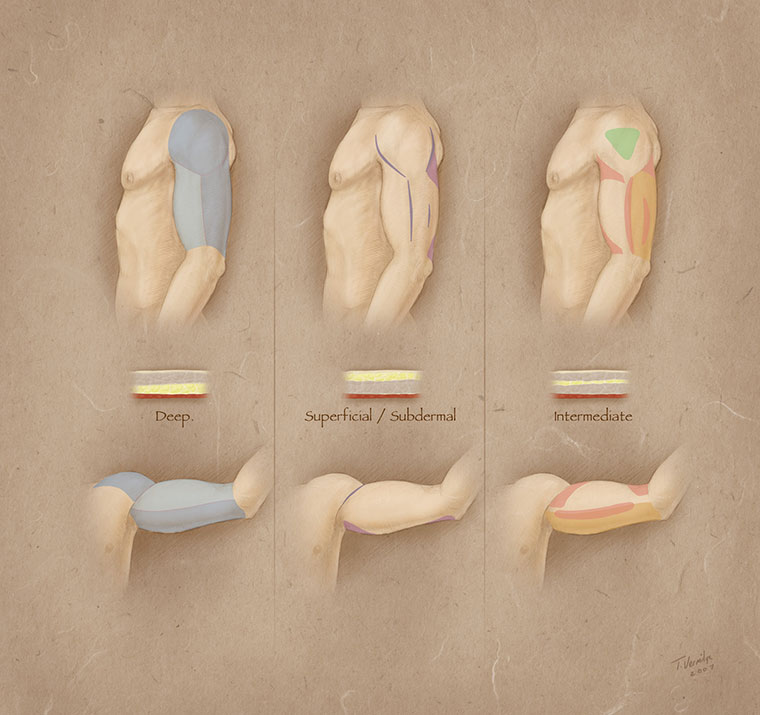 Step 1: Circumferential Subdermal Fat Removal — Circumferential subdermal fat is removed first. This results in circumferential skin tightening and 'shrinkage'.
Step 2: Blue — Deep Fat removal from the "Lower" half of the arm. The "Upper" half of the arm has no deep fat compartment; only a superficial fat compartment.
Step 3: Orange — Superficial Fat Removal
Step 4: Purple — Subdermal Fat Removal

Intramuscular "Deltoid" muscle fat grafting

Intramuscular "Deltoid" and Subdermal Fat Grafting

Intramuscular "Bicep" and "Tricep" muscle fat grafting

Intramuscular "Bicep" and "Tricep" and Subdermal Fat Grafting

Recovery / Results

Following VASER Hi-Def liposuction for the arms, the patient will wake up in the recovery room already bandaged from the surgery. The patient will be monitored by the doctor and his knowledgeable staff. Once the anesthetic has worn off, the patient will be able to go home. However, they will need another responsible adult to drive them home from surgery. In order to expedite the discharge procedure, we ask that the patient make these arrangements prior to surgery.

The patient will also be bandaged in a compression garment. The compression garment is an important component of recovery, as it helps the patient's body settle into its newly contoured state and minimizes side effects, such as bruising and swelling. The doctor will provide further information on changing the recovery garment, as well as when it should be worn and when the patient can take it off.

The final results from VASER Hi-Def liposuction for the arms will begin to show once the swelling has subsided. While the time frame for this is different from person to person, the swelling and bruising should begin to diminish every day after the first week of surgery. In general, most patients see their final results after six to eight weeks after their surgery date. Furthermore, after this time, the patient's scars will continue to heal and fade.

Dr. Millard is available for follow-up questions, should the patient have any.

Any postoperative pain can be controlled with either an over-the-counter pain medication approved by Dr. Millard or a prescription provided by the doctor. Further instructions will be provided at the time of the follow-up appointment.

Alternative Arm Sculpting Treatments

Besides traditional liposuction, the most common alternative treatment to VASER Hi-Def liposuction that Dr. Millard recommends is an arm lift. An arm lift is necessary for patients who have too much excess skin on their arms for VASER Hi-Def liposuction to treat alone. Aging and significant weight loss, among other factors, can make the skin lose elasticity and begin to droop. An arm lift can correct extreme skin sagging that VASER Hi-Def liposuction by itself cannot treat.

Dr. Millard often performs an arm lift in combination with VASER Hi-Def liposuction to achieve the best results. Whether the patient is interested in an arm lift, VASER Hi-Def liposuction, or both, Dr. Millard is here to help the patient make the best decision to meet their goals – not just for the short term, but also for the long term.

Consultation

As a pioneer of VASER Hi-Def liposuction, Dr. Millard knows who makes the best candidate for the procedure. In order to provide his patients with optimal results, Dr. Millard likes to meet with patients personally, so he can evaluate their needs and goals and help them achieve their optimal results.

In order to request a consultation, patients can call us or fill out this form. Our attentive staff is happy to help patients schedule a consultation date. On behalf of all of us at Millard Plastic Surgery, we look forward to helping you achieve your individual goals.