Leg Liposuction
Offered at our convenient location in Denver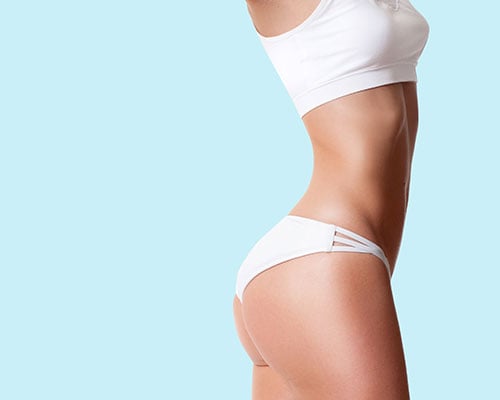 Your thighs may be the bane of your exercise regimen. Achieving the ever-elusive thigh gap or simply reducing the fat on your legs may prove to be difficult no matter how many workouts you complete and calories you burn. Liposuction may be an excellent solution to help you get rid of the stubborn fat deposits on your inner and/or outer thighs, knees, and even around your calves and ankles!
Dr. John A. Millard is a board-certified plastic surgeon who heads the team at Millard Plastic Surgery in Denver. Dr. Millard has extensive knowledge and experience in all things pertaining to liposuction. He is not only a renowned cosmetic surgeon, but is also a dedicated educator, training young and established physicians on advances in the field. Dr. Millard's commitment to excellence speaks through his work with his patients. When it comes to sculpting the body, Dr. Millard is truly an artist.
If you are interested in contouring your lower body to meet your aesthetic goals, contact Millard Plastic Surgery to learn more about your leg liposuction options.
About Liposuction
After puberty, the number of fat cells in the body remains fairly constant. When an individual gains weight, the fat cells swell. When the weight is lost, the cells shrink. However, in many individuals, the number of fat cells and their relentless nature may cause unsightly bulges around the body. These fat deposits may be resistant to exercise and diet.
Liposuction is a surgical body contouring procedure that physically removes unwanted fat from under the skin. There are a number of liposuction techniques and technologies that can effectively address many areas of the body. The legs can be slimmed and sculpted with precision using liposuction, creating toned definition or soft curves.
Before and After Photos
Benefits of Leg Liposuction
There are many benefits to undergoing liposuction of the legs. After their procedure, patients report feeling more confident with their slimmer legs.
Leg Liposuction Benefits
More clothing options
Reduced appearance of cellulite
More proportionate body
Enhanced contour of the legs and ankles
Natural-looking, long-lasting results
If you are looking to experience the benefits of leg liposuction for yourself, contact Millard Plastic Surgery today to schedule a private consultation with Dr. Millard!
Candidates
Ideal candidates for liposuction of the legs are healthy adults who are close to their ideal weight. They have pockets of fat around the thighs, knees, calves, and/or ankles that may be exercise and diet resistant. Leg liposuction patients also have good skin tone. If you are a non-smoking individual looking to achieve the slim silhouette of your legs, liposuction from Millard Plastic Surgery may be a great option for you!
To be among Dr. Millard's satisfied patients, schedule a consultation in our Denver area office by calling us at (303) 792-5665 today!
Consultation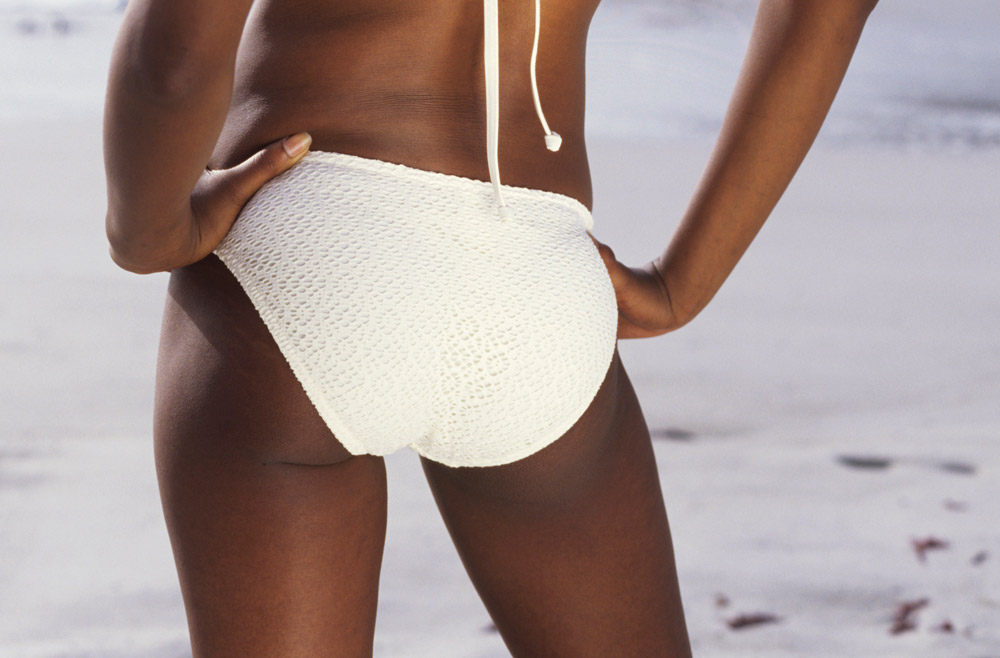 During your one-on-one appointment with Dr. Millard, you will have the opportunity to discuss your aesthetic goals and expectations of leg liposuction with him. You are encouraged to ask any liposuction questions during this consultation. He will inquire about your medical and health history, including maintenance of your weight. Dr. Millard will share the different liposuction options available, including the details of the procedure. From there, he will examine your legs and determine your candidacy for leg liposuction. He will work with you to create a customized treatment plan that addresses your concerns and desired results.
If it is determined that leg liposuction is not appropriate for you, Dr. Millard will provide his professional opinion and impart information about alternative procedures.
Are you ready to learn more about how leg liposuction can help you reach your aesthetic goals? Contact Dr. Millard's helpful and knowledgeable staff today to book your personal consultation.
Preparation
Leg liposuction is a surgical procedure. To ensure not only your best results, but also a safe and successful surgery, it is imperative that you follow all of Dr. Millard's instructions provided to you during your consultation and pre-operative appointment.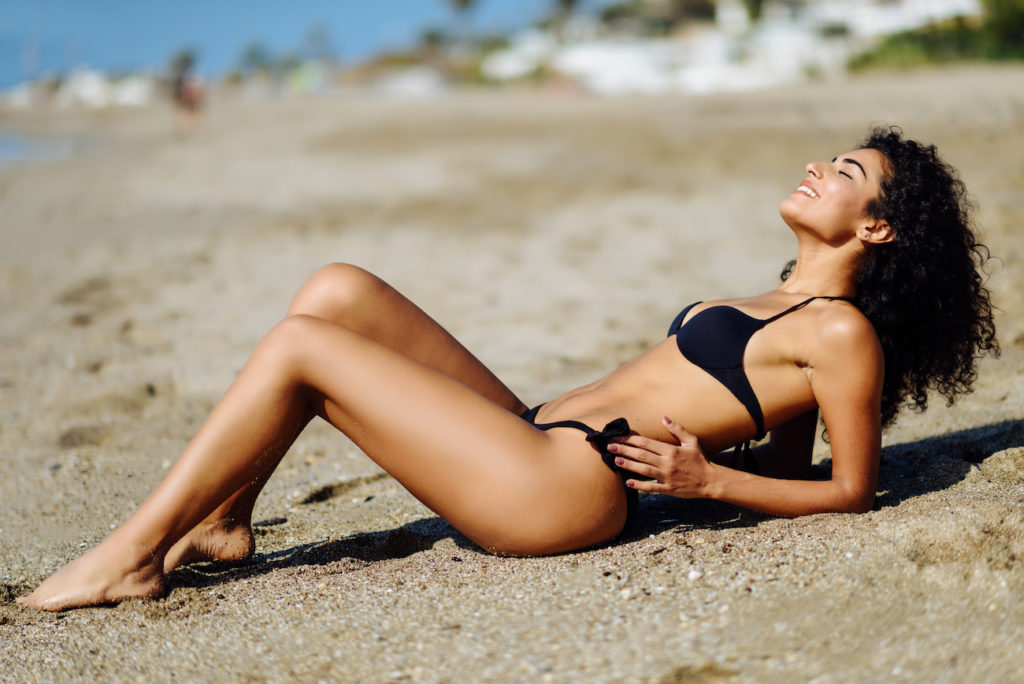 To prepare for your leg liposuction procedure, you will need to avoid smoking and drinking alcohol for some time prior to surgery. Certain substances can heighten the risk of complications during surgery and interfere with the healing process. You will also need to stop taking certain medications that thin your blood, such as aspirin, ibuprofen, and herbal supplements. These medications can increase the risk of bleeding during surgery. Dr. Millard will instruct you to appoint a trusted adult to drive you home after your procedure and stay with you for the next 24 hours. You will need to fill any prescriptions from Dr. Millard prior to surgery day. If there are any directives specific to your case, Dr. Millard will discuss them with you during your pre-operative appointment.
Leg Liposuction Procedure
On the day of your leg liposuction procedure, Dr. Millard will meet with you to ensure you are comfortable with your decision to undergo leg liposuction and help calm any nervousness you may be experiencing. He will review the procedure plan with you and answer any questions. Dr. Millard will mark your legs with a surgical marker to highlight incision sites, areas of focus, and anatomical landmarks to pay attention to during the procedure.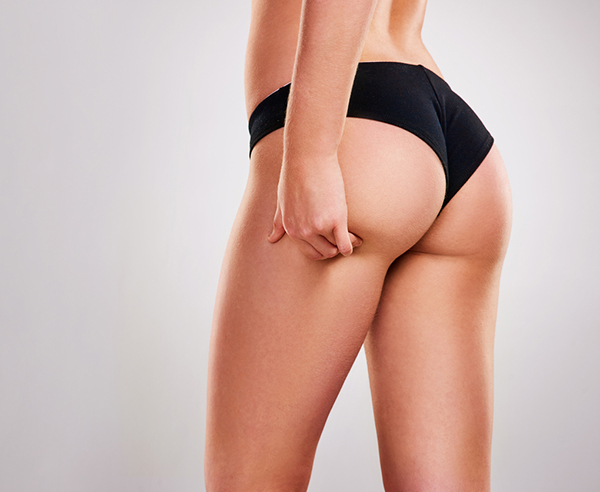 Once in the operating room, you will be given the appropriate anesthesia to keep you comfortable during surgery. Dr. Millard will follow his markings and create small incisions in your skin at the treatment area(s). Depending on the liposuction technique and technology selected for your particular case, the approach will vary. Generally, tumescent anesthetic fluid will be injected into the treatment area and a thin, hollow tube, called a cannula, will be inserted under the skin. Dr. Millard will gently break up the fat and it will be removed from your body through the use of vacuum pressure. Dr. Millard will use deliberate motions to intentionally sculpt the legs according to your goals. Once your legs achieve the ideal contour for your body, he will carefully close the incisions with sutures.
VASER Hi-Def Lipo
Using VASER Hi-Def Lipo, Dr. Millard can sculpt the legs, creating definition and tone. 
VASER stands for Vibration Amplification of Sound Energy at Resonance which utilizes targeted ultrasound technology to loosen the fat deposits. The vibrations resulting from the ultrasound waves will affect the tumescent fluid, which, in turn, breaks up the fat. This allows for easier aspiration of the fat cells out of the body. It also results in a faster recovery as there is less trauma to the treatment area.
SmartLipo
SmartLipo is a minimally-invasive procedure that utilizes laser technology to essentially melt the fat deposits under the skin. This makes the fat easier to remove from the body through liposuction. Its heating characteristic helps to tighten skin so it may better retract around your legs' new profile. The SmartLipo procedure can be performed with local anesthesia so you remain awake during surgery.
Leg Liposuction Recovery
After a matter of just a few weeks you may return to normal activity.
After your leg liposuction procedure, you can expect some swelling and soreness in your legs. You will need to wear compression garments in order to minimize any subsequent swelling and to aid your skin in retracting around your slimmer legs. Patients usually take 2-3 days off of work after leg liposuction. Because of the advanced liposuction technology used by Dr. Millard, downtime following your procedure is minimal compared to traditional liposuction techniques. You may apply ice packs to the treatment area to address any discomfort. It is important that you gently move your legs and body throughout the recovery process to encourage continuous blood flow and optimal healing.
Results After Leg Liposuction
After a few days, you will begin to see the results of your leg liposuction procedure with Dr. Millard. His detailed body contouring will provide you with amazing long-lasting results! Your legs will be noticeably slimmer and defined, providing you with a more defined appearance. After 2-4 months, once any residual swelling and bruising subside, you can enjoy your results for good! Barring any significant fluctuations in weight, your legs will remain slim and trim!
Do you want to see the amazing results Dr. Millard can achieve with leg liposuction?
Contact Millard Plastic Surgery to schedule an informative consultation in our convenient Denver area office!
How Much Does Leg Liposuction Cost in Denver?
Leg liposuction is a highly customized procedure and there are a number of different factors to consider when it comes to pricing. Because of this, cost will vary between patients. During your consultation, Dr. Millard will discuss the liposuction method that will be best for you based on your desires and anatomy. Once a treatment plan is created to address your concerns, you will receive a quote for your leg liposuction surgery.
Dr. Millard does not want your contoured legs you desire to be out of reach due to cost.
This is why he has partnered with financing companies to help make your body contouring goals a reality. If you have any questions about our payment and financing options, please contact the staff at Millard Plastic Surgery today to learn more.
FAQ
Is leg liposuction permanent?
Fat cells do not return after they are physically removed from the body following leg liposuction. Once Dr. Millard sculpts your legs with precision using liposuction, the results are long-lasting. You should maintain a healthy lifestyle after surgery as any significant weight gain can compromise your aesthetic results. Your legs may remain slimmer as the untreated areas increase in size if you gain weight. Keeping within a few pounds of your ideal weight should keep your legs looking their best!
Will I lose weight with liposuction?
While significant fat can be removed with liposuction, there is a limit as to the maximum amount of fat that can be removed from the body in one procedure. With this in mind, liposuction is a body contouring procedure, not a weight-loss method. Liposuction patients should be within a few pounds of their target weight and should maintain a healthy lifestyle following liposuction to keep their results looking their best.
Additional Resources
Ver Halen, J. (2017). How can plastic surgery make my legs thinner? Retrieved from https://www.plasticsurgery.org/news/blog/how-can-plastic-surgery-make-my-legs-thinner
American Society of Plastic Surgeons. (2020). Liposuction. Retrieved from https://www.plasticsurgery.org/cosmetic-procedures/liposuction
Hoyos, A. E. & Millard, J. A. (2007). VASER-Assisted High-Definition Liposculpture. Aesthetic Surgery Journal, 27(6), 594-604. https://doi.org/10.1016/j.asj.2007.08.007