Dr. Laura Boschini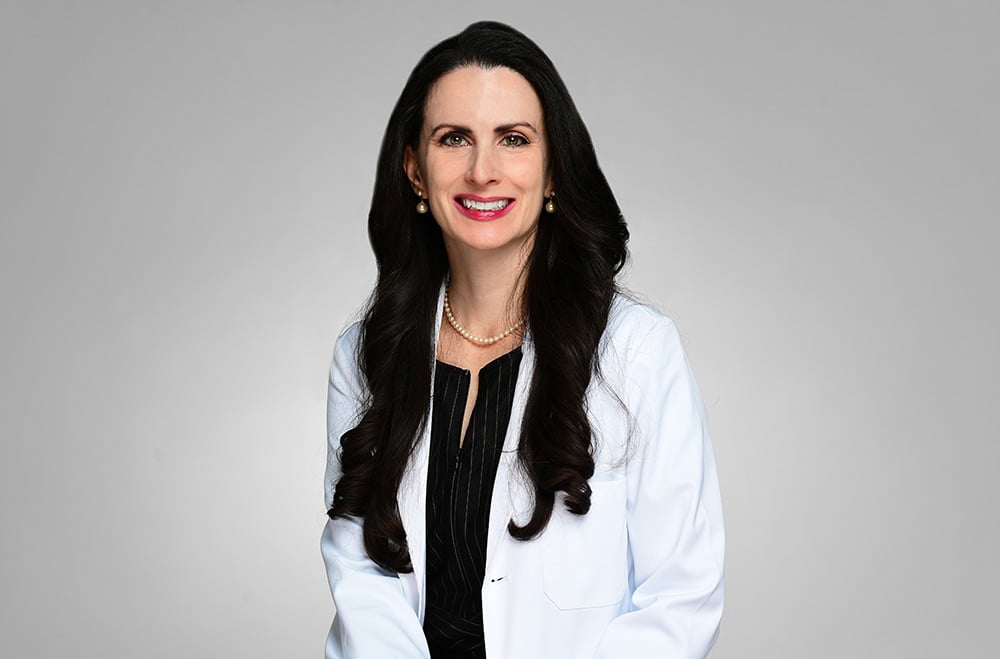 Dr. David Hendrick
Dr. David Hendrick is triple-board certified by the American Board of Cosmetic Surgery, American Board of Facial Plastic and Reconstructive Surgery, and American Board of Otolaryngology. Equipped with over 30 years of experience, he is passionate about helping people look and feel their best. Dr. Hendrick specializes in facial procedures such as Face/Neck Lifts, Brow Lifts, and Blepharoplasty surgery, as well as, breastwork and body contouring.
A Veteran and native to Southampton, NY, Dr. David Hendrick is a graduate of the U.S. Naval Academy and attended U.S. Navy Nuclear Power School for a post-graduate degree. He acquired a Doctorate of Medicine from the Medical University of South Carolina in 1991 and first moved to Colorado shortly after for his General Surgery Internship and Head/Neck Surgery Residency.
After completing his fellowship in Facial Plastic and Reconstructive Surgery in Chicago, he opened a successful private plastic and cosmetic surgery practice in Kansas where he stayed for 18 years. In 2017, Dr. David Hendrick moved back to Denver, CO where he currently resides!
Dr. Hendrick has authored numerous professional publications and won the Cosmetic Surgery Foundation Award for Best Clinical Scholarly Article in 2011. He also holds an extensive list of awards/recognitions for his excellence in cosmetic surgery.
Outside of the operating room, Dr. Hendrick is also a licensed pilot who owns an airplane and a collection of motorcycles. He loves exploring the backcountries on his days off and is also an avid art enthusiast and cook.
That same desire to make people feel good is what he values most about his career in plastic and cosmetic surgery. He gets great satisfaction from performing surgeries that make people feel good about themselves.
Dr. Todd Zuhlke
Dr. Todd Zuhlke, MD, F.A.C.S is double board-certified in plastic and reconstructive surgery by the American Board of Plastic Surgery and in general surgery by the American Board of Surgery. He is also a candidate member of the American Society for Surgery of the Hand and the American Society of Reconstructive Microsurgery.
Dr. Zuhlke and his family moved to Colorado in 2016, and comes to Millard Plastic Surgery by way of Madison, Wisconsin. After attending the University of Wisconsin-Madison and earning a Bachelor of Science with honors with distinction in biochemistry and molecular biology, he went on to medical school at the Wisconsin Medical School, Madison. Afterward, he completed internships at Rush University Medical Center and Cook County Hospital in Chicago, Illinois. Part of his 14 years of medical training included a residency in general surgery at Mayo Clinic in Arizona, and an additional residency in plastic and reconstructive surgery at the University of Nebraska Medical Center in Omaha, eventually earning board certification in each.
Well before joining MPS, he performed hundreds of breast procedures, training under internationally renowned surgeons. Specializing in breast surgery, plastic and reconstructive surgery, including microsurgery, has made him a valuable addition to Millard Plastic Surgery, and a trusted expert, delivering aesthetically appealing results safely and consistently. He also has authored numerous scientific
publications.
And while results matter, it's the rapport that he establishes with each patient that Dr. Zuhlke values the most in his day-to-day practice. He's committed to providing each of his patients his focused attention and acting as an informative resource so that patients are confident about their decision, and can look forward to life-changing results.
Like his fellow Coloradans, Dr. Zuhlke enjoys time outdoors, running, and hiking. He's joined in Colorado with his wife (also a talented surgeon), his children, and his two rescued greyhounds.
Dr. Zuhlke is a Fellow of the American College of Surgeons, a member of the American Society of Plastic Surgeons, and a candidate member of the American Society for Reconstructive Microsurgery.
Dr. John A. Millard
Dr. John A. Millard and the staff at Millard Plastic Surgery Center are committed to you, our patient. Our goal is not just to obtain beautiful cosmetic surgery results, but also to provide you with an excellent overall experience. Our number one priority is you.
John A. Millard, M.D., a board certified plastic surgeon with the American Board of Plastic Surgery and the American Board of Cosmetic Surgery, specializing in Breast, Body and Extremity Cosmetic Surgery, is nationally and internationally renowned for his expertise in leading-edge breast and liposuction procedures.
A Teacher
A sought-after lecturer and teacher, Dr. Millard speaks and teaches throughout the world and has been teaching physicians the latest advanced techniques in liposuction, liposculpture and fat grafting since 2004. Dr. Millard is the founder of the Advanced Body Sculpting Institute, an institution dedicated to educating physicians on how to safely and effectively perform the newest cosmetic procedures in the field. He pioneered and was the first physician/surgeon to perform the VASER Hi Def procedure in the United States, which not only removes excess fat, but also shapes the underlying tissue to create a toned athletic appearance in both men and women.
In the Media
Dr. Millard is featured frequently on various media outlets, including appearances on ABC's Good Morning America and Nightline, CBS's Inside Edition, NBC's The Today Show and Fox News. He has also made appearances on Dr. 90210, Insider, and has been featured on almost all of the local networks in Denver. He has also been featured in many magazines including Men's Journal, Men's Fitness, Newsweek, and both the Los Angeles Times and Denver Post newspapers.
Education
Dr. Millard received his Doctor of Medicine degree from the Georgetown University School of Medicine in Washington, D.C., where he completed a General Surgery residency at Texas Tech University and then went on to complete a Plastic Surgery residency at the prestigious Duke University Medical Center in Durham, North Carolina (where he served his final year as Chief Resident).
Dr. Millard is the founder of the Advanced Body Sculpting Institute (ABS-Institute), an institution dedicated to providing courses in leading-edge body sculpting procedures for physicians. Courses have been taught to surgeons coming worldwide including Tokyo, London, Austria, Argentina, Colombia, Portugal, Italy, South Korea, Malaysia, Singapore, Indonesia, Australia, Lebanon and Saudi Arabia. Dr. Millard currently teaches physicians in almost all aspects of liposuction and liposculpting, both basic and advanced.
Innovator and Pioneer
Dr. Millard's reputation for innovation and surgical excellence attracts patients from all over the world. Some of his latest advances include the development of groundbreaking tools and techniques, including the use of the Image-Guided Ultrasound to transplant the patient's own fat to almost every muscle and region of the body, with the most popular areas including male and female buttocks, the male chest and female breast, and in the arms and shoulders. He has revolutionized and advanced the technology of the VASER, with his development of the V5 probe, which has significantly reduced the ultrasound time while increasing efficiency, resulting in less pain, bruising and recovery and simultaneously reducing the time it takes to accomplish the procedure.
He has also developed a whole new line of aspiration and fat grafting technology, taking advantage of the benefits of the V5 probes, further reducing pain, bruising and recovery, while advancing safety. He has most recently been published in the new textbook of plastic surgery, Encyclopedia of Aesthetic Rejuvenation Through Volume Enhancement, which introduces the technique of 4D VASER Hi Def, which Dr. Millard developed.
Dr. Millard is currently authoring another textbook titled The Art and Science of Body Sculpting, which will be a comprehensive textbook teaching artistic anatomy, liposculpting and fat grafting throughout the human body. Previously published articles include those on VASER Hi Def in the Aesthetic Surgery Journal, Gluteal Anatomy in the Journal of Reconstructive Microsurgery, and on the use of Intermittent Sequential Pneumatic Compression in the Prevention of Venous Stasis in the Archives of Surgery.
Dr. Millard's continued authorship demonstrates not only his passion and curiosity in the field of plastic surgery, and specifically in the area of body sculpting, but also his commitment to continually advancing techniques and safety in this area.
Military Experience
Dr. Millard is also proud to have served his country as a Flight Surgeon for the U-2 Spy Plane in the United States Air Force. There, he had instilled in him an attention to detail and an uncompromising commitment to quality and safety. These characteristics have stayed with him, contributing to his excellence as a plastic and cosmetic surgeon today. Dr. Millard instituted pioneering safety measures, including the concepts of Crew Resource Management and Checklists, to his surgical management of patients at the Renewal Surgery Center. He did this years ahead of the specialty of Plastic Surgery itself, which made its first recommendations for "checklists" in a publication in late 2013.
Reviews
"Just wanted to write you and let you know how pleased I am with the results of my surgery! Almost 1 year ago I had Hi Def lipo on my stomach. It has changed so much for me. I now wear clothing with confidence and even strut in my bikini. You and your staff were so helpful and I will be back for sure!"