Traveling Patients
Offered at our convenient location in Denver
If you are traveling from out-of-state for a procedure with Dr. Millard, please know that we are 100% committed to making your stay in Denver as comfortable as possible. In fact approximately 50% of Dr. Millard's patient travel from out of state and from outside the country to seek Dr. Millard's expertise.
To help meet your needs, we've prepared this page to discuss what is needed for an out-of-state consultation, as well as travel arrangements (such as accommodation and transportation).
Remote Consultation
Please fill out a new patient registration form
Send the forms in to our office, through e-mail (

[email protected]

) or regular mail: bod:evolve 195 Inverness Drive W. #200 Englewood, CO 80112
(For Telephone Pre-Consultation Interviews Only; Along with your forms, please send in photos of your areas of concern.)
We will then schedule either a Skype, FaceTime, or a phone pre-consultation interview with Dr. Millard, which will take approximately 30 minutes. Following the pre-consultation interview and after Dr. Millard has answered all of your questions, a patient coordinator will put together a fee quote, based on what you and the doctor have discussed. You can then confirm your decision to schedule surgery on the phone, or come to Colorado for an in-office consultation.
The day before the surgery, we would see you at our Colorado office, for a pre-operative appointment. The length of your post-operative stay in Colorado will vary based on the procedure being performed.
Taking Photographs
Please take several photos, similar to the ones shown below, either nude, with underwear or a bathing suit on. Digital photos can be e-mailed to: [email protected].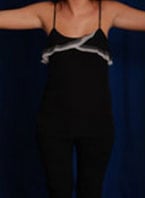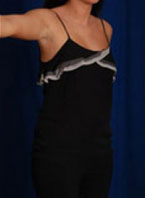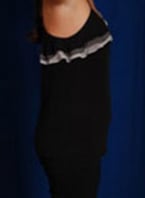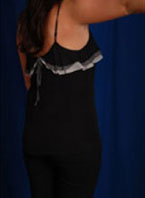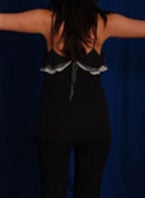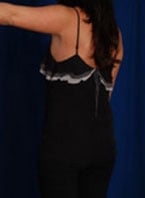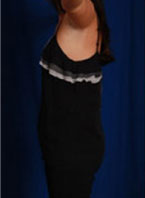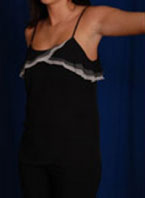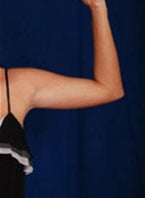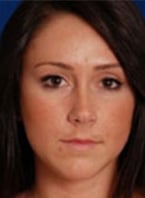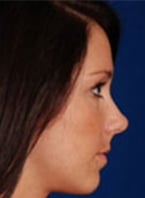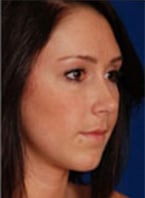 If you do not have someone else who can take the picture for you, we recommend taking pictures of your areas of concern in the mirror or utilizing a camera timer (there are apps available on smartphones to do this).
Transportation
You deserve a stress-free trip and navigating a new city can be difficult. Here are our recommendations for transportation options:
For transportation from Denver International Airport (DIA), taxi companies include:
Cab: (303) 777-7777
Metro Taxis: (303) 333-3333
Freedom Cab: (303) 292-8900
A Advantage Limo: (303) 421-4300
Front Range Limo: (888) 371-5763
Post Surgical Caregiver Options
We will require that you have some form of care for at least 24 hours following your surgery.
Many of our patients have used these services and have always been very pleased. If you are in need of a caregiver please call any of the services below and they will be happy to answer any of your questions.
Paulette Rhyne – I Drive You There + Light Aftercare
Paulette Rhyne
303-587-1091
Paulette has many years of experience caring for patients post cosmetic surgeries. Paulette offers many options that will fit your needs after surgery.
Paulette offers:
– Overnight care, up to 48 hours post surgery.
– Rides to and from appointments.
She is compassionate and comfortable taking care of your post surgical needs. Paulette will schedule a pre-operative phone consult to ensure all of your post surgical needs are met.
303-321-2822
Friends for life was started as a personalized service for seniors and branched in to post-operative care for surgery patients. They have been in service 15+ years. They are able to assist you with your post surgical needs that are customized and flexible based on your needs.
Friends for Life offers assistance in meal prep, light housekeeping, errands, and pet care as well as post surgical care. They are able to work with you directly to make a post surgical plan that works for you.
303-955-8107 2765
S. Colorado Blvd., Ste. 114
Denver, CO 80222
www.extendedfamilyinc.com
Extended Family is a licensed, bonded and insured non medical home care agency. All of our caregivers are employees of our agency and are carefully selected for their compassion and diligence. Extended Family will come to your home or hotel room and care for you after surgery as well as bring you to your post-operative appointments.
720-763-9039
3540 South Poplar Street Suite 202
Denver, Colorado 80237
Gold Leaf Home Care cares about your recovery and your post-surgical needs. Our caregivers are employees and have compassion about your needs. Gold Leaf will come to your home or hotel room and care for you after surgery as well as bring you to your postoperative appointments.
Recommended Hotels
Millard Plastic Surgery has special medical rates with several local hotels, all with the ultimate goal of your comfort in mind:
199 Inverness Dr. W
Englewood, CO 80112
303-706-0102
200 Inverness Dr. W
Englewood, CO 80112