Arm Liposuction
Offered at our convenient location in Denver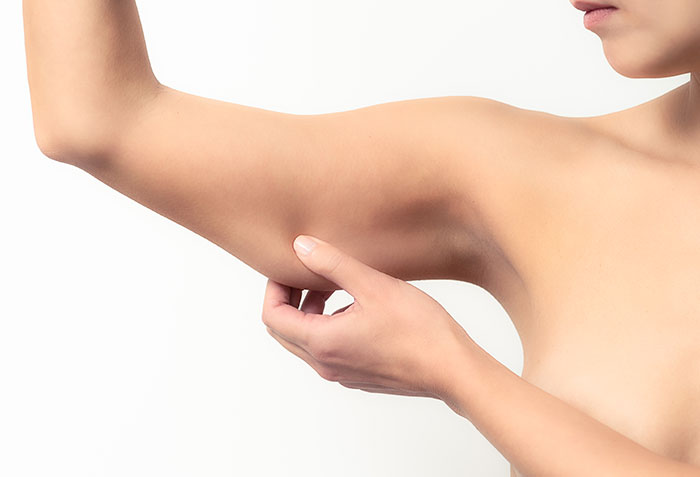 Do you struggle to tone or slim down your arms? Get rid of your frustrating arm flab once and for all with Arm Liposuction at Millard Plastic Surgery!
Arm Liposuction is a minimally-invasive fat elimination surgery. Dr. John Millard custom-tailors every arm liposuction procedure to achieve natural-looking outcomes. Arm liposuction will get rid of your stubborn fat and achieve a sleeker, healthier arm contour. Dr. Millard's skill and advanced surgical techniques provide impressive results, a safer procedure, and shorter downtime.
If you are unhappy with "flab" or excess fattiness around your arms, schedule a private consultation to learn more about your body contouring options at Millard Plastic Surgery.
About Arm Liposuction
Modern advancements in liposuction enable board-certified plastic surgeons like Dr. John Millard to make remarkable improvements to the contours of the body. Liposuction techniques like VASER ultrasound and SmartLipo make fat removal gentler and more targeted than in the past. This improves recovery time and produces slimmer results than ever before!
The tumescent fluid has the added benefit of constricting blood vessels, thereby reducing post-procedure swelling.
Arm liposuction is performed using only a slim cannula and tumescent fluid. Tumescent fluid is a customizable solution of saline, adrenaline, and lidocaine. Tumescent fluid will be injected into the targeted areas of the arm and given time to take effect. The fat cells will swell, making them easier to safely remove from the body.
The cannula will next be inserted through tiny incisions. These incisions are made strategically so that they will be easily concealed by the natural contours of the body. Using the cannula, which contains an aspirator, Dr. Millard will extract the broken down fat from the body. Patients have the option of improving their arm liposuction outcomes with VASER liposuction or SmartLipo technology. These technologies reduce recovery times, improve fat elimination, and tighten the body contours to levels not previously possible with traditional liposuction methods.
If diet and exercise are not producing the results you want, arm liposuction may be your perfect solution.
Arm liposuction is a body contouring procedure designed to help healthy individuals address a targeted amount of subcutaneous fat.
If you are someone who has completed the majority of your intended weight loss, you are a good candidate for arm liposuction. Many patients see their best results from combining arm liposuction with an arm lift to remove and tighten the excess, hanging skin that frequently remains after weight loss.
If you are frustrated by stubborn arm fat, arm liposuction will restore your confidence. Contact our helpful staff to learn more about your arm liposuction options at Millard Plastic Surgery Center.
Liposuction Methods
Arm liposuction may be performed using traditional tumescent liposuction, VASER liposuction, or SmartLipo.
These methods vary in two ways:
The amount of tumescent fluid used
The mechanism by which the cannula breaks down and removes fat
The method of arm liposuction that you receive will depend on the unique needs of your case and Dr. Millard's professional recommendation.
Tumescent liposuction, VASER, and SmartLipo technology benefit the fat removal and body contouring process in several ways.
Tumescent Liposuction
Tumescent Liposuction is an excellent way to target and extract stubborn subcutaneous fat on the arm. The tumescent liposuction makes the fat swell up so that it is easy to break away and aspirate from the body. The tumescent fluid will additionally help maintain patient comfort and reduce post-procedure bruising.
Thanks to the use of minimal incisions and delicate surgical tools, you can address your arm flab and get back to work in less than a week!
VASER – Advanced Liposuction
VASER liposuction applies targeted ultrasound energy to break down stubborn fat deposits.
Dr. Millard was part of the first class of surgeons to offer VASER Hi-Def liposuction in the United States and is himself an innovator of the VASER procedure. Dr. Millard's unique cannula design, the V5 probe, adds another ultrasound-emitting ring to the device to improve fat elimination and shorten procedure times. The ultrasound energy has also proven to promote skin tightening, resulting in a more dramatic rejuvenation of the arms.
Dr. Millard is an expert at removing and grafting your fat with VASER liposuction. Whether you are seeking a slim, smooth arm contour, or a toned, athletic look, Dr. Millard has the artful eye and deep medical understanding required to sculpt your body into your desired, flattering shape.
SmartLipo
Melt your arm fat with SmartLipo! The SmartLipo method targets and melts fat deposits with a fine laser microfiber housed in the tip of the cannula. Once melted, the fat is gently suctioned from the arms. In addition to the fat elimination, liposuction helps to shrink the circumference of the arms and achieve a younger-looking arm contour.
Dr. Millard will work closely with every arm liposuction candidate to help them determine the liposuction method that will be best for their unique case.
Candidates
You are a good candidate for arm liposuction if you:
Have flab on your arm that will not respond to healthy weight loss efforts
Have pinchable fat on your arm
Have healthy skin laxity
Are at a stable weight
Have a realistic expectation of the outcomes achievable with any cosmetic surgery
Are in good health
Arm liposuction candidates will be asked to discontinue smoking at least two weeks before and two weeks following your procedure date. Smoking can prolong healing times and increase the chance of post-procedure bruising.
Consultation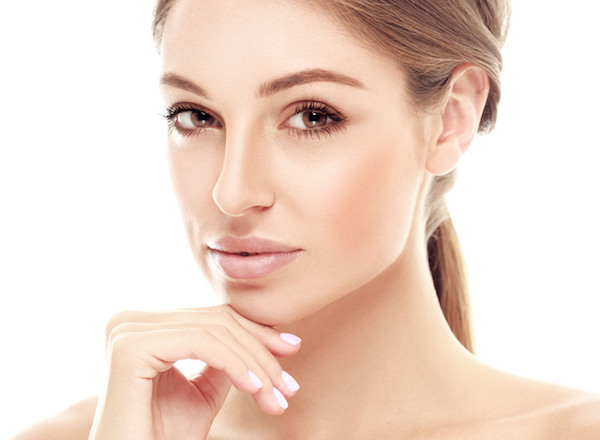 All candidates for arm liposuction will receive a private consultation with Dr. Millard. During your consultation, Dr. Millard will examine your arms and discuss your desired arm contours. Once he has a clear sense of the results you would like to achieve, Dr. Millard will work with you to create an arm liposuction treatment plan that is most appropriate for your body and your goals.
You will be asked to share your medical history, as well as your medication and supplement use. This will help Dr. Millard create a body contouring plan that is most appropriate for you.
Procedure
All patients will receive personalized preparation and recovery instructions before their arm liposuction procedure date. If you have any questions leading up to or following your arm liposuction, please let Dr. Millard or his helpful staff know so that we can assist you.
Arm liposuction is performed within 2 to 3 hours, depending on the size of the treatment area.
The night before your procedure, make sure you get a healthy night's sleep. Due to the after-effects of anesthesia, you may not drive yourself home following arm liposuction. We require a friend or family member to drive you to and from your arm liposuction surgery.
The steps of your arm liposuction procedure will reflect your personal preferences and Dr. Millard's professional recommendations. You and Dr. Millard will agree on your preferred anesthesia and sedation methods during your private consultation.
The tumescent fluid will be injected into the treatment area at the beginning of your arm liposuction surgery.
Dr. Millard will make tiny, strategically-placed incisions that will be easily concealed in the natural curves of the arm. Using a slim cannula, Dr. Millard will gently dislodge unwanted fat from the upper and/or lower arms. The fat may be broken down using laser or ultrasound energy. Dr. Millard will use the preferred liposuction method to not only remove unwanted fat but to also shape the arm itself into your desired slimmer contours.
Once the appropriate amount of fat has been extracted and your desired arm contour is achieved, Dr. Millard will close your incisions with sutures.
You will be monitored following arm liposuction before you are approved to return home and begin your recovery.
Recovery & Results
We recommend arranging for someone to stay with you on the first night of your recovery.
Bruising, swelling, and soreness are common following liposuction. You will receive a compression garment to wear to help reduce this swelling. Your recovery instructions will cover approved medications for controlling post-procedure discomfort.
Most patients can return to work within a few days of arm liposuction. Strenuous exercise or heavy lifting should be avoided for three weeks.
You will notice immediately after your arm liposuction surgery that your arms are slimmer. Your post-procedure swelling will continue to diminish over the weeks following arm lipo. Within a few months, your swelling will abate completely to reveal your new, slim arm contours! No more jiggle or embarrassing flab: your arms will be smooth and tight.
Patients who maintain their weight with a healthy lifestyle will enjoy their new, thinner arms for the long-term. Results will last for years!
Ready to bare your arms again? Schedule a consultation to learn more about how Dr. Millard achieves beautiful transformations at Millard Plastic Surgery Center today.
FAQ
What does arm liposuction cost?
Arm liposuction at Millard Plastic Surgery Center is a customized procedure. The details of your individualized arm liposuction surgical plan will impact your procedure pricing. Once you have agreed upon the details of your treatment with Dr. Millard, you will receive a quote that reflects your personalized arm liposuction plan.
Does arm liposuction leave scars?
Scarring can occur at the incision sites following arm liposuction. Dr. Millard takes care to make incisions in places where the visibility of scars will be minimized. Scarring will vary on a case-by-case basis depending on your post-procedure aftercare and unique biology.