Awake Liposuction
Offered at our convenient location in Denver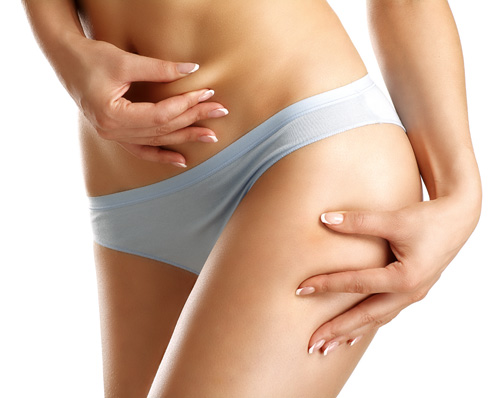 Awake Liposuction is a body sculpting procedure that is performed under local anesthesia, so that the patient remains conscious. Many cosmetic surgery procedures have traditionally been performed while the patient is under general anesthesia. However, advances in liposuction technology and anesthesiology have contributed to less invasive and gentler procedures that allow for the patient to be comfortably sedated using local anesthetic during their liposuction procedure. Also known as conscious sedation, this form of anesthesia has improved safety, lowered costs, and provided faster recovery times than general anesthesia. (1)
If you've been considering liposuction, but were hesitant about the risks associated with general anesthesia, Awake Liposuction will let you finally, and safely, get the sleek contours that you've been dreaming about – while awake!
Dr. John Millard is one of the country's liposuction leaders and has been teaching physicians the latest advanced techniques in liposuction, liposculpture, and fat grafting since 2004. His meticulous attention to detail and anatomical artistry has earned him media coverage, raving reviews, and allowed him to develop the best practices for sculpting optimal outcomes. 
You can rest assured that your Awake Liposuction will leave you with ravishing results. To learn more about awake anesthesia and liposuction procedures, contact Dr. Millard's office in Englewood, Colorado. Call (303) 792-5662 to schedule your personal consultation today, and get started on your new body.
Before and After Photos
About Anesthesia and Liposuction
Liposuction technology has improved by leaps and bounds since it was first successfully introduced. Today, there are liposuction techniques and technologies that create carefully tailored results that are as unique as the patient receiving the procedure.
In 1846, the physician and poet Oliver Wendell Holmes coined the term "anesthesia" after he witnessed the first public demonstration of a patient being sedated with ether before a surgery. This state of being "without sensation" was life-saving; painful and lengthy surgeries that would otherwise have been impossible could now be undertaken with the patient safely sedated. (2)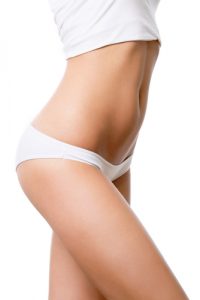 Nearly 200 years later, the science of anesthesiology remains vital in the operating room. However, as our procedures have become more sophisticated, the need for heavy general anesthesia has lessened. Liposuction technology now makes it possible for patients to avoid the risks of general anesthesia. And that's very good news. In a study that analyzed cosmetic surgery procedures, general anesthesia was the cause of the majority of complications that required a transfer to the hospital. (3) Anesthetic complications also include the development of deep vein thrombosis (1)
Today's tumescent, SmartLipo and Vaser techniques reduce damage to other tissue, and target fat closer to the skin with greater precision than ever before. They can all be performed under local, or "awake" anesthesia.
Awake anesthesia, or conscious sedation, is a form of local anesthesia that prevents the nerves in the affected area from communicating sensations of pain to your brain without impacting awareness and sense perception in other areas of the body. (4)
This keeps the patient completely comfortable during the procedure. Local anesthesia can be combined with an IV drip, oral medication, or nitrous oxide sedation to keep the patient relaxed, but conscious.
Benefits of Awake Liposuction in Denver
The local anesthesia used in Awake liposuction offers many benefits to the patient, including:
Lower risk of post-operative nausea (PONV)
No risk of general anesthesia complications
Does not require the insertion of a breathing tube, unlike general anesthesia
Lower facilities fees
No anesthesia costs
Shorter recovery time
Candidates
Candidates for Awake Liposuction should be in good health, near their target weight, and have realistic expectations. Good skin elasticity is crucial for successful liposuction results. Because awake liposuction doesn't require general anesthesia, the patient will not require a breathing tube. As a result, candidates for Awake Liposuction should not have any underlying medical conditions that would affect their breathing. Dr. Millard will determine if awake liposuction is right for you during your personal consultation. If you're ready to find out if awake liposuction is right for you, schedule an appointment now. Our Englewood office is conveniently located to serve the Denver area.
Personal Consultation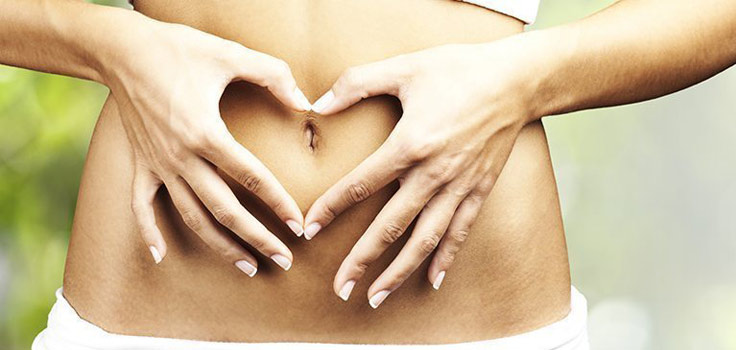 Dr. John Millard knows that deciding to get liposuction is a big decision, and wants to make sure that you have all of the information you need to feel confident about your procedure. But since patient safety and comfort are always our pleasure, Dr. Millard will first need to determine whether you are a good candidate for Awake Liposuction.
During your personal consultation, he'll evaluate your medical history and discuss your expectations and concerns. He may order blood or urine tests and a physical exam to ensure that you are a candidate for Awake Liposuction.
 It is crucial to tell Dr. Millard about:
About your health conditions and allergies
The medication, drugs, or supplements you are taking
How much alcohol you typically consume
What anesthesia or sedation you have had before
If you are or could be pregnant
Dr. Millard will explain the Awake Liposuction procedure in detail, and answer all your questions about local anesthesia and what to expect following their procedure.
Preparation
During the days before your procedure:
Eat a healthy diet, stay hydrated, and get quality sleep
Arrange for a responsible adult to drive you home from your procedure
Stop smoking because it increases risks and slows healing
On the day of your procedure:
Eat a meal and appropriately hydrate before your procedure
Abstain from alcohol the night before and the day of your liposuction
Take only prescribed medications
Procedure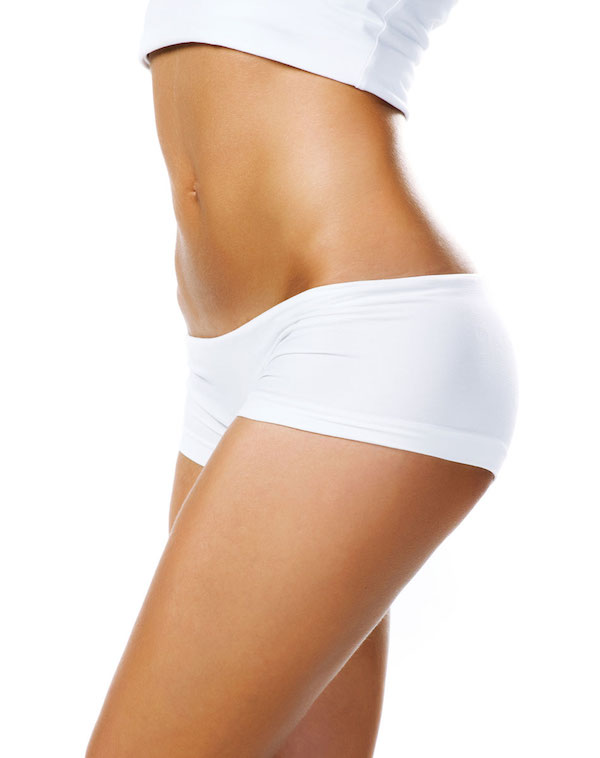 Awake Liposuction differs from traditional liposuction only in the use of local rather than general anesthesia. The rest of the procedure takes place just as it would under general anesthesia. Local anesthesia will be administered to your liposuction sites and given time to take effect before Dr. Millard begins your Awake Liposuction procedure. You will also receive an IV with a mild sedative that allows you to move and communicate, but enjoy a relaxed state free of any pain.
One of the great benefits of tumescent liposuction, as used in Vaser Liposuction, is the additional numbing lidocaine in the tumescent fluid. As the injection of the tumescent fluid gets to work, and the lidocaine penetrates your tissue, fat cells swell and blood vessels in the area constrict. Fat is then able to be aspirated from the area with minimal damage to the surrounding tissue and no discomfort.
Vaser Lipo
Dr. Millard recommends that patients optimize their fat breakdown with VASER liposuction. VASER liposuction applies ultrasound waves that agitate the tumescent fluid to break down fat gently and efficiently. VASER helps to reduce complications and gives Dr. Millard a greater level of control when slimming and sculpting your body.
SmartLipo
Of course, another wonderful liposuction technique easily performed under local anesthesia is SmartLipo. This minimally invasive, non-surgical procedure requires little to no downtime with little swelling and bruising. SmartLipo also allows for additional sculpting. The laser energy also simultaneously tightens the skin, improving the appearance of sagging or drooping.
Recovery and Results
After the Awake Liposuction procedure, the patient should not feel or remember discomfort, and the local anesthesia will continue to keep them comfortable after surgery. When properly administered, conscious sedation is safer, has a lower incidence of PONV, and provides a shorter recovery. (5) We also recommend that patients receive lymphatic massage in their liposuctioned areas. As the swelling and bruising subsides, expertly sculpted contours will emerge, and patients will be able to enjoy their stunning results.
Cost
Awake liposuction will vary in price depending on the size and amount of areas receiving treatment. It depends on whether you receive any other procedures in conjunction with an Awake Liposuction treatment. Pricing can be discussed during your consultation. Because Dr. Millard is dedicated to making his patients' aesthetic dreams come true, there are several financing options for patients who qualify. Sign up for emails to receive specials and discounts, and we hope to see you soon.
FAQ
Why would I want to be awake during liposuction?
Although you are technically awake, you'll be drowsy and extremely relaxed. Awake Liposuction avoids many of the issues associated with general anesthesia. General anesthesia presents the possibility of postoperative and pulmonary embolism. It also requires a longer recovery time.
What's the difference between Awake Liposuction and other liposuction procedures?
Awake anesthesia, or conscious sedation, leaves the patient relaxed but conscious during their liposuction.
References