Breast Enhancement
Offered at our convenient location in Denver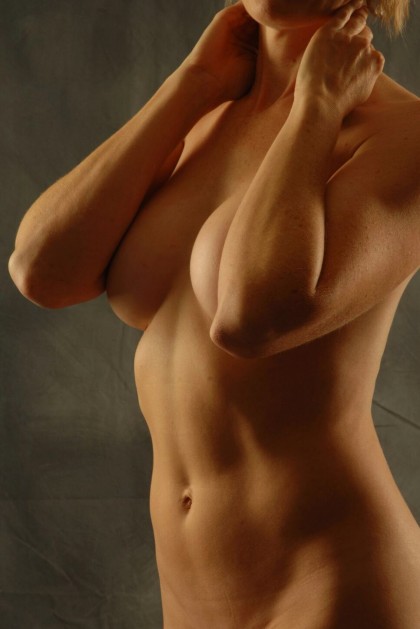 Dr. John Millard is a double board certified plastic surgeon who pioneered revolutionary developments in the field of plastic surgery (including natural breast enhancement techniques).
However, what truly sets our Breast Procedures apart from other plastic surgery clinics is our keen understanding of your concerns and motivations.
Utilizing state-of-the-art implant technology, Dr. Millard offers the latest in Breast Augmentations, Breast Lifts, Natural Breast Augmentations and VASER Hi Def Breast Liposculpture.
Dr. Millard is also pioneering surgical breast augmentation without implants. This type of Breast Augmentation utilizes the patient's own fat, in addition to using state-of-the-art breast implant technology.
Breast Procedure Benefits
Improved self-confidence
Regained pre-pregnancy form
Expanded fashion choices
Balanced body contours
Reduced volume of large breasts
Choosing A Breast Surgeon
4 T's To Ask Your Prospective Breast Augmentation Surgeon:
1. Technician
Speaks to the qualifications of the surgeon who is going to perform your operation. Some valuable questions include:
Are you Board Certified in Plastic Surgery? (Dr. Millard has been Board certified by "The American Board of Plastic Surgery" since 2003.)
How often do you perform Breast Augmentation/Enhancement Surgery?
Do you utilize technologies such as the Keller Funnel? This facilitates a "No Touch" technique, thereby limiting possible skin contamination and minimizes surgeon handling of the implant. Surgeons have previously used to essentially "Cram" the implant through a small incision, risking damage to the implant and possible future failure of the implant.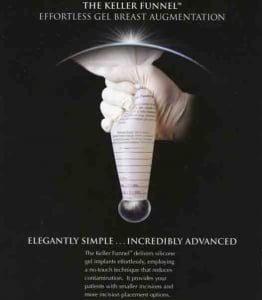 2. Techniques
There are a range of techniques for breast enhancement.
Do you have a "quick recovery" technique? (Dr. Millard uses what he describes as a "Quicker Recovery" technique) to help patients accomplish this he uses very gentle techniques in the operating room, in combination with a postoperative regimen prescribed for the patient to achieve the fastest recovery possible. In many cases, a patient will be back in the gym in as little as 14 days after surgery.
Do You Perform Natural Breast Augmentation? This is a fat transfer, using the patient's own fat to transplant to the breast area.
Do You Perform Composite Breast Augmentation? A procedure that combines the best of both technologies; breast implants and fat transplantation.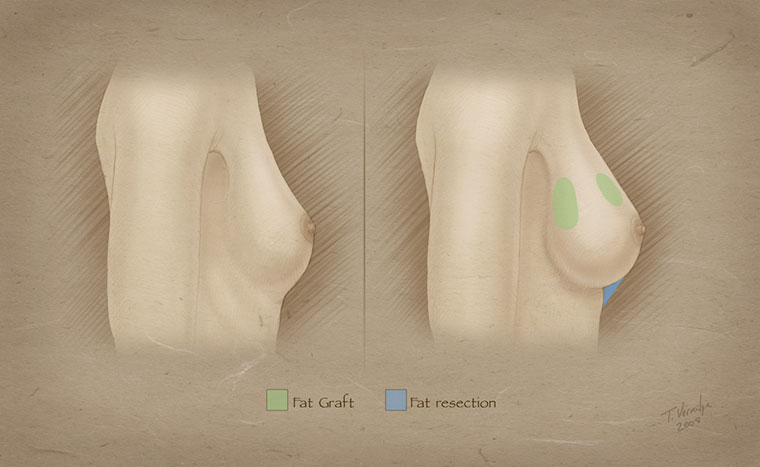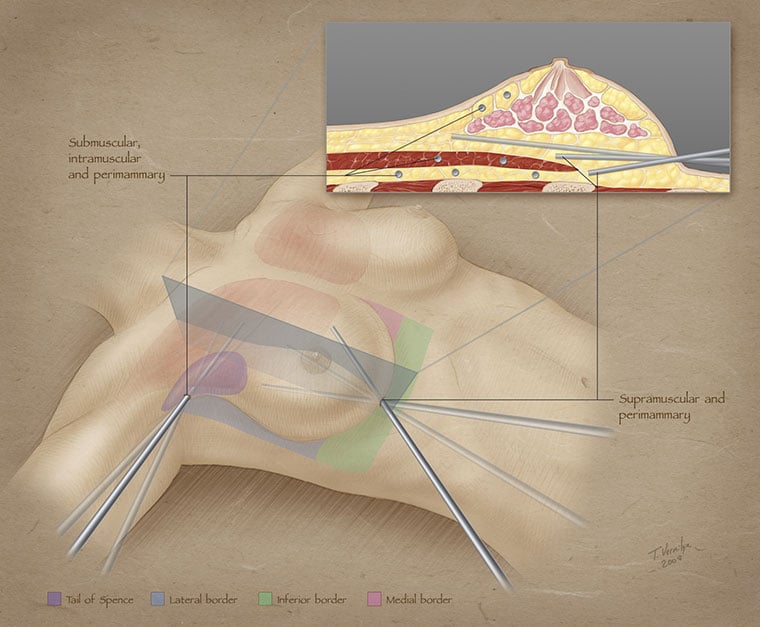 3. Technology
Do You Perform 4D- VASER Hi Def Breast Liposculpture? While breast implants alone can offer women the distinct curves that they are looking for, VASER® technology is now available to achieve the perfect breasts. Dr. Millard is the leading surgeon offering VASER® Hi Def Liposculpture to artistically create your ideal breasts. This technique allows a surgeon to sculpt the lateral portion of your breast, creating beautiful definition, and smoothing away unwanted excess fat. In addition, VASER® is very effective in helping to contract skin and breast tissue, thus lifting the breast to a more ideal position.
Do You Perform Composite Breast Augmentation? — Combines state-of-the-art breast implant technology with a fat transfer. Obtain the best of both worlds: Size Enhancement and Shape Enhancement in one procedure. This is made possible by Dr. Millard's pioneering" Ultrasound-Image-Guided Fat Augmentation Technique (UIGFAT)".
4. Training
In what techniques has your plastic surgeon been trained?
Are you trained in UIGFAT? This improves the safety and efficiency of fat grafting to the breast?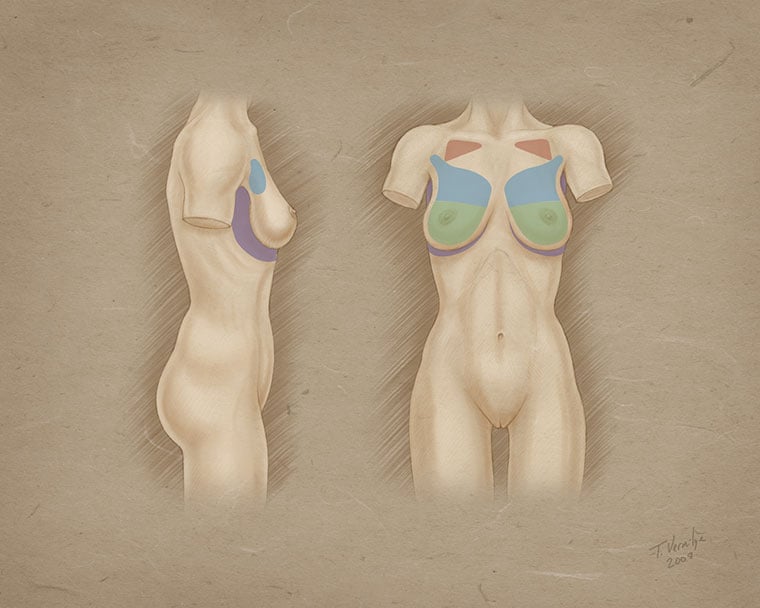 Pre-Consultation
Your Goals & Expectations
Understanding your goals and expectations is the first step towards providing a customized surgical plan that delivers tailored results to meet your goals. Explore your options to increase the size, fullness and position of your breasts.
Health History
Most potential breast augmentation patients are at a normal risk for breast cancer and will need nothing more than a mammogram if they are 35 years or older. For those patients that Dr. Millard determines might be at higher risk for breast cancer in their lifetime, he will refer them to a breast cancer risk specialist for further testing, before proceeding with breast augmentation.
Breast Exam
Dr. Millard will perform a detailed breast, chest and axillary examination.
Breast Measurements
Helps determine the ideal range of sizes and projection from which the patient can choose from. Small addition procedures might be needed to obtain the best result. Examples include:
The possible need to lower the patients inframammary fold.
The possible need for a "Dual Plane Technique" — A technique where some breast lifting can be accomplished internally through the same incision which he does the augmentation from.
Dynamic 3-D Video Image Evaluation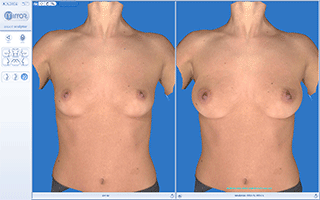 Pioneered by Dr. Millard as part of his sculpting evaluation. Many variables that were previously overlooked in breast augmentation evaluation are accomplished here. These include:
The influence the pectorals muscle's shape has on the breast's shape through its movement.
Study the influence the patient's breast fat has on the shape of the breast and determine if any fat extraction (usually in the upper outer tail of the breast and/or axilla) or fat addition (to enhance cleavage, etc.) should be considered.
3D Vectra Assessment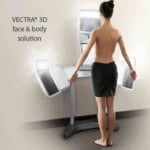 We are proud to be one of the few practices in the Denver area to offer this advanced technology.
Accurately makes breast measurements and determine subtle or not-so-subtle size differences, which will aid your surgeon in choosing correctly sized implants, especially if different sized implants are recommended.
Provides patients a 3-dimensional picture of their breasts and surrounding tissues such as surrounding fat, which may aid in the patient's decision to add breast sculpting to their procedure.
Simulation of different implant sizes and projection can be done with the Vectra 3-D to help patients choose their ideal implant. Not only does this assist patients in choosing their implant size, but their implant projection as well.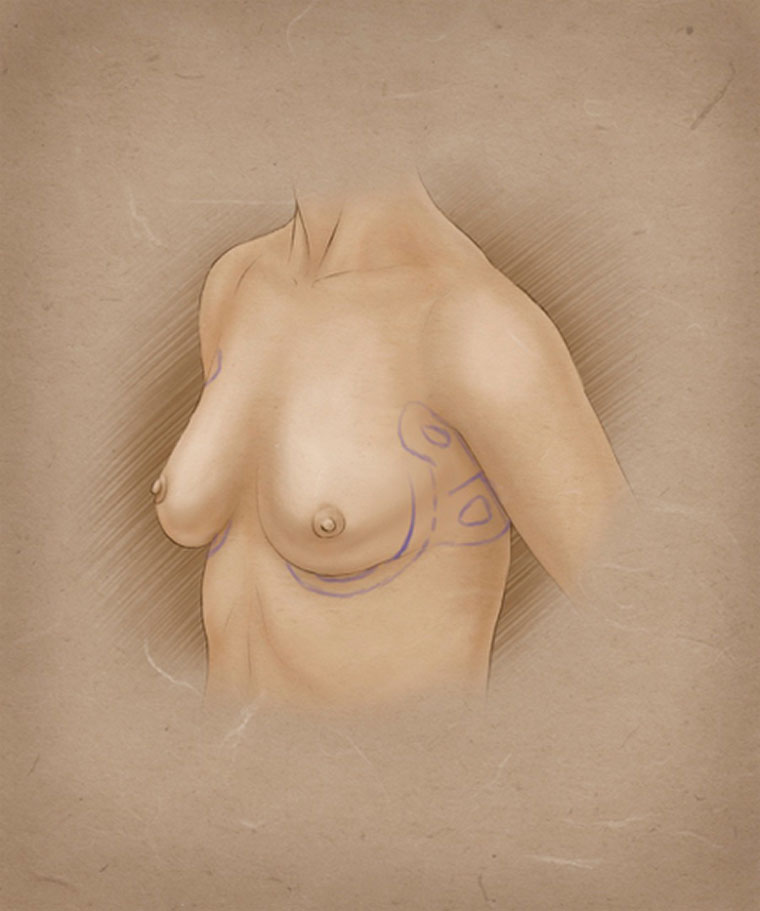 Types Of Implants
Sientra Implants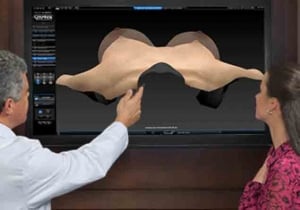 State-of-the-Art Breast Implants. We use these exclusively (for many reasons) most of which center around his belief that they are the best and safest breast implant on the market. This is born out by a rich body of recently published articles that can be found in the plastic surgery publications.
Why We Use Sientra Implants Exclusively
First High-Strength Cohesive Silicone Gel Implants that were FDA-approved
Many of these successes can be attributed to Sientra's superior "Shell-to-Gel" adhesive process which is more resistant to folds and deformities and therefore less likely to fail and rupture.
The rupture rate for Primary Breast Augmentation after 5 years is 0.4% for the Sientra High-Strength Cohesive Silicone Gel Implants. Compared to a 5 year rupture rate of 6.2% for the Allergen style 410 implant.
Sientra's unique Implant Shell to Silicone Gel Cohesiveness is unparalleled in the breast implant market, giving it the best resistance to leakage, even if damaged, on the implant market!
Incision Options
Breast Augmentation Incision Choices:
Inframammary (in or near the breast crease)
Peri-Areolar (around the areola)
Axillary (in the armpit)
Patient goals, type of implant chosen and any significant anatomy findings during your exam will help determine the best incision for your breast augmentation.
Over Or Under The Muscle?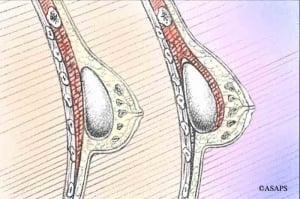 Again, patient choice, preoperative breast findings, and such variables such as athletic activity (Especially weight lifting) help determine the best tissue-plane to place the breast implant. The two choices are Sub-Glandular (Above the muscle) or Sub-Muscular (Underneath the muscle).
Adding VASER Hi Def Liposculpting To Your Augmentation
Depending on how much fat you have in your Axillae (Armpit) and/Or in the upper outer tail of the breast, you may choose to add VASER Hi Def Liposculpture to enhance and fine-tune your breast Augmentation results.
Recovery
A series of steps that a plastic surgeon can take to help speed up your recovery. 'Quick Recovery' involves taking special care to minimize both stretching of breast tissue, and avoiding of surgical implants touching the rib cage during surgery. It also involves using long-acting numbing medication in both the breast tissues and under the muscle layer.
Patients need to perform a series of light exercises and positional maneuvers starting about 8 hours after surgery. Patients are encouraged to resume normal activities immediately after surgery, including some ability for modest lifting.