Chin Liposuction – Double Chin Removal
Offered at our convenient location in Denver
If we practice healthy nutrition and exercise regularly, we'll all be slim and have a toned body in no time, right? Many people have discovered that they have stubborn pockets of fat that seem impossible to reduce such as under the chin.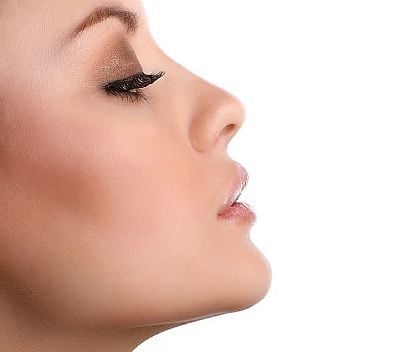 Fat under the chin, called submental fat, can give the false impression of obesity and distort your facial profile. With chin liposuction, you achieve slimmer, youthful facial profile and eliminate stubborn fat under the chin.
As one of the nation's premier liposuction and liposculpture specialists, Dr. Millard delivers flattering, slimming results. This procedure is safe and highly effective at eliminating stubborn deposits fat. If you would like to learn more about how chin liposuction can remove fat, reshape your face, and restore your self-confidence, contact Millard Plastic Surgery.
What is Chin Liposuction?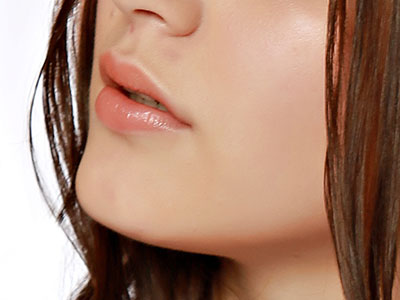 Chin Liposuction specialized form of liposuction that removes unwanted fat from under the chin. The treatment features an advanced cannula that suctions out the fat cells and provides patients with a better face and neck contours. Chin Liposuction requires only a tiny incision. At our practice, we employ advanced sculpting techniques to achieve hi-definition liposculpture.
Fat deposits under the chin, called submental fat, is permanently removed through this treatment, providing you with beautiful, long-term results.
Other Areas Treatable with Liposuction
Liposuction is a versatile treatment that can slim, smooth, and sculpt almost anywhere on the body, including the:
Neck
Chest
Ankles
Back
Abdomen
Flanks
Buttocks
Arms
Outer and/or Inner Thighs
Knees and lower legs
Chin Liposuction Benefits
Chin Liposuction is a highly popular treatment that combines great results while also minimizing downtime. While a wide variety of non-invasive fat reducing options are being marketed with big promises, none of these achieve the level of facial sculpting or fat elimination a plastic surgeon accomplishes with liposuction.
If you want to finally see a reduction in your stubborn fat and say hello to a smoother, healthier-looking facial profile, chin liposuction may be the ideal solution for you.
Patients choose liposuction for its many undeniable benefits, including:
Permanent elimination of unwanted fat
Sculpted, customized improvements for defined spot-reduction
VASER liposuction tightens skin, improving results
VASER liposuction has less post-procedure bleeding and bruising than most other surgical procedures
Safe procedure. Results are consistent and success rates are high!
Results last for years
Candidates
Ideal candidates for liposuction have excellent skin elasticity and do not suffer from any illnesses or medical conditions that can impair healing. Candidates do not smoke, are at or near their healthy weight, and have a positive outlook. Both men and women can achieve their desired results with chin liposuction. Dr. Millard and his highly trained team understand the different requirements of the male and female physique and take care to accomplish results that are right for each patient's body and goals.
If you are interested in eliminating a stubborn pocket of subcutaneous fat under your chin, liposuction may be the perfect procedure for you. This technique is suited for patients who want to improve their contours by reducing fat around specific areas of the body.
Submental fat does not respond to additional exercise and may be a symptom of the way your body stores fat.
Chin Liposuction Techniques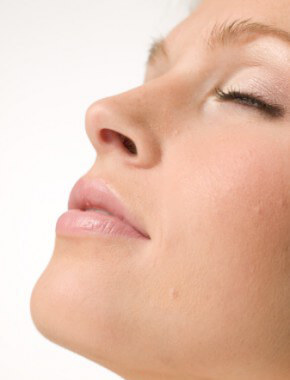 During a chin liposuction procedure, Dr. Millard introduces tumescent fluid to the targeted treatment area. Tumescent fluid will help with the gentle breakdown and removal of the unwanted fat.
Qualifying patients may decide to receive VASER liposuction, an advanced form of liposuction which applies ultrasound frequencies to safely break down fat. Both VASER and traditional tumescent liposuction enable Dr.Millard to remove an optimal amount of fat safely and gently.
Chin Liposuction requires a small period of downtime after the procedure. Our patients have said they don't mind the wait: their small recovery is outweighed by the benefits of permanent fat elimination! Patients who commit to a healthy, active lifestyle will maintain their new, attractive facial contour, for years to come.
Combination Treatments
Chin Liposuction can be performed as a stand-alone procedure, or in combination with a larger cosmetic treatment plan. Chin Liposuction is commonly combined with a tummy tuck to achieve the patient's ideal abdominal shape. Women who are seeking to revive their bodies after childbirth often decide to receive a Mommy Makeover, which frequently combines liposuction, tummy tuck, and breast augmentation.
Many people think about liposuction and assume it is a physical, traumatic process. While older liposuction techniques used to exert a level of force on the body, modern techniques performed by Dr. Millard eliminate fat in a targeted, gentle way.
The type of liposuction a patient receives will depend on individual preference, as well as Dr. Millard's professional recommendation. Both forms of liposuction that we perform achieve impressive fat elimination and beautiful, natural-looking contouring.
Patients can choose to eliminate their submental fat with:
Tumescent Liposuction
Tumescent Liposuction breaks up fat with tumescent fluid. Tumescent fluid is a mixture of saline and lidocaine, an anesthetic which will maintain patient comfort during their procedure. The tumescent fluid also helps reduce post-procedure bleeding. The fluid causes the fat cells themselves to swell, making them easier to break up.
During tumescent liposuction, tumescent fluids help dislodge stubborn pockets of fat. Fat is then gently suctioned out with a patented atraumatic cannula.
VASER Liposuction
VASER stands for Vibration Amplification of Sound Energy at Resonance. VASER liposuction is an evolved, modern liposuction technique that breaks down fat with targeted ultrasound energy, making it easy to remove. Vaser liposuction also results in effective, localized skin tightening for hi-precision contouring.
Dr. Millard performs VASER liposuction by introducing tumescent fluid into the treatment site. A slim cannula will emit ultrasound energy, which will agitate the bubbles in the tumescent fluid. This agitation, combined with the targeted energy, makes it easy for Dr.Millard to break down the fat. The targeted fat is gently suctioned out with the cannula.
For qualifying patients, VASER can be used to contour both patient's tissue to "shrink wrap" along with their underlying musculature. VASER technology has also shown to provide profound, long-term skin tightening. VASER allows Dr. Millard to achieve a level of precision that is possible with few other procedures.
The atraumatic cannula and compression coupling are techniques pioneered by Dr. Millard, making VASER a world-class technique that consistently delivers impressive sculpting outcomes for our patients.
Chin Liposuction Procedure
Patient comfort and their goals are our priority. Chin Liposuction is done under local or general anesthetic depending on the desires of the patient.
Chin Liposuction is a minimally-invasive procedure that can be performed with a few small incisions and a cannula. Once Dr. Millard has broken up and removed your fat using your pre-approved liposuction technique, your incisions will be sealed with sutures.
The entire experience may be completed in as little as 2 hours.
Due to the effects of the anesthesia, patients will not be able to drive themselves home following their procedure. Schedule a friend or family member to drive you home following your liposuction.
Recovery
Patients may want to speak to our staff to make arrangements and plan for their downtime needed for recovery. Depending on the extent of work a patient received, they will only need to take a few days off work. Soreness and most post-procedure swelling and bruising will be gone within two to three weeks. Patients are typically able to be up and about on the day of their treatment and it is recommended to go for a light walk within the first 24 hours.
Patients are encouraged to ask questions about their treatment and what they should expect following surgery. We will provide you with detailed, post-surgical aftercare instructions.
Some patients may need prescription pain medications after their procedure while others may be able to use over-the-counter medications to enhance their comfort. Patients are advised to come back for a follow-up appointment to ensure all is healing as expected and there is no sign of infection.
Patients will notice that their treated area is slimmer immediately following their liposuction procedure. As swelling reduces, patients will see continued improvements in their results. As the body eliminates any remaining, disrupted fat, the achieved contour will "settle" into place. Patients will enjoy their new slim, sculpted appearance. If patients maintain healthy habits, they will see the beautiful results of their liposuction last for years to come!
Cost of Chin Liposuction in Denver
The cost of your liposuction procedure will depend on your specific case and if you opt to receive additional treatments or procedures. Please feel free to schedule a private consultation to receive a quote.