Chin Liposuction – Double Chin Removal
Offered at our convenient location in Denver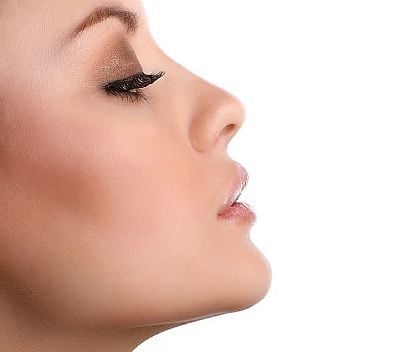 Chin liposuction is a cosmetic procedure that removes unwanted fat from the lower face. If you struggle with a double chin and wish to define your profile more pleasingly, then explore your possibilities at Millard Plastic Surgery.
Under the esteemed leadership of Dr. John A. Millard, our knowledgeable and dedicated staff can transform your appearance in subtle yet striking ways. Conveniently located in Englewood, Colorado, Millard Plastic Surgery proudly serves the aesthetic needs of the greater Denver community. Contact us online or call (303) 792-5665 for an appointment. 
Before and After Photos
About Facial Contouring
The first image that most people conjure when they think of cosmetic surgery is a facelift. But you can achieve the look of your dreams without the incisions, general anesthesia, or downtime associated with an invasive procedure.
Liposuction provides a transformative enhancement that slims away unwanted bulk and accentuates your best features.
The process begins as your doctor administers soothing tumescent liquid to the treatment area, in this case the chin. Tumescent fluid accomplishes several goals at once. It contains lidocaine to numb the chin, thus minimizing discomfort. Most chin liposuction patients only require local anesthesia due to the presence of lidocaine. Tumescent liquid also compresses your blood vessels to reduce the risk of bruising and bleeding.[1]
Once the fat deposit under your chin has been sufficiently softened with the tumescent solution, it is ready for contouring. Your doctor will insert a thin tube called a cannula under the jawline via tiny, concealed entry points. The cannula vacuums away unwanted fat cells, sculpting the chin according to your specifications.
The VASER Advantage
As mentioned above, the tumescent fluid used in a liposuction procedure helps to loosen the fat for extraction. That process is amplified when your medical team employs the VASER Hi Def technique. VASER stands for vibration amplification of sound energy at resonance. The ultrasound waves emanating from a VASER device help to break down fat cells for easier liposculpting.
VASER is an essential tool in precise, delicate procedures such as facial contouring.[2] [3] The dimensions of the chin are especially noticeable. The chin demands a process that celebrates its curves without changing its essence. VASER liposuction allows for the selective removal of unsightly fat stores. Even thin layers of bulk that had previously been difficult to sculpt are accessible to our VASER device.
Benefits of Chin Liposuction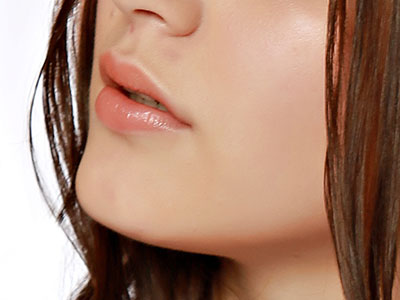 The most obvious rewards associated with facial contouring are the physical perks you will enjoy. Chin liposuction eradicates the protrusion of fat that lingers under the jawline, shaping your lower face to your liking.
But there are also a bevy of psychological benefits that also go along with chin liposuction. When your facial structure reflects your inner confidence, you can socialize with fewer inhibitions. You no longer need to hide your double chin under bulky turtleneck sweaters or makeup tricks. Put your best face forward with the help of Dr. Millard and his skilled team of medical professionals.
Facial Contouring Benefits
Achieve your ideal profile
Allow your youthful dimensions to shine
Slim and shape your chin
Empower yourself to look exactly the way you want to look
To experience the benefits of chin liposuction for yourself, call (303) 792-5665 and connect with Millard Plastic Surgery. 
Eligible Candidates
If you have excess fat under your chin and wish to achieve a toned, taut appearance, chin liposuction may be the ideal solution. Eligible candidates include non-smokers with realistic expectations for facial rejuvenation.
Please inform Dr. Millard and his associates if you have a history of coagulation disorders or other circulatory conditions. These contraindications may prevent you from receiving liposuction.[4] The experienced, knowledgeable staff at Millard Plastic Surgery can determine your candidacy for chin liposculpture during your comprehensive consultation.
Private Consultation in Denver
The purpose of this article is to provide you with a broad overview of the chin liposuction process, but you must have specific questions that pertain to you. If you find yourself at a loss for words during your consultation, these are some conversation starters to keep handy:
How much fat can you remove from my chin area?
How will the shape of my face change after liposuction?
Will my results look natural?
Dr. Millard is eager to address all of your concerns. After all, he believes an informed patient is a healthy patient. Communication fuels the engine of improvement, which is why we regularly update our blog. Feel free to read through our posts and bring any (additional) questions that arise to your consultation.
Contact our office in Englewood, Colorado to schedule an appointment. 
Preparation
During your consultation, Millard Plastic Surgery will provide you with detailed instructions to prepare you for chin liposuction. These directions will be tailored to your case, so please follow them faithfully. 
Dr. Millard wants you to be at peak performance in order to minimize the possibility of bruising and swelling.
In general, you should quit smoking at least three weeks before any invasive procedure. Tobacco products interfere with the healing process, specifically by impeding proper circulation. On the same topic, you may be asked to stop taking certain blood-thinners. Please be ready to share a list of current medications with your physician to aptly prepare for your upcoming enhancement. 
Chin Liposuction Procedure
From the moment you arrive at Millard Plastic Surgery, we want you to feel right at home.
The doctor will meet with you to review your procedure and make surgical marking along the lower face. These markings will indicate where the thin cannula will maneuver below the surface of the skin to access the fat you want removed.
You will receive a local anesthetic to keep the chin and its surrounding area thoroughly comfortable. The duration of a chin liposuction procedure varies from patient to patient, but it generally takes between one and two hours to complete.
Healthy Recovery
You will be released into the care of a loved one who can drive you home once you are ready. Your caregiver should plan to spend the night to make sure you are progressing properly over the following 24 hours.
Minor swelling is to be expected due to the tumescent fluid used to treat the chin area. However, our use of VASER technology minimizes the amount of tumescent liquid needed, therefore your recovery time is faster than with traditional liposuction techniques.
Please call (303) 792-5665 with any questions you have regarding the recovery process. 
Incredible Results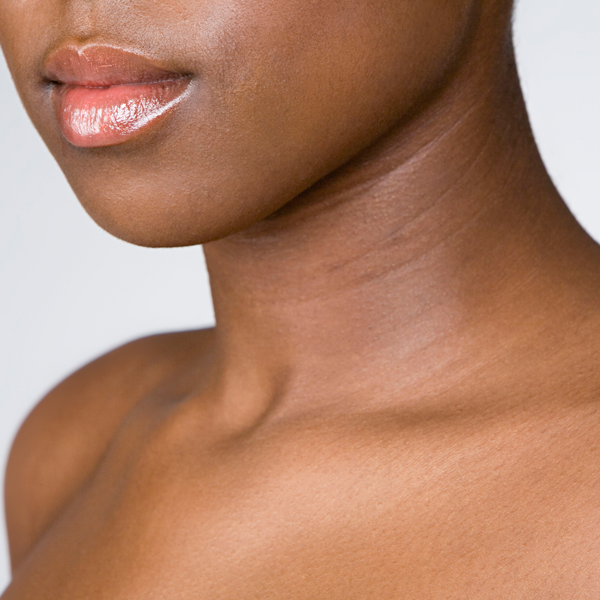 Your chin sits at the precipice of your lower face. It provides three dimensions of character and individuality. Dr. Millard will honor your signature look while also bringing your chin into alignment with your aesthetic goals. Whether you want a flat plane below your jawline or a subtle curvature, Millard Plastic Surgery can discuss the best chin liposuction methods to bring your vision to life.
To get a preview of how satisfied you will be with your fat removal process, please visit our reviews page. Dr. Millard handles each procedure with a unique touch. No two chins are alike, hence no two liposuction endeavors will be exactly the same. To join the ranks of our happy, healthy clientele, contact Millard Plastic Surgery at your earliest convenience. 
Additional Procedures
Chin liposuction is an amazing way to contour the profile you have always wanted, but it is just one of the many transformative services offered at our Denver area clinic.
Fat Transfer
After Dr. Millard removes the unwanted fat cells from beneath your chin, he can put them to great use in other areas of your body. Fat transfer is the art and science of purifying extracted fat and transplanting it to areas that are diminished with age. For example, the bulk from your chin could be repurposed to add volume to your hands, bringing youthful vitality to them. 
Skin Tightening
Our use of VASER technology carries several fringe benefits. In addition to selectively removing unwanted fat, the ultrasound waves serve as a skin tightening agent. This profound mode of enhancement can be applied to arms, legs, the abdomen, or other areas that need both slimming and toning.  
FAQ
How much does chin liposuction cost in Denver?
The cost of skin liposuction depends on how extensive the procedure is. Dr. Millard will customize the treatment to your desired outcome and he will provide transparent pricing at every step of the consultation. To familiarize yourself with our credit options, click over to our financing page. Millard Plastic Surgery is determined to give you the best care at the right price.
References