Drainless Tummy Tuck
Offered at our convenient location in Denver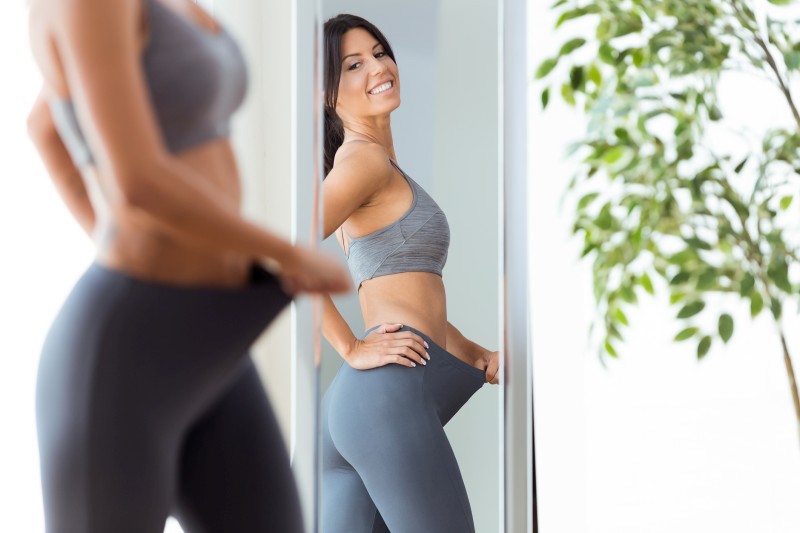 A drainless abdominoplasty, or drainless tummy tuck, is a surgical procedure that addresses excess skin and weakened abdominal muscles without traditional drainage tubes. This advanced technique offers patients a more comfortable and streamlined post-operative recovery experience while achieving remarkable improvements in their overall appearance.
After a traditional abdominoplasty, surgeons place drainage tubes to prevent fluid accumulation and promote healing. However, advancements in surgical techniques and technology mean these tubes are no longer necessary in many cases.
Located in Denver, Millard Plastic Surgery provides exceptional care and personalized treatment plans for those looking for a different kind of tummy tuck. If you are considering a drainless abdominoplasty or any other cosmetic surgery procedure, schedule a consultation with us to discuss your treatment further. Contact our office at (303) 792-5665 or send us a completed inquiry form for more information.
Reshaping the Abdomen
The abdominal region is an area of concern for many individuals, especially those who have experienced weight fluctuations, massive weight loss, or pregnancy.
Oftentimes, excess skin and weakened muscles in the abdomen can be difficult to address through diet and exercise alone. This core muscle weakness and separation is known as diastasis recti.
Diastasis Recti Symptoms (1)
Abdominal Bulge
Weaker Trunk Muscles
Lower Back Pain
Pelvic Floor Dysfunction
Constipation and Bloating
Poor Posture
Recognizing these symptoms is crucial for seeking appropriate treatment and achieving optimal abdominal strength and function.
What is a Surgical Drain?
The surgical drain plays a frequent role in the recovery process following a surgical procedure. Designed to facilitate the removal of excess fluid or blood that may accumulate in the body during the healing process, they are common in cosmetic procedures such as abdominoplasty and breast lift. However, having surgical drains placed can still put patients at risk of seroma (fluid accumulation), despite their presence. (2) They may also result in the following. (3)
Pain
Decreased Mobility
Breakage
Tissue Irritation
Infection
Traditionally, the tummy tuck procedure involves the use of surgical drains. However, advancements in surgical techniques have led to the development of a drainless abdominoplasty, also referred to as a tummy tuck without drains.
The Drainless Approach
Drainless abdominoplasty uses a specialized suture technique that eliminates the need for drains while still achieving optimal results. This procedure involves meticulous attention to detail and precision to minimize post-surgical drainage and promote a smoother recovery process.
One of the hallmarks of drainless abdominoplasty is its ability to deliver natural-looking results. Surgeons with expertise in this technique ensure that the outcome appears natural, maintaining the proportion and balance of the patient's body. This personalized approach enhances overall appearance and boosts self-confidence.
If you are interested in a drainless approach, it's crucial to consult with a board-certified plastic surgeon who has extensive experience in performing this specialized technique. They will be able to assess your unique needs and goals to determine if a drainless abdominoplasty is the right choice for you.
At Millard Plastic Surgery, our team provides personalized and comprehensive care to help patients achieve their desired aesthetic outcomes. To learn more about the drainless abdominoplasty procedure or to schedule a consultation, contact our office at (303) 792-5665.
Benefits of Drainless Abdominoplasty
Reduced Postoperative Pain
Drainless abdominoplasty involves advanced surgical techniques that result in less tissue trauma. As a result, patients experience less pain during the recovery process.
Faster Recovery Time
The absence of drains allows for a quicker healing process. Patients can expect to return to their daily activities sooner when compared to traditional abdominoplasty procedures.
Minimized Risk of Infection
As drains are not necessary, the risk of infection reduces significantly. Dr. Millard takes great care to ensure a sterile surgical environment, further minimizing the chances of post-operative complications.
Improved Aesthetic Appearance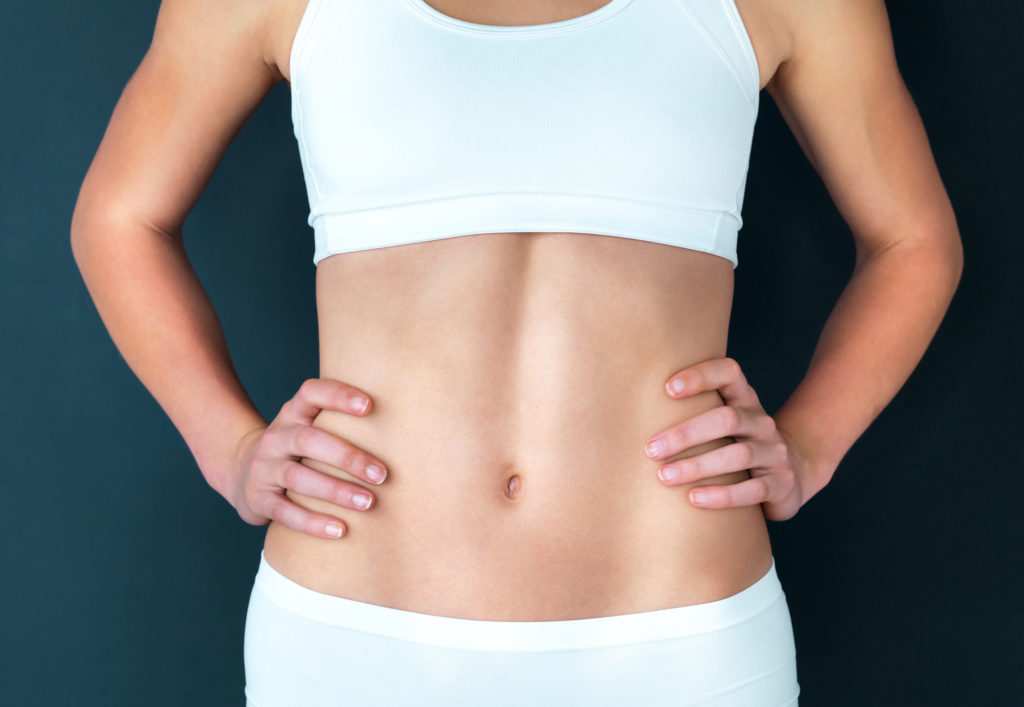 Drainless abdominoplasty achieves remarkable improvements in the contour and appearance of the abdomen. By strategically removing excess skin and fat, your surgeon can create a smoother, more toned midsection.
Reduced Swelling and Bruising
By eliminating the need for drains, drainless abdominoplasty helps to minimize swelling and bruising. This allows patients to enjoy their improved appearance sooner.
Less Scarring
The surgeon carefully places incisions in discreet locations to minimize visible scarring. With proper post-operative care, scars will fade over time, resulting in a more aesthetically pleasing outcome.
Candidates
Candidates for a drainless abdominoplasty are individuals looking to remove excess skin and fat from their abdomen who require a more streamlined approach to their recovery. This procedure is suitable for both men and women who have:
Loose or sagging abdominal skin
Stubborn pockets of fat in the abdomen
Diastasis recti (separation of the abdominal muscles)
It is important to note that this procedure may not be appropriate for everyone, and a consultation with a board-certified plastic surgeon at Millard Plastic Surgery can help determine if it is the right option for you. The ideal candidate for a drainless abdominoplasty is in good overall health, at a stable weight, and has realistic expectations for their results.
Should you only have pockets of excess skin and fat in the abdomen, and no muscle weakness, we may recommend VASER liposuction as an alternative to an abdominoplasty. 
Personal Consultation
During the consultation, your surgeon will evaluate your medical history, assess your abdominal area, and discuss your goals and expectations. They will explain the procedure in detail, including the precise techniques used to remove excess skin and fat without the need for drains. We will also provide information on the recovery process, potential risks and complications, and the expected results of the drainless abdominoplasty.
Preparation
First and foremost, patients should follow the detailed preoperative instructions we provide. This includes discontinuing any blood thinners, supplements, and medications as instructed by our medical team. By doing so, you will minimize the risk of complications during and after the surgery.
Additionally, it is crucial to stop any nicotine use in the weeks leading up to your procedure and remain nicotine-free throughout the entire recovery period. Nicotine can negatively impact the healing process and increase the risk of complications.
To ensure a smooth recovery, we recommend filling your prescriptions for any prescribed medications a few days before your surgery. This way, you will have them readily available when needed.
Drainless abdominoplasty is a surgical procedure that usually requires general anesthesia. Therefore, it is crucial to coordinate a ride home and have an escort accompany you for the first 24 hours after your surgery. This ensures your safety and comfort after the surgery.
To allow for adequate rest and recovery, we advise arranging time off from work and other social commitments. This will allow you to focus on healing and achieving optimal results.
Drainless Tummy Tuck Procedure
During a drainless tummy tuck, your surgeon will expertly remove the excess skin and fat in the abdominal area. They will tighten underlying abdominal muscles to create a firmer and more sculpted appearance. Unlike traditional tummy tucks, this technique involves the strategic placement of internal sutures to close off potential spaces where fluid could accumulate. By sealing off these spaces, there is no need to place drains.
Recovery & Results
After a drainless abdominoplasty, your recovery will be smoother and more comfortable compared to a traditional tummy tuck procedure. The absence of drains eliminates the need for drain care, which can be inconvenient and uncomfortable for patients. Instead, we use advanced surgical techniques that promote the natural drainage of fluid through the lymphatic system, reducing the risk of complications and infection.
Your surgeon may prescribe medication to manage any discomfort or pain you may experience during the initial phases of recovery. It is important to rest and allow your body time to heal properly. You should avoid strenuous activities, heavy lifting, and intense exercise for several weeks following the surgery. However, we recommend light walking and gentle movements to improve circulation and aid in the healing process.
At your follow-up appointments, we will monitor your progress and provide further guidance on when it is safe to resume normal daily activities. Typically, most patients can return to work after two weeks, depending on the nature of their job. It is essential to listen to your body and follow your surgeon's instructions carefully to ensure optimal recovery.
Results
With a drainless abdominoplasty, you can expect a quicker recovery time and improved aesthetic results.
As your body heals, you will gradually notice the transformation in your abdominal area. Your waistline will be contoured to your exact specifications, enhancing your overall proportions, and providing lasting results. 
How Much Does a Drainless Abdominoplasty Cost in Denver?
At Millard Plastic Surgery, we are committed to providing exceptional care while minimizing the financial burden on our patients. We offer financing options to help make your desired procedure more accessible. Our knowledgeable team can guide you through the available options, ensuring that you have a clear understanding of the financial aspects involved.
For more information about the drainless abdominoplasty procedure or to arrange a consultation at our Englewood practice, please contact us at (303) 792-5665. 
For advice on your aesthetic surgery from Dr. Millard, please see our educational videos. Find out more about the procedures offered at Millard Plastic Surgery, by reading our blog.
References
Hall H, Sanjaghsaz H. Diastasis Recti Rehabilitation. PubMed. Published 2023. Accessed July 5, 2023. https://www.ncbi.nlm.nih.gov/books/NBK573063/#:~:text=Patients%20may%20notice%20an%20overall 
Pollock TA, Pollock H. Drainless Abdominoplasty Using Progressive Tension Sutures. Clinics in Plastic Surgery. Published online May 2020. doi:https://doi.org/10.1016/j.cps.2020.03.007 
Bhave Khair MA. Can drains be avoided in lipo-abdominoplasty? Indian Journal of Plastic Surgery. 2018;51(01):015-023. doi:https://doi.org/10.4103/ijps.ijps_23_18