Mommy Makeover
Offered at our convenient location in Denver
So much time is devoted to our children, that we may let our cosmetic wishes fall to the side. Childbirth and breastfeeding can create aesthetic changes to a mother's body that time at the gym just cannot counter. Dr. John Millard of Lone Tree, Colorado has performed countless mommy makeovers, beautifully contouring mother's body and re-instilling confidence.
Mommy Makeover
As the name implies, a mommy makeover provides post-pregnancy mothers with an enhanced, contoured 'makeover', or simply restores their body to pre-pregnancy shape.
It is not a single procedure, but combined cosmetic procedures that target the breasts and body; these are the areas that are generally most affected by pregnancy.
Even so, we know that each case is unique, so no two mommy makeover are alike. Patients can choose to undergo a tummy tuck, SmartLipo, VASER Hi Def Lipo, breast augmentation, breast lift, breast reduction, and/or VASER Hi Def Breast Sculpting, and the procedure will tailored to address your specific needs. It is our goal to make you look and feel beautiful.
Benefits of a Mommy Makeover
The female body is beautifully designed to bring new life to the world. The abdomen stretch to allow a baby to grow, and breasts become larger to accommodate milk for the baby. When the child is born, the skin attempts to contract to its original tautness, but it doesn't always reach pre-childbirth contour. Mothers can be left with sagging abdominal skin and drooping breasts, and working out can create definition but it cannot tighten skin, so definition is often left unseen hidden behind lax skin. Mommy makeovers were designed specifically to counter this problem.
Ideal Candidates
It's never too early to start thinking about a mommy makeover, but those interested in undergoing the surgery should be done having kids and breastfeeding, and hold off until their breasts return to their natural state before scheduling a consultation. Dr. Millard will need to examine your breasts in their original anatomical shape and size to accurately determine what procedures could benefit you. Mothers should be close to their ideal weight since the purpose of this surgery is to contour and sculpt the body, not major weight loss; some weight can be lost during the surgery though. Another important requirement is being able to take days off from work and watching the children to rest and recover fully.
Mommy Makeover Procedures
Typically mothers choose two out of the five mommy makeover procedures, but there is no limit to how many procedures you can undergo; it simply depends on the level of "makeover" you wish to pursue. All procedures are performed in a single surgery session, which means quick recovery and enjoying your results sooner.
Body
Tummy Tuck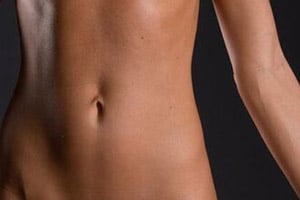 A tummy tuck is a fantastic solution for moms who are experiencing stretched, protruding abdominal muscles and loose skin that will not repair through diet and exercise alone, and in most cases this will never repair on its own; it requires a surgical procedure. A tummy tuck is specially designed to remove stubborn lax abdominal skin and surgically tighten separated muscles in women and men, but is extremely popular among post pregnancy mothers. Small pockets of localized fat can be removed during the process, but not a lot, so a tummy tuck is often paired with fat removal procedures such as SmartLipo and Vaser Hi Def Lipo.
SmartLipo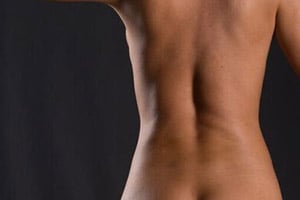 Baby fat unfortunately does not always just appear on babies. Women who have given birth may find that localized fat deposits on various parts of their body seem to stick around despite gym time. SmartLipo is an easy and effective way to reduce fat deposits just about anywhere on your body. It uses state-of-the-art laser energy to first melt the fat before it is suctioned. Depending on the case, the fat may not even need to be suctioned as the body can naturally eliminate the destroyed cells.
VASER Hi Def Lipo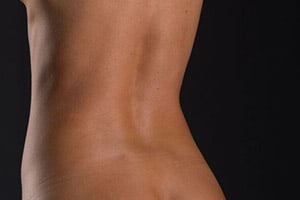 VASER Hi Def Lipo is similar to SmartLipo in that they both break down fat deposits before suction, but VASER uses ultrasound waves to accomplish this. VASER's advanced technology, which Dr. Millard pioneered, allows it to accurately differentiate fat from surrounding connective tissue to ensure only fat cells are destroyed. This revolutionary precision is often equated to combining art with science; patient's experience truly sculpted and defined, natural-looking results.
Breast
Breast Augmentation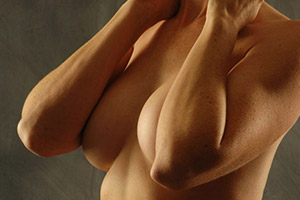 Breast augmentation is one of the most popular cosmetic procedures in the country and is very commonly performed as part of a mommy makeover. Breast augmentation increases the projection and size of a woman's bust with the use of breast implants. Mother's breasts become large and full from breastfeeding, and many want to regain that volume. This is possible with the fully customizable implant options that allow you to choose the exact look you desire. Patients are able to pick their implant size, profile, and location, with the help and guidance of Dr. John Millard.
Breast Lift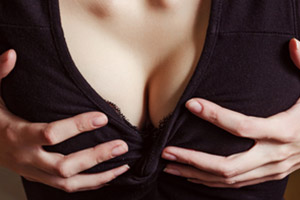 Breastfeeding can cause breasts that were once at an elevated, perky position to sag and droop. A breast lift is a cosmetic procedure that removes the excess lax skin responsible for the sagging, and restores a woman's bust to a youthful position. It cannot restore volume that's been lost, but if you desire both elevation and fullness, a breast lift can easily be performed at the same time as breast augmentation or VASER Hi Def Breast Sculpting.
Breast Reduction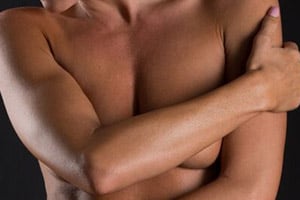 Breast reduction statistics show that most women who undergo breast reduction surgery are very happy with their results. This fantastic procedure reduces breast volume to the patient's desire. Breast skin is appropriately removed as well to be proportionate with the smaller bust. Patients can also opt to reduce the size of their areolas during this process, as breast reduction usually involves the same incision. Breast reduction will not only create a proportionate bust size, but it also reduces or fully gets rid of back and shoulder pain caused by the heavy strain, a large factor of this procedure's popularity.
VASER Hi Def Breast Sculpting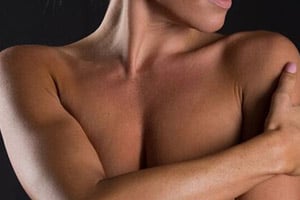 VASER Hi Def Breast Sculpting is a specialty of Dr. Millard, as he was the first to perform this revolutionary technique. VASER Hi Def Breast Sculpting enhances the profile, shape, and size of the breasts by addressing the surrounding areas. Sculpting the inferior and lateral parts of the breasts creates the illusion of enlarged, lifted breasts without needing implants. The fat that was removed during the process can actually be reused by injecting it into the breasts for slight increase in projection and cleavage.
Consultation
During your private consultation with body contouring expert Dr. John Millard, you can share concerns about your problem areas, body contour, and your desired outcome. He will perform a physical examination, and with your concerns and desired in mind, will offer his opinion as to which procedures can offer the greatest benefit. Both you and he will then decide together on the perfect custom surgery plan to reach your aesthetic goals. Please mention medical history and routine medications at this time because it may affect your options.
Dr. Millard will show you with before and after photos of moms who have previously underwent a similar surgery, but please remember that results vary for all patients. This is meant to provide you with a general idea of potential results. Bringing a picture of yourself from before you had children can help Dr. Millard provide more natural looking results. If you have any questions about the procedures or surgical process, please do not hesitate to ask. We know this is not an easy decision to make and we want to make this a comfortable experience for you.
The Procedure
Mommy makeovers are performed on an outpatient basis with general anesthesia.
The length of your surgery varies based on the amount of procedures, but generally takes 2 – 4 hours.
The process begins with Dr. Millard marking the incision locations, and once you are comfortably anesthetized, he will begin the surgery. Breast procedures will either enlarge, raise, and/or reduce the size of your breasts. Body procedures will tighten lax skin and abdominal muscles and/or remove fat deposits. Once completed, drains will be placed appropriately and incision sites are sutured.
Recovery
After you surgery, you will be brought to our recovery room where you will comfortably wake up from the anesthesia with the support of our friendly staff. Any breast procedures will require the chest to be wrapped with surgical dressing and a support bra, and body procedures will require a compression garment wrapped around the abdomen. In some cases, drains may be placed in the breast and/or body incision to capture excess fluids. You will be provided individualized recovery instructions during your consultation.
Mommy makeover recovery time is completely dependent on the procedures chosen and how quickly your body recovers after surgery. Typically, mothers can expect to be out from work for about 1 – 2 weeks. Please have someone help watch your children during this time.
Cost
The price of mommy makeover surgery varies based on the procedures chosen and the extent of your individual case. After speaking with Dr. Millard about your aesthetic concerns and a consultation examination, he will be able to provide you with a quote of estimated costs.