VASER Liposuction and SmartLipo are two of the most advanced liposuction techniques available today. Liposuction is body contouring surgery to bring a slim and appealing symmetry to your silhouette. Dr. John A. Millard is an esteemed thought leader and highly praised practitioner in the liposuction space. His innovations in safe, effective lipolysis are felt throughout his profession. Read The Art of Plastic Surgery blog for a scintillating glimpse into the brilliant mind of Dr. Millard. 
Ultrasound vs. Laser Light for Fat Emulsification
VASER liposuction and SmartLipo are similar in more than just the obvious ways. They are both lipolysis procedures that add an extra step for fat emulsification to the otherwise standard course of liposuction surgery. Fat cells naturally tend to hang out together in clumps and bunches throughout the body. Emulsification loosens these clumps until they flow like a liquid, allowing for a safer, swifter and more exact aspiration. "Aspiration" is the point at which the fat is literally lifted from your body by the vacuum force of the liposuction cannula. The big difference between VASER and SmartLipo is how they achieve fat emulsification.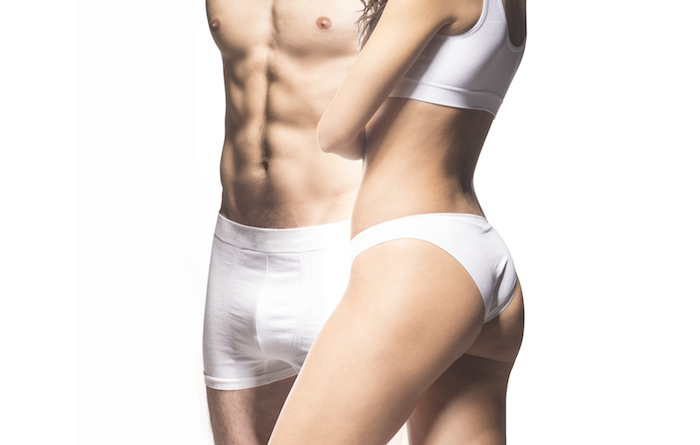 VASER liposuction employs a clever solution. By leveraging "sound science," VASER emulsifies fat with vibration amplification of sound energy at resonance.[1] The device's sonically enhanced cannula emits gentle pulses that gingerly rattle and roil fat cells until they have been adequately liquified into an acquiescent slurry. Like sipping a smooth milkshake through a thick straw, your once tightly-wound globules and fat pockets can be more easily aspirated from your body. 
In SmartLipo, fat emulsification is achieved by tiny turrets of little lasers mounted upon the cannula. The heat from these lasers melts the fat like a pad of butter on a hot pan. Both methods of emulsification successfully achieve the desired results, allowing your doctor to remove the liquefied fat.
The body sculpting experts at Millard Plastic Surgery will help you determine which liposuction technique will best meet your unique needs. Frequently, optimal results may rely on strategically sequencing several techniques. But, no matter what your desired results, Dr. Millard knows best. Contact Millard Plastic Surgery Center to inquire about a confidential consultation. Get the conversation started on a journey that could change your life. Call (303) 792-5665 to speak directly with one of our helpful representatives. 
The Benefits of Both Lipolysis Approaches
VASER liposuction's "good vibrations" are generally genial to your body's tender tissue. This allows Dr. Millard to perform the procedure on more areas of the body, and with greater precision. The procedure is often interchangeably referred to as "liposculpture" in acknowledgment of its chiseled results and artistically rendered outcomes. 
SmartLipo is the ingenious answer to an oft-asked question: is there an alternative to VASER?
SmartLipo emulsifies fat, too, which grants it many of the same advantages. Additionally, heat from SmartLipo's laser light tightens lax skin by stimulating collagen production in the treatment area.[2] In the hands of an experienced practitioner, the same heat that shrinkwraps loose skin will not burn or injure tender tissues. Dr. Millard is a master of the craft. He even trains other doctors around the world in liposculpture and body contouring. 
Liposuction Comparison: Smartlipo and Vaser
| | |
| --- | --- |
| SmartLipo | Vaser |
| Laser liposuction | Ultrasonic liposuction |
| Minimizes bleeding | Minimizes excess tissue damage |
| Smooths and tightens skin to a lesser degree | Smooths and tightens more effectively |
Curious Candidates
Curious candidates seeking either procedure won't see significant differences in the qualifying criteria for VASER and SmartLipo. Both techniques require that potential patients lead an active, healthy lifestyle. Obesity is a strong indicator that you might not be ready for body contouring surgery. You should be within 25 lbs (or so) of your ideal weight. More importantly, your weight should be stable. Massive fluctuations in body weight are symptomatic of health issues that ought to be resolved well in advance of any elective surgery. 
Your Confidential Consultation at Millard Plastic Surgery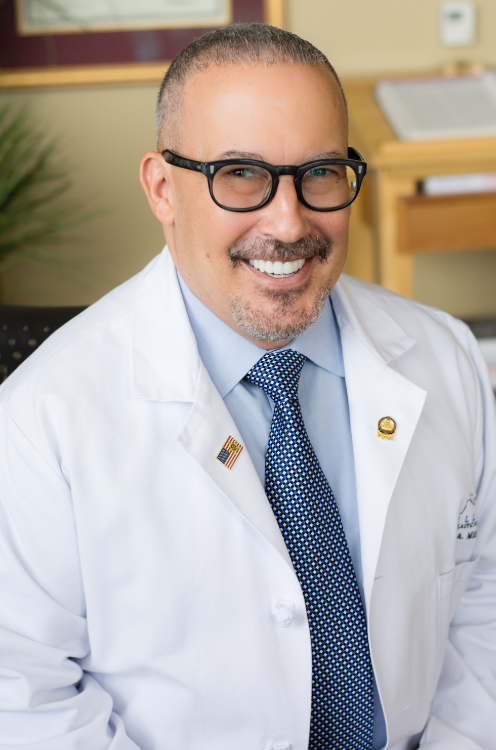 Dr. John A. Millard and his dedicated staff are eager to meet you. Since each one of our procedures at Millard Plastic Surgery is tailored to the unique needs of every individual, your confidential consultation is truly the first step on your transformation journey. In order to decide if VASER, SmartLipo or some analogous sequence of body contouring techniques are appropriate for your aesthetic aspirations, Dr. Millard and company must become acquainted with your case. Your consultation shall include a brief physical exam and intake interview. Dr. Millard will gladly field any questions you may have. He intends to educate every one of his patients on the particulars of their procedure. 
Our past patient's raving reviews are a chorus of praise for the Millard Plastic Surgery Team. We invite you to contact us to learn more about all of our amazing body contouring treatments. Call (303) 792-5665 and see what he can do for you!
Preparation & Procedure
Both VASER and SmartLipo are very similar in what that aim to achieve: smooth and precise fat aspiration during liposuction. They differ significantly in their means of achieving those ends, however. VASER harnesses the powers of sound vibrations, while SmartLipo focuses frequencies of laser light.
VASER Liposuction
Dr. Millard begins VASER as he would most other liposuction procedures. The patient appears at our Denver-area offices, in Lone Tree, CO, on their scheduled day for surgery. Since VASER is a low-impact operation, very often the patient only needs to be under gentle sedation with a local anesthetic for Dr. Millard to begin performing VASER. After making careful incisions to the target area, Dr. Millard will then use a small cannula that transmits sound energy to emulsify stubborn fat. This leaves the important sinews intact and minimizes body trauma. The cannula removes liquid lipids via soft suction.
SmartLipo
Dr. Millard performs all of his liposuction procedures with skillful manipulation of the cannula. In the particular case of SmartLipo, the cannula is approximately 1.0 mm to 2.0 mm in diameter with a laser fiber mounted on it.[3] When Dr. Millard smoothly slides the cannula under the patient's skin, he moves it back and forth, carefully delivering the laser's energy to the fat cells. Under the laser's brilliant rays, stubborn fat breaks down and liquefies for easy aspiration by the liposuction device. 
Recovery & Results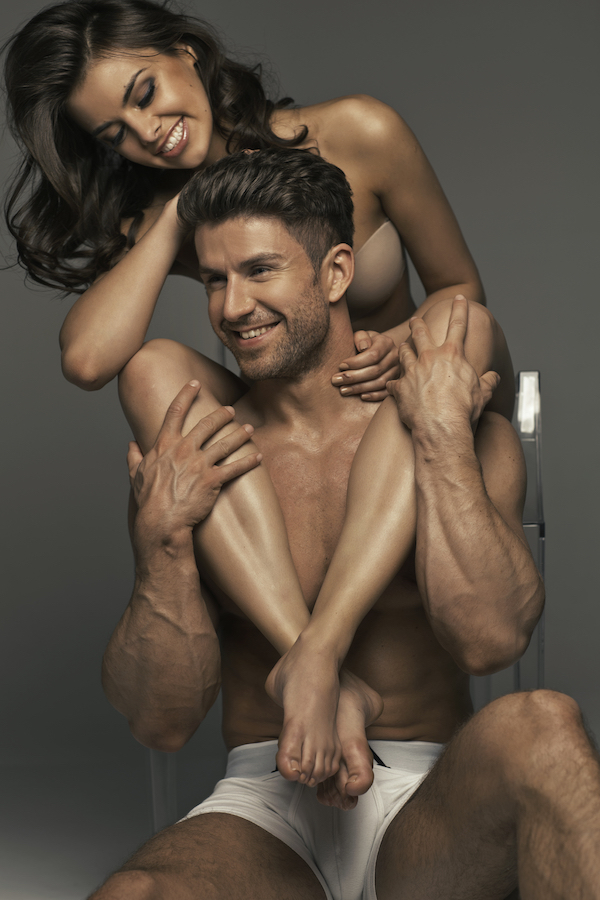 VASER and SmartLipo share similar advantages when it comes to their smooth, stunning results and their reasonable recovery time. Emulsified, liquified fat is easier to aspirate. This not only leads to better results than traditional liposuction, but it's also not as hard on the body. Your treatment area will be less bruised and swollen. Hence, you should expect a quicker, more manageable healing process. Since local anesthesia is used during VASER and SmartLipo, downtime is shortened considerably, allowing patients to leave the doctor's office within minutes rather than within hours. Most patients are up and about by the next day, depending on the extent of their fat removal. Pain, swelling, bruising, and discomfort can last up to two full weeks.
A Small Distinction in Recuperation
SmartLipo's heat and laser-based method of fat emulsification expose a patient to more tissue damage risk, a fact that can lead to longer healing times.[4] 
How Much Does Advanced Liposuction Cost in Denver?
You'll find only the most advanced liposuction techniques at Millard Plastic Surgery Center, in Denver, Colorado. We provide multiple body contouring options so that we can personalize the ideal scope and sequence for our patient's procedures. At your personal consultation, Dr. Millard and his team will match your case to a customized course of treatment that will enhance your silhouette with minimal impact on your regular routine. Contact us to see if you are a qualified candidate for our body sculpting VASER and SmartLipo surgeries. Call (303) 792-5665! 
FAQ
Can I Lose Weight with Liposuction?
There are many different liposuction techniques, but none of them are intended for weight loss. Liposuction is a body contouring procedure that uses fat removal to sculpt your ideal silhouette. Patients can expect to lose about 5-10 lbs of fat during the course of surgery. Fat removal is different than weight loss, however. Ideal candidates for liposuction are at or near a healthy and stable weight. Candidates are sincerely seeking an aesthetic improvement to their appearance, rather than a treatment for obesity. Bariatrics is the branch of medicine that is concerned with treating the health risks associated with being overweight. 
References