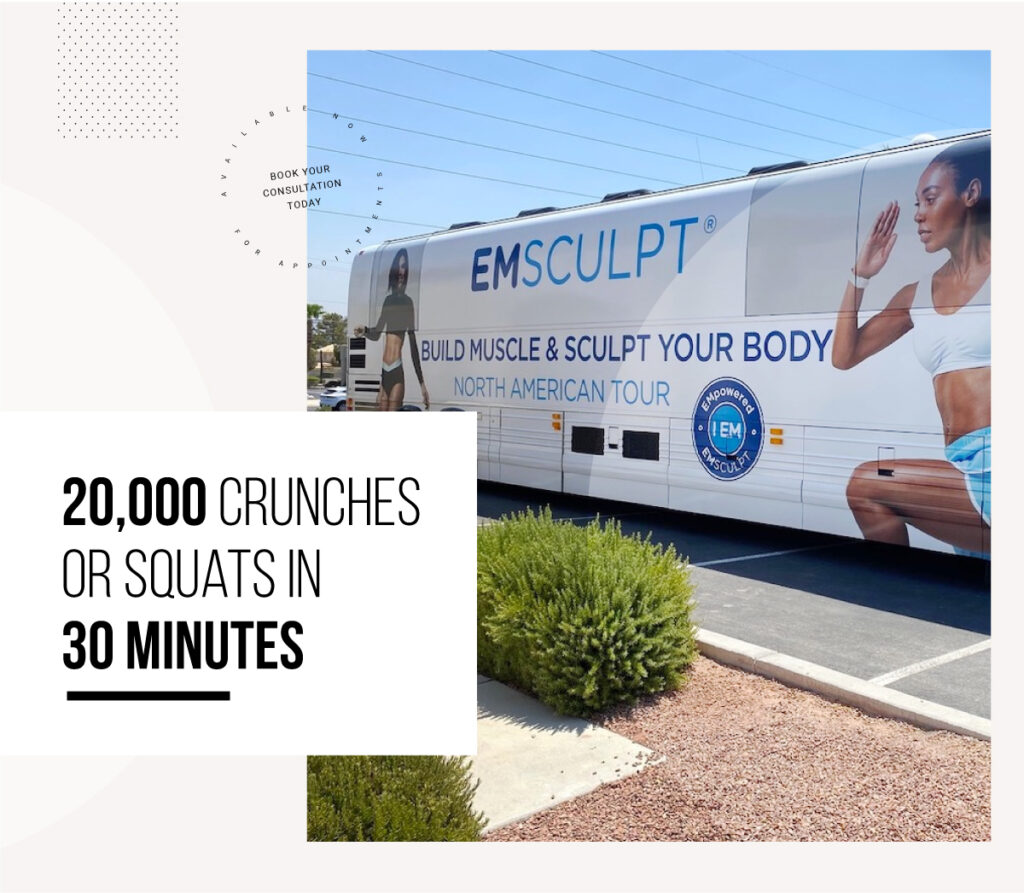 With EMSCULPT Neo you can! EMSCULPT Neo even selected
Dr. Millard's office to stop by on their North American Bus
Tour! Have you heard or tried this treatment before? If not,
give us a call to see what it can do for you and to lock in our
special pricing!
EMSCULPT Neo does not require any incisions, needles, or
exercise. This treatment works by breaking down fat that
covers your natural muscle definition, while simultaneously
building muscle. The result a slimmer, sculpted abdomen
and more toned, muscular buttocks.
There are reasons why celebrities like Rob Gronkowski,
Kim Kardashian, Drew Barrymore, and more are raving
about this treatment.