Puregraft
Offered at our convenient location in Denver
Contrary to popular belief, fat is no longer the enemy! With Puregraft, Dr. Millard is able to transplant thoroughly purified fat from one body area to another. You can now befriend the "enemy" and put it to good use – body contouring!
What is Fat Grafting?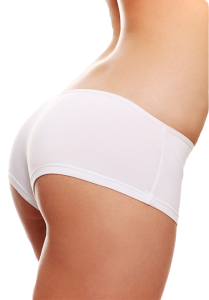 Fat grafting, alternatively known as fat injection or fat transfer, is a procedure in which fat is transferred from one area of the body to another area which has lost volume. The fat is taken via liposuction from an area that possesses an excess amount of fat such as the abdomen or thighs. The fat is then purified right away and injected through a small cannula to areas like the buttocks, hands, face, or breasts.
What is Puregraft?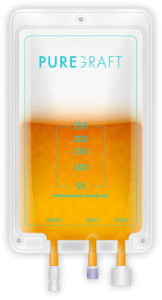 Puregraft is a state-of-the-art fat grafting system that too transfers fat from one area of the body to another, but is able to do so with fat that is more than 97% contaminant-free. During the liposuction session, adipocytes can get ruptured and lipid (oil) is released. If lipid habitation exists in the re-injected fat graft, it can be cytotoxic or necrotic. And any blood presence in the graft can potentially cause tissue damage or inflammation, reducing fat graft retention.
Through over a decade of tests and trials, the filtration technology was perfected, removing the above risks from the fat grafting equation. The optimization of fat tissue purity creates viable fat cells and lengthens fat graft retention time. Puregraft provides a reliable fat purification method like none before.
How Does the Puregraft System Work?
This FDA approved closed system makes the fat grafting purifying process cleaner and safer for both the surgeon and the patient; infection risk is greatly decreased and tissue viability is increased.
Puregraft's selective filtration technology has the ability to dialyse the collected fat graft and remove more than 97% of captured lipid, blood, and other fluids. It has been configured to accommodate small, medium, and large volumes of fat anywhere from 30ml – 850ml. Fluid is inserted into the single-use Puregraft system along with the fat graft to selectively wash the tissue and flush out excess lipid, blood cells, and other contaminants in less than 15 minutes.
The hydration control ability and wash cycle control makes it so each individual fat graft is treated appropriately. The Puregraft advanced technology makes for shorter surgical time with guaranteed superior results.
Areas Treated
Standard liposuction, VASER liposuction, or SmartLipo can be performed on any of the following donor sites:
Arms
Back
Hips
Abdomen
Thighs
Buttocks
Flanks
The fat graft harvested from any of the above areas (or others areas if deemed applicable by Dr. Millard) can be transferred anywhere in the body, but some of the more popular areas are:
Breasts: Puregraft fat grafting can be used for natural breast augmentation on patients who do not wish to put foreign materials in their body. Ideal candidates for breast fat transfer are women with good skin elasticity who desire a modest increase in bust size.
Face: Fat can be injected into deep facial creases such as crow's feet, smile lines, and forehead lines to diminish their appearance and provide an overall smooth, youthful look. Fat can also be transferred into the cheeks and lips for a full look.
Buttocks: Patients who desire a rounder buttocks but do not wish to accomplish this with implants can greatly benefit from Puregraft fat grafting. Liposuction can also be used to contour the surrounding areas like the flanks.
Hands: Hand rejuvenation can be accomplished with fat transfer to the hands. The fat graft will slightly plump the hands, reducing wrinkles and making them appear more youthful.
Benefits of Puregraft
Before the Puregraft system was created, there was no standardized fat grafting method. Centrifuges and strainers have been deemed unreliable, with studies finding that anywhere in the range of 20-80% of transplanted fat actually gets resorbed. This lack of consistency can be caused by leftover oil, fluids, or blood remaining in the "purified" repurposed fat which can cause inflammation and the fat to depart.
But through the combined efforts of the world's most advanced adipose science experts, Puregraft now offers, for the first time, a standardized method and predictable results. This has been confirmed through numerous studies and examinations at the microscopic level.
Why Should I Get a Fat Grafting Procedure?
Overtime, our skin begins to thin, giving a hollow or sagging appearance. Fat contains valuable regenerative cells that repair compromised and aged tissue by creating collagen and new blood vessels which can help counter hollow-looking or sagging skin. Unfortunately, about 75% of liposuction procedures result in the discarding of the excised fat. Puregraft aims to change this. Fat grafting can be used for both cosmetic and medical purposes. When fat grafts are injected underneath the skin, it creates both aesthetic enhancement and improvement on a cellular level for the patient.
Ideal Candidates
Ideal candidates for Puregraft fat grafting are men and women have excess amounts of fat that would like it transplanted it to another location on the body.
These patients often find that true efforts of diet and exercise do not diminish localized fat deposits. They also possess the desire to add volume to other parts of their body without the use of foreign objects like implants.
Puregraft candidates must have adequate fat deposits but are in otherwise good health. These candidates must have realistic expectations of what this process can accomplish. The liposuction portion of the procedure will only diminish small localized fat deposits, and the injection portion can only achieve a certain amount of augmentation. To see if you are a good candidate for Puregraft fat grafting, contact us today and Dr. Millard will gladly sit down with you and assess your candidacy.
Consultation
During your private consultation in Colorado with Puregraft fat grafting expert Dr. John Millard, you will share your aesthetic concerns of localized fat deposits and areas you wish to enhance. You will be able to look through before and after pictures of previous Puregraft patients to gain an idea of potential outcomes (results vary among patients.) He will perform a thorough examination to determine ideal areas for liposuction and whether the areas you wish to enhance would benefit from fat transfer. He will also explain exactly where the fat will be taken and where it will be injected. Please ask any questions that come to mind, including questions about pricing.
Preparation
Dr. Millard will provide you with thorough, customized preparation instructions. Generally, you will be asked to refrain from smoking 3 weeks before and after your procedure to avoid poor healing of the incisions. Anti-inflammatory and herbal medications should also be avoided as these increase bleeding. Since you will not be able to drive yourself home, please arrange for a family member or friend to pick you up, and ideally stay overnight with you. And as with all procedures, hydration is key for a successful procedure and recovery.
Treatment Process
A topical numbing cream or local anesthetic will be administered to the donor and recipient location(s). Liposuction of your choosing will then be performed to extract the fat graft through a thin cannula via gentle suction. Once the desired amount is harvested (usually more than the amount that will actually be injected), the fat is inserted into the Puregraft system to purify the collected fat and remove 97% of contaminants. This process only takes 15 minutes. The purified fat is then injected appropriately to the recipient sites. The entire process can take 1-2 hours depending on the size of the donor site and desired injection locations.
The injected fat in time establishes new blood supply for survival, and can present permanent results. There will inevitably be some percentage (very small) of fat which does not take, which is why extra fat cells are harvested and injected. Touch up procedures can also be performed if necessary.
Special Technique We Use
Dr. John Millard pioneered UGFAT (Ultrasound Guided Fat Augmentation Technique), which uses images from ultrasound, in real time, to guide the placement of the fat more precisely and safely avoiding dangerous blood vessels. This technique has allowed fat to be placed into body areas that were once thought to be impossible; areas such as the deltoids in the shoulders, the triceps and biceps in the arms, and into the rectus muscles to make a better 6-pack! He also pioneered the special tools that allow this to be possible. For more information on this revolutionary technique, please feel free to contact us.
Puregraft Recovery / Results
Slight discomfort and swelling can be expected immediately following your procedure. These will subside on their own with time, but cold compresses can help ease these symptoms and pain medication can be prescribed if necessary. Surgical dressing will be applied to both the donor and recipient site(s); this is to be worn for 4-6 days unless otherwise instructed.
Do not touch or lay on the recipient site(s) to avoid stressing the graft. It can take up to 5 days for blood vessels to grow into the fat graft and 3 additional days for the vessels to actually strengthen. You are able to return to work in 5-7 days, and strenuous activities can be resumed after 3 weeks.
Results can be seen immediately, but it can take up to a month for the fat to hold its permanent shape. Multiple injections may be needed to reach desired results, but most patients achieve their aesthetic goal with the first session. The exact length of time which your results will last depends on the individual case, but the retention and longevity of Puregraft fat grafting lasts significantly longer than previous fat grafting methods.
Price
The cost of your Puregraft fat grafting procedure will depend on the amount of fat extracted from various body parts and the recipient sites. A quote will gladly be provided to you after your initial consultation examination.