The Brazilian Butt Lift is an amalgam of the most modern cosmetic techniques to achieve body sculpting results for a curvier figure and shapelier bottom. There are thousands of fad exercises and diets being marketing as "butt-lifting" or "belly busting" solutions, but none of these options come close to what the Brazilian Butt Lift can do.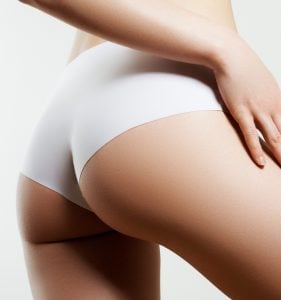 The benefits of the Brazilian Butt Lift go beyond its ability to give you a fuller bottom and shapelier figure. The procedure is performed with a combination of fat transfer techniques and advanced liposuction technology to help you achieve the curvy backside that you desire while also removing unwanted, stubborn fat from another region of the body, such as the abdomen, back, or thighs. With Dr. Millard, an industry leader in liposculpture, you are also in the hands of an experienced practitioner of artistic anatomy. We strive to help each, and every one of our patients achieve the figure they desire with natural results that fit their bodies.
The Brazilian Butt Lift Difference
There are a number of different factors when it comes to the appearance of the buttocks and the shape of your figure. Poor distribution of fat deposits, a naturally flat or smaller buttock, sagging skin, and natural asymmetry can each affect the appearance of the backside. A Brazilian Butt Lift, otherwise known as a BBL, is the only treatment that can address each of these issues in a single procedure but can also be easily combined with other cosmetic procedures for more comprehensive results.
Determining what area that fat will be removed from for the transfer can be determined with you and Dr. Millard at the time of the consultation. This region of the body is known as the donor site. In some cases, various donor sites may be chosen for those who have minimal amounts of fat throughout the body.
The Brazilian Butt Lift is an ideal procedure for those who are looking to attain the results in the most natural way because it achieves enhancement without the use of implants or foreign materials. Instead, augmentation is accomplished through autologous fat, meaning your body's own stores of excess fat tissue are used to create fullness and volume of the buttocks. There are also certain buttock augmentation procedures that utilize dermal fillers to achieve this enhancement, but this is not a procedure that provides long-term results, like that of the BBL.
Dr. Millard's technical expertise in liposculpture and training in artistic anatomy can grant you the hour-glass figure and proportions body that you've always wanted.
Optimized Fat Extraction and Transfer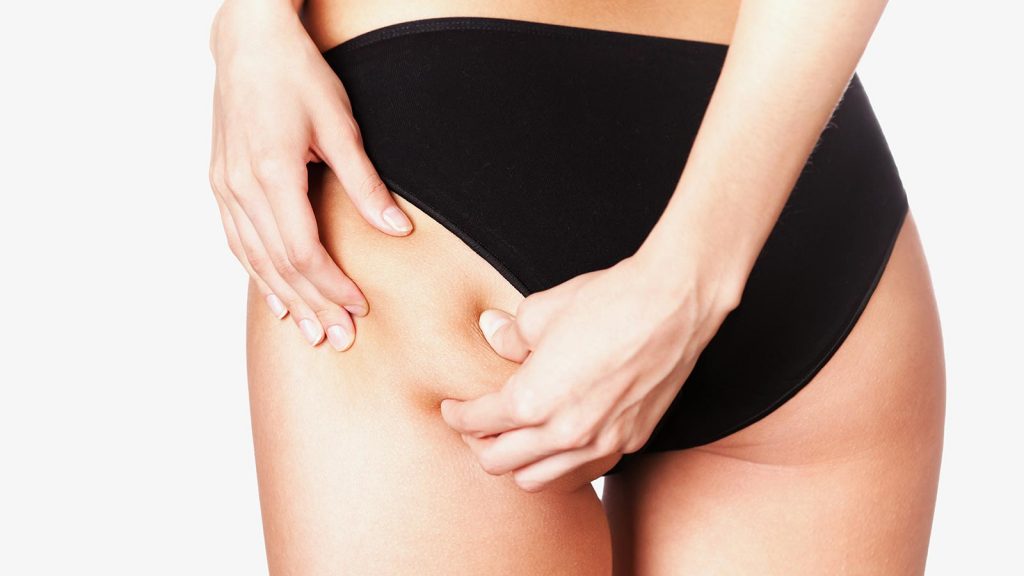 A key element of the Brazilian Butt Lift is that it utilizes a fat transfer procedure to attain these results. Excess fat that is harvested from donor sites on the body is used to increase volume and create a fuller, shapelier buttock. Fat transfer is a natural alternative to the use of synthetic materials, such as fillers and implants, and is used in a wide variety of cosmetic treatments and has been around for decades, but not all fat transfer processes are the same. The quality of fat harvested from a donor site will have a major impact on the final results of any procedure where fat is used for augmentation. Fat graft survival rates and fat graft quality can make all the difference for achieving natural-looking, sculpted results. Fatty tissue, also known as adipose tissue, has a delicate structure that may be damaged during the harvesting phase. Any damaged fat tissue is less likely to survive the transfer process, which may result in a less volumized behind.
Through Dr. Millard's extensive experience practicing liposculpture, he's custom-designed an a-traumatic cannula which harvests fat at lower, gentler pressure. His innovative VASER system is a closed, in-line fat transfer system that preserves fat tissue health. Real-time filtration of waste products and toxic substances provides high-quality adipose tissue. Another facet of the VASER system is the ultrasound-image-guided-fat-transplantation (UIGFT) technique. The UIGFT technique places fat under an ultrasound generated image, which gives Dr. Millard the ability to avoid blood vessels, achieve even placement of fat and detect spaces where larger amounts of fat are necessary.
Is the Brazilian Butt Lift Right for Me?
If you are concerned with the shape and size of your buttocks and are looking for a natural way to attain your desired results, a Brazilian Butt Lift may be right for you! Those who have a flat buttock, sagging cheeks, and asymmetry will notice dramatic improvements from a Brazilian Butt Lift. In other cases where individuals have last significant amounts of weight, they may experience drooping skin and a loss in volume of the backside. Others may experience this concern as a result of the natural aging process. With the Brazilian Butt lift, you can say goodbye to a flat or sagging butt, or disproportionate figure.
Why Choose Dr. Millard?
The Brazilian Butt lift can dramatically reshape your figure and give you a sexier, hourglass figure. The procedure requires expert technique, but also a keen eye for the natural artistry of human anatomy. With its explosive popularity, there are constantly more surgeons who offer the Brazilian Butt Lift, but the system of educating plastic surgeons isn't necessarily keeping pace with innovation. Although technically knowledgeable, many plastic and cosmetic surgeons have not received formal training in the artistic aspects of human anatomy. For example, during medical school education, soon-to-be surgeons will typically work with cadavers. In real-world cosmetic practice, patients are living, breathing and in motion. The proportion, appearance, and shape of the body will behave far differently than a motionless cadaver.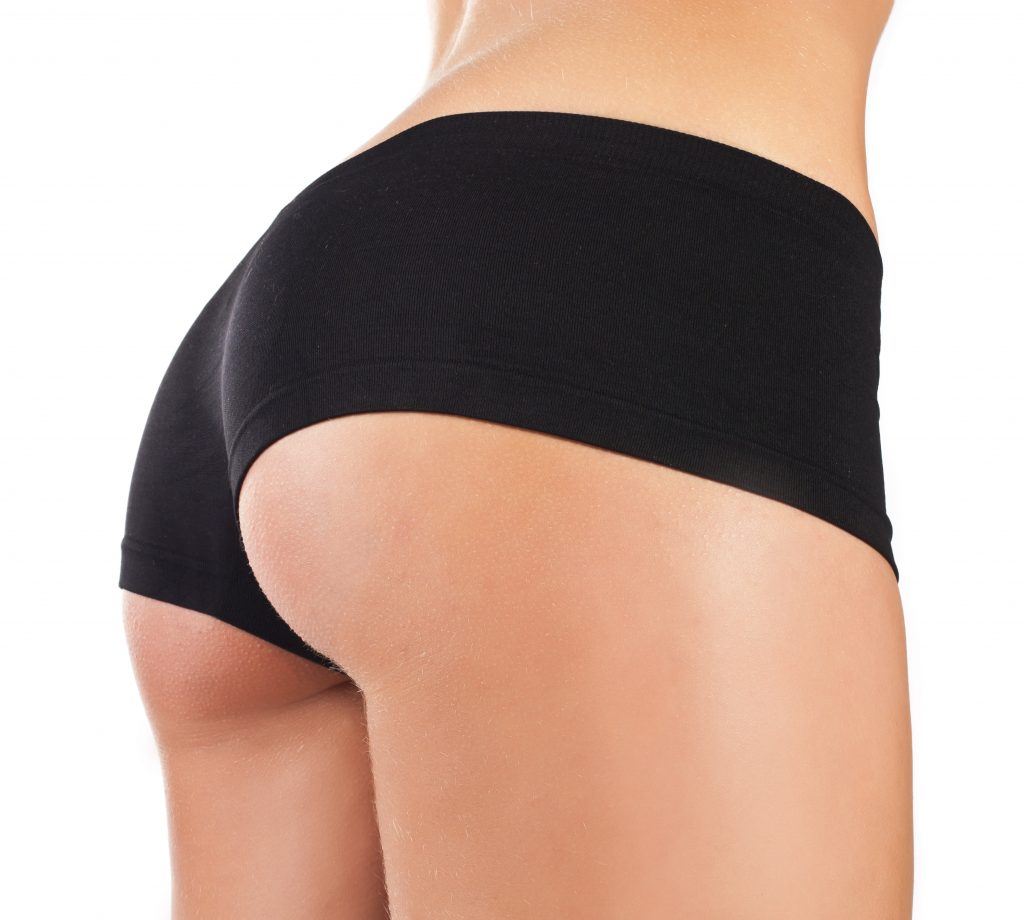 Dr. Millard has not only received formal training in artistic anatomy but is an industry advocate and pioneer when it comes to elevating procedures such as the Brazilian Butt Lift. Artistic anatomy training combines principles of form, fullness, light, and motion and applies them to cosmetic practice. Where the untrained eye may opt for simply larger or fuller results that can ultimately appear false, the artistic eye achieves harmonious balance, proportion, and shape.
Other Buttock Augmentation Options
When determining which buttock augmentation procedure would best fit your needs, there are several different options that you may consider. Although, it is important to note that the other forms of butt augmentation use synthetic materials, such as dermal fillers and implants.
A common technique to achieve a larger behind is through buttock implants. Buttock implants are similarly constructed to breast implants, made of synthetic materials such as saline. For patients who lack the additional excess fat for transfer, buttock implants can be an alternative choice.
For those who do not want to undergo a surgical procedure, another buttock augmentation method that has been developed utilizes dermal fillers to create the enhancement. The gel-like filler will be injected into the behind at various depths to achieve the desired results.
Compared to buttock enhancement procedures that use implants and dermal fillers, the Brazilian Butt Lift presents far fewer risks of complications because this procedure avoids the use of foreign substances from being placed or injected into the body.
Moreover, because the Brazilian Butt Lift allows Dr. Millard to harvest your own fat and transfer it to your butt for the augmentation, you are also effectively sculpting your donor sites. Popularly, the abdominal area or lower back may be used as donor sites, which have the added benefit of further sculpting and defining a more curvaceous figure.
The Results of a Brazilian Butt Lift
Brazilian Butt Lifts provide long-term results, adding natural volume into the backside for years after the treatment, without the need for additional treatment. Once the fat cells have been injected into the buttocks, the cells will begin to establish their own blood supply and create a new home.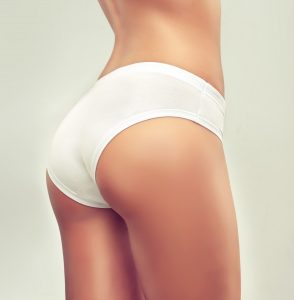 One of the greatest benefits of the BBL is that the results are unaffected even if you experience weight loss after the fat transfer procedure. For most patients, the question they are left with is: how much of the transferred fat remains within the buttocks after the transfer is complete?
Typically, patients can expect a 50 to 70 percent of fat volume retention over the long term. Each patient will experience different levels of fat retention in their buttocks depending on the patient's particular case and the way that their body metabolizes the injected fat cells. In all, the Brazilian Butt Lift procedure is very safe and provides extremely satisfying results. To learn more about the benefits that this procedure provides, please contact our office and schedule a consultation. We look forward to meeting you!