Food for thought: belly bulges are notoriously difficult to flatten. A strict diet and hours in the gym are admirable, but they may not deliver the results you desire. To supplement your healthy lifestyle, consider a consultation with Dr. John A. Millard.
Conveniently located in Lone Tree, Colorado, Dr. Millard proudly serves the greater Denver community and beyond. If you struggle with sagging skin or bulky belly rolls, you should consult with an expert who knows the best remedy for your situation. Whether you require liposuction or a full tummy tuck procedure, Dr. Millard can help. Go from round to ravishing with a midsection makeover at Millard Plastic Surgery!
What Is Liposuction?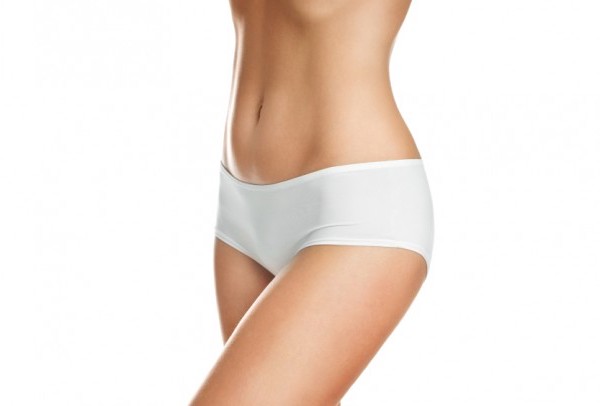 The fat cells in our body keep us warm and process calories. When they take in more calories than they burn, however, fat cells grow. Dr. Millard can remove fat cells through the liposuction process. He begins by gently inserting a thin tube, called a cannula, to access the "problem area" you want slimmed. The cannula delivers tumescent liquid to numb the region, stabilize blood vessels, and soften unwanted fat cells. Once the fat deposits are sufficiently loosened, the cannula vacuums them from the body and contours the area left behind. In the case of the belly, liposuction can reduce the bulk and help your six-pack abs emerge!
Vaser Liposuction
Dr. Millard has pioneered the use of Vaser Hi-Def Liposuction, an innovative system that employs focused energy to assist the fat extraction process. Vaser stands for Vibration Amplification of Sound Energy at Resonance. After the cannula bathes unwanted fat with tumescent liquid, it targets the area with soundwaves. These waves not only break apart fat deposits, they also stimulate collagen production. Vaser helps tighten and retract the skin as it removes unwanted fat.[1]
SmartLipo
Technology advances at a rapid pace, and we in the medical industry are eager to put it to use for your benefit. Lasers chart the frontier of scientific possibility, and their use in SmartLipo is a shining example. Dr. Millard can skillfully contour your physique by liquefying unwanted fat with SmartLipo lasers. The fat cells are then vacuumed out the same way they are with traditional and/or Vaser lipo.
What Is a Tummy Tuck?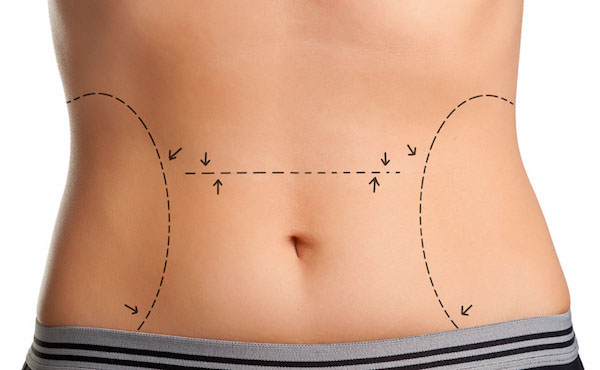 Your midsection is a barometer for your general physical health. When you gain weight, it often manifests in your belly first. If you manage to lose the weight, your size may shrink but the skin along your midriff can remain loose and bulky.
Pregnant women often experience the most pronounced example of the expansion/reduction of their belly region. As a fetus develops, it may separate the abdominal muscles in its mother's belly. One way to address this condition is through a tummy tuck. Also called an abdominoplasty, a tummy tuck removes any unwanted fat and skin that hangs loose against the sides and front of the belly region. The procedure also tightens the musculature along the abdominal wall.[2] Fat deposits in the upper and lower abdomen are vacuumed away to create contours the patient desires. A tummy tuck is truly a transformative procedure.
Tummy Tuck vs. Liposuction
The big difference between a tummy tuck and liposuction is the removal of extra skin and the tightening of the abdominal muscles. Liposuction removes fat deposits, but a tummy tuck goes even further. After unwanted fat is gone, the skin may not bounce back as you may desire. This is especially true in older patients with less skin elasticity. A tummy tuck removes excess skin and sutures your new midsection into taut, trim shape.
Liposuction is often part of a tummy tuck procedure.
Even if you have successfully lost belly fat through diet and exercise, you may want the remaining fat to be contoured. Dr. Millard can do so with his skilled hands and artistic eye. The doctor can then complete his masterful approach by trimming away any sagging skin that obscures your contours.
Benefits of Body Contouring
Whether you opt for a tummy tuck or a simple liposuction procedure, Dr. Millard can deliver remarkable results. Some of the benefits of visiting Millard Plastic Surgery for your body contouring treatment include:
The expertise of a board certified plastic surgeon at the top of his field
A holistic approach to skin tightening and/or fat removal
Increased confidence
Better fitting clothes
A great reason to look forward to swimsuit season!
Candidates for Cosmetic Enhancement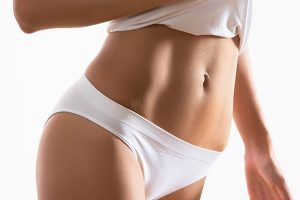 If you have recently lost weight and wish your belly reflected your new shape, then a tummy tuck may be perfect for you. As part of the tummy tuck procedure, you can slim and trim your frame with the help of liposuction. Dr. Millard's proficiency with lipo can also contour your thighs, buttocks, neck, chin, and chest. Healthy individuals who reside in the Denver area or who plan to visit Colorado might be ideal candidates for either a tummy tuck or a liposuction procedure with Dr. Millard. To determine your eligibility for one or more of these treatments, schedule a consultation soon!
Personal Consultation in Denver
We are happy to discuss the finer points of tummy tucks versus liposuction, but what really matters is how it applies to you. Your anatomy is unique and it changes constantly. To assess your best options, first we want to meet you! During your individualized consultation, we will listen to your needs and goals so that we can strategize a plan moving forward. Communication yields improvement, so let's begin a conversation about your ideal aesthetics. To get a glimpse of our dedication to the field of cosmetic enhancement, please visit our blog.
Preparation for Plastic Surgery
At the end of your one-on-one consultation, we want you to be prepared for whichever procedure works best for your belly. The instructions given to you will be tailored to your anatomy and the surgical outcomes you desire. In general, it is always advisable to quit smoking at least three weeks before any invasive procedure. Dr. Millard may also ask you to stop taking certain medications or supplements that interfere with optimal circulation.
Procedures and Recovery
Liposuction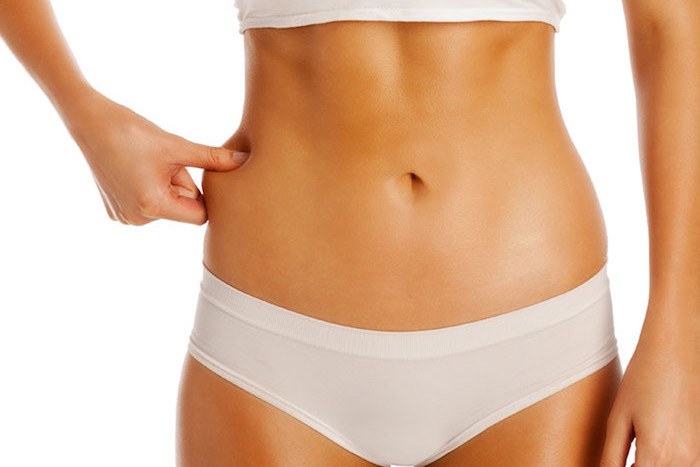 The exact nature of your liposuction procedure will depend on the extent of your aesthetic goals. Dr. Millard will provide the appropriate anesthesia to keep you comfortable throughout the surgery. He will place any incisions strategically to hide them from view. Once the cannula has contoured your "problem area" and removed any unwanted fat, these incisions will be gently closed. Recovery from Vaser liposuction is shorter than traditional liposuction due to the fact that its sound waves efficiently remove fat deposits without requiring as much downtime. Please do not exert yourself in the days following any liposuction procedure and ask Dr. Millard when it is appropriate to return to work.
Tummy Tuck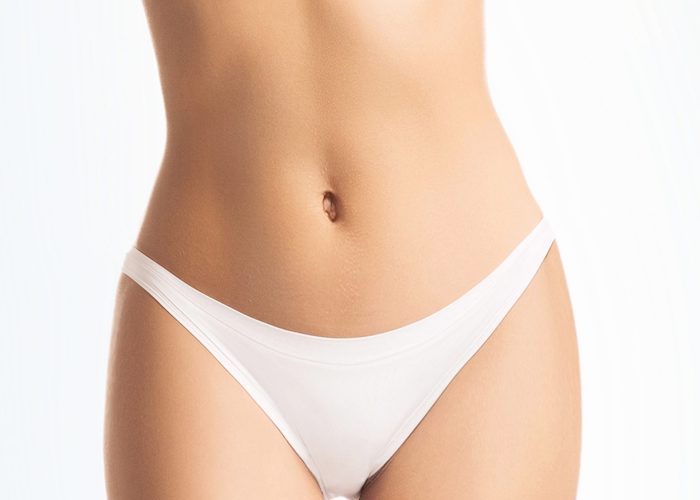 Dr. Millard will choose the tummy tuck method that best showcases your silhouette. His varied techniques address a wide range of how abdominal muscles are situated and the ways in which the skin reacts to these variations. During your consultation, the doctor will discuss his methods and explain which is recommended for you. Dr. Millard may place drains at the incision sites to promote proper healing. If you are fitted for such drains, then you will be invited back for a follow-up appointment to remove them. During this return visit, we can also monitor your progress and celebrate your success!
Amazing Results
Neither tummy tucks nor liposuction are intended as weight loss solutions. Nothing can substitute a healthy diet and exercise when it comes to keeping you happy and fit. Dr. Millard offers his expertise to supplement your healthy lifestyle. If you want to reshape your stubborn stomach region, then Millard Plastic Surgery is the destination for you.
One look at our glowing reviews will prove that patient satisfaction is at the top of our to-do list. Dr. Millard will transform your tummy, whether you struggle with loose skin or excess fat. A sleek, stunning new you awaits!
Complementary Procedures 
Now that your belly fat is under control, what would you like to do with it? If you need plumping up in any areas that feel deflated or saggy, you can put your extracted fat stores to great use! Dr. Millard is such a visionary that he actually invented a new system of fat transfer called 4D Vaser Hi-Def Liposuction. He starts by delineating your musculature from the unwanted fat surrounding it. He then removes the fat, purifies it, and inserts it where it can add volume and definition to your features.
FAQ
How much does a tummy tuck cost in Denver?
Price should not prohibit healthcare. That is why Millard Plastic Surgery offers financing options to break down the barriers between you and your wellness goals. Dr. Millard is committed to providing the best tummy tuck solutions at the right cost, so please call (303) 792-5665 to discuss your questions and concerns with one of our attentive staff members.
What does liposuction cost in Colorado?
Liposuction can be as localized as the thighs or as extensive as a full body contouring. In fact, Dr. Millard offers five levels of Vaser liposuction to address whatever needs you may express during your personalized consultation. Since the procedure varies so thoroughly, so too does its pricing. One of our helpful Millard Plastic Surgery team members will be happy to answer any questions regarding the cost of liposuction in Denver and beyond.
What is the difference between a tummy tuck and liposuction?
Liposuction is a fat removal process and tummy tucks remove the loose, excess skin around the midsection, tightens the abdominal muscles underneath, and removes fat from the tummy area. You may receive liposuction as part of your tummy tuck, but liposuction itself does not address loose, sagging skin.
References
Hoyos A.E., Guarin D.E. (2020). High-Definition Body Contouring Using VASER-Assisted Liposuction. Ultrasound-Assisted Liposuction pp 203-211. https://doi.org/10.1007/978-3-030-26875-6_13
Regan JP, Casaubon JT. (2019). Abdominoplasty (Tummy Tuck). StatPearls Publishing, Treasure Island (FL). PMID: 28613712. Retrieved from: https://europepmc.org/article/NBK/NBK431058