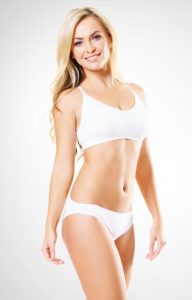 Sculpting the body to add shape, curvature and size can be done with a variety of techniques, but the fat transfer is unmatched in terms of achieving long-term, natural-looking results.
Fat transfer has become the new standard of body contouring and sculpting because it offers patients the best combination benefits and results. With recent innovations in liposuction technology and adipose processing, the body sculpting results you can achieve with a fat transfer are taken to new heights.
A Fat Transfer treatment is ideal in many ways. For example:
DUAL BENEFITS
Fat transfer treatment provides dual benefits of sculpting and volumization in one procedure.
AUTOLOGOUS NATURAL FAT
By using your own sources of fat, the results of body sculpting appear and feel natural. Dr. Millard's technical expertise and formal training in artistic anatomy is part of his philosophy in delivering results in harmony with your body's natural features to create the most ideal self.
LONG-TERM RESULTS
Compared to synthetic fillers and injectables, the fat transfer results are long-term and often permanent. A small percentage of the transferred fat cells are reabsorbed into the body, but Dr. Millard's specialized technique ensures maximum fat tissue viability.
VERSATILITY
Fat tissue is a viable volumizing agent for nearly any area of the body. Alternatives such as synthetic implants and fillers have limitations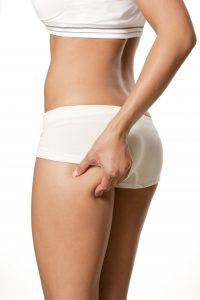 The fat transfer takes fatty tissue in your own body and uses it to enhance or volumizing other areas of the body. Dr. John Millard is at the forefront of technical innovation and raising the standards of fat transfer practice across the cosmetic world. Fat transfer is an ideal method for volumizing and contouring the body because it involves only your own, natural stores of fatty tissue.
The technique has been around for some time, but with the revolutionary advancements in technology and methodology in recent years, fat transfers can achieve great body sculpting results.
With the fat transfer, you now have the power to take what was once thought of as the enemy of beauty into your biggest ally.
What Makes Fat Transfers Unique?
With fat transfer, your own natural resources of fat tissue are used to enhance your face and body. Fat transfers are changing the way cosmetic surgeons are performing breast augmentation, buttock augmentation, and facial rejuvenation. The Brazilian butt lift, a relatively new technique on the scene, is primarily a fat transfer technique.
Not all fat transfer treatments are the same and the quality of the results have a lot to do with the experience and expertise of the surgeon. In Dr. Millard's hands, you will be in the care of one of the industry's fat transfer and body sculpting leaders.
What can fat transfer do?
Fat transfer is a body sculpting technique that gives you the ability to reshape, slim, augment and volumize many different areas of the body such as the abdomen, hips, buttocks, and thighs. With a fat transfer, you can achieve: larger, fuller breasts, a leaner, curvier figure.
What makes a fat transfer superior?
The fat transfer as performed by Dr. Millard offers a unique set of benefits and delivers world-class body sculpting results. Dr. Millard is a body sculpting and fat transfer pioneer, constantly pushing the capability of fat transfer methods.
By using your own source of fat to sculpt the body, you eliminate the risks associated with other body sculpting methods. For example, with dermal injections or buttock augmentation using implants, you are ultimately introducing foreign, synthetic elements to the body. Foreign elements in the body pose a risk, however minimal, of allergic reaction. Moreover, with a procedure like a buttock augmentation with implants, synthetic are limited in their durability and shelf life, typically requiring replacement after about ten years.
Why Dr. Millard?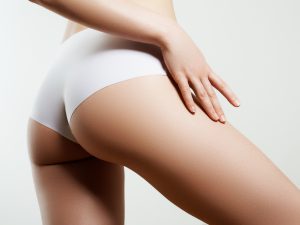 Beyond technology and technique, the biggest factor in satisfaction for achieving the best body sculpting results is the surgeon. There are physicians who offer and perform fat transfer treatments because they can, but there are few, if any, like Dr. Millard who make it their business to be the best in body sculpting treatments.
On top of his extensive training and schooling, Dr. Millard has made body sculpting his life's work and is constantly striving to deliver the best results by using the most advanced, proven techniques and tools. Additionally, Dr. Millard is a pioneer and industry leader when it comes to the idea of artistic anatomy.
His practicing philosophy of Tailored or Artistic anatomy is on the forefront of the body sculpting world. Building upon his medical training, Dr. Millard has also taken it upon himself to understand the art form of human anatomy through consultations and formalized training with artistic anatomy experts.
This all translates to better results that are appropriate to your natural, beautiful form. The type of fat transfer treatments where there are obvious signs of having work done has fallen out of favor.
Is the Fat Transfer Right For Me?
With the fat transfer, anyone who wants to achieve a tailored, sculpted, beautiful body may benefit from a fat transfer treatment. Specifically, those who are in overall good health, non-smokers and have an area of the body with ample sources of donor fat tissue are best-suited for a fat transfer treatment.
A fat transfer can achieve:
Added shape and curvature to your figure with a Brazilian butt lift
Sculpting and slimming of the donor site
Added volume and rejuvenation of sunken areas caused by aging symptoms
A fuller, perkier appearance in the buttocks and breasts.
How is a fat transfer accomplished?
At Millard Plastic Surgery, the most advanced instrumentation is employed: the VASER system. With the VASER system, the specialized process called liposelection and acoustic streaming ensure a higher quality fat transfer process. The VASER system is designed with a VentX Cannula that has uniquely designed beveling that reduces damage to fat tissue during the harvesting phase. Recent studies are currently underway seeking out what types of fat transfer techniques improve long-term fat transfer. Regardless of technique or processing tools for a fat transfer, patients can expect 50 to 70% volume retention of fat transferred.
The main steps of the procedure are Vaser liposuction to remove fat from a donor site, fat processing, then fat injection and sculpting.
During the fat placement and injection phase, Dr. Millard employs another advanced technique called Ultrasound-Image-Guided-Fat-Transplantation or UIGFT. UIGFT is an imaging technique developed by Dr. Millard that uses ultrasound to generate an image for mapping fat placement. With this tool, potential issues such as "overgrafting" where too much fat is placed in an inappropriate area are avoided.
The number of injections required or the final phase is based on the volume of fat being transferred and requirements based on your goals.
Consultation
With body sculpting and tailored anatomy, customization according to your body's natural features is key. Every fat transfer treatment is extensively tailored according to your goals and what fits your natural anatomy.
Schedule a consultation with Dr. Millard to learn more about how the transfer achieves the best in body sculpting and tailored anatomy. To schedule your consultation, contact us or click here.