Many individuals are looking for a way to enhance their features without the use of synthetic materials. Fat transfer procedures have grown in popularity as people desire more natural alternatives for enhancement. Fillers and implants are great ways to augment different parts of your body. However, for some, these may not be the most ideal options.
You may have decided that synthetic enhancement is not for you, but still want to plump and fill certain areas of your body. Fat transfer may be the solution you have been seeking.
Do you want to learn more about fat transfer? Here are some frequently asked questions about fat transfer that we hear often at Millard Plastic Surgery.
What is fat transfer?
Fat transfer, also referred to as autologous fat transfer, fat grafting, or natural augmentation, is a surgical procedure where fat is removed from donor sites on the patient's body through the use of liposuction. This fat is purified and injected into areas the patient wishes to augment. Fat transfer is a highly customized procedure that can deliver natural, long-lasting results.
What is the goal of fat transfer?
The goal of a fat transfer procedure depends on the area of the body receiving the fat transfer. Grafted fat can smooth lines and wrinkles in the skin, fill depressions caused by atrophic scarring or other aesthetic defect, volumizing areas deflated by time, and plumping places that need more projection.
No matter how demanding your goals may be, Dr. Millard can help you achieve them.
Where can I receive liposuction for fat grafting?
Generally, patients typically decide to sculpt their midsection and utilize the fat for grafting. Dr. Millard can perform VASER Liposuction just about anywhere you have undesirable fat deposits. This may include your:
Chin
Neck
Arms
Chest
Abdomen
Flanks
Hips
Thighs
Knees
Buttocks
Calves
Ankles
Back
Bra rolls
If you are looking to contour and sculpt your body to your specifications, Dr. Millard is an artist with an eye for impeccable detail. As an expert in the field of aesthetics, he can create the physique and silhouette of your dreams.
Where can I receive fat grafts?
Fat may be transferred to just about any area of your body. Your very own harvested and purified fat cells may be used to:
Smooth the surface of the skin, eliminating wrinkles and concealing scars
Fill sunken or deflated areas, such as the temples, under the eyes, hollows of the cheeks, the back of the hands, and the top of the feet
Volumize the cheeks, lips, breasts, hips, and buttocks
What areas would you like to focus on with fat transfer? Schedule a personal consultation with Dr. Millard today to begin the conversation regarding your aesthetic journey.
What are the benefits of fat transfer?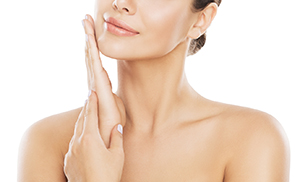 Fat transfer is an extremely versatile procedure. Smoothing, volumizing, lifting, shaping, and filling can all be accomplished with your own viable fat cells. Results are long-lasting and natural. Fat transfer with VASER Liposuction is safe, effective, quicker, and more comfortable when compared to fat transfer with traditional liposuction.
When you choose Dr. Millard for your fat transfer procedure, you are deciding to work with a master. Dr. Millard is a pioneer in the use of VASER Liposuction technology, teaching a new generation of plastic surgeons the ins and outs of the procedure.
Am I a candidate for autologous fat transfer?
Ideal candidates for fat grafting are healthy adults who are close to their ideal weight. They may experience deflation in their skin over time or would like to enhance the volume in certain areas of their bodies. Fat transfer patients have adequate fat at the donor site(s) to harvest and inject into the desired area(s). They also are optimistic, yet realistic in their expectations of fat grafting and what it can do for them.
The only way to determine if fat transfer is appropriate for you is to attend a private consultation with Dr. Millard.
During this meeting, the doctor will assess your health and medical history, the potential donor site(s) and the area(s) to receive the fat graft. If you have kept your weight stable and can maintain a healthy lifestyle, you may be a great candidate for fat transfer with Millard Plastic Surgery.
How is fat transfer performed?

On the day of your procedure, you will meet with Dr. Millard to review your treatment plan. He will mark the donor sites and injection areas with a marker, being sure to highlight the incision sites, areas of focus, and anatomical landmarks, as necessary.
Once you are in the operating room, you will be administered either general anesthesia or local anesthesia with or without IV sedation. After the anesthesia has taken effect, Dr. Millard will make small incisions in the donor area. From there, a hollow, thin tube, called a cannula will distribute tumescent fluid within the treatment site.
The VASER Liposuction cannula will then emit ultrasound waves to loosen the fat cells and gently suction them from your body. After the donor area is sufficiently contoured, the harvested fat cells are purified using the PureGraft system. Once the viable fat cells are separated from the other contents, it is injected into the recipient areas for augmentation.
What is the recovery process like after fat transfer?
The extent of your fat transfer will directly correlate to your recovery process.
Depending on the areas treated, recovery can be as little as a few days or as much as two weeks, requiring you to take some time off of work. VASER Liposuction is minimally invasive. It provides a safer and less damaging treatment that results in a quicker recovery period when compared to traditional liposuction.
Generally, the treatment areas will be swollen and tender. You may be expected to wear a compression garment at the donor and receiving areas to minimize swelling and help your body adjust to its new contours. You may be encouraged to engage in some gentle movement to help maintain proper circulation. You should take care to not disrupt the incisions to ensure proper healing.
How long does fat transfer last?
After properly caring for the fat graft and closely following Dr. Millard's post-operative instructions, you can expect your final results to be long-lasting! Because the transferred fat integrates with its new surroundings, including creating a new blood supply, it will be there to stay. If you lose significant weight after your fat transfer procedure, your results may not endure. It is important to maintain a stable weight after fat grafting in order to keep your amazing results for many years to come.
Can a fat transfer be reversed?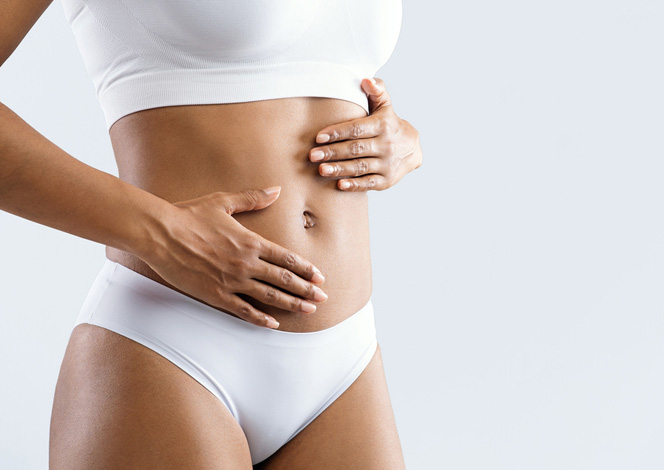 After you undergo a natural augmentation with Dr. Millard, you will be amazed by your astounding results! However, we understand that as time passes, you may desire a different physique or may have experienced weight gain. No worries, as long as you maintain a healthy lifestyle and are a candidate, you may reverse your fat transfer with VASER Liposuction. The excess fat deposits will be removed from your body and your frame will be sculpted to greatness. We can appreciate your desire to keep your options open, but after fat transfer with one of the best plastic surgeons in the field, Dr. Millard, reversing your results may not even cross your mind! You'll want to flaunt your new, stunning contours for all to see!
How will my results look?
After your comprehensive surgery, the donor area that underwent VASER Liposuction will be slimmer and smoother. VASER Hi-Def Liposuction will also put your taut musculature on display. The area receiving the fat transfer will be fuller and more voluminous. Plump, wrinkle-free skin will radiate your best look!
Should I get breast implants or fat transfer to breasts?
You have options when it comes to breast augmentation. Breast implants can provide you with plenty of volume! If you are looking for a dramatic change in the appearance of your breasts, consider breast implants. If you would like a natural, less dramatic solution to enhance your cleavage, fat transfer to breasts is the better choice. There is a third option to help you get the best of both worlds: breast augmentation with implants and fat transfer! If you have insufficient breast tissue to appropriately conceal the edges of breast implants while in the breast pocket, a combination procedure may be of great benefit to you.
The implants will provide the volume while the fat graft can help you achieve a natural-looking and natural-feeling result!
How much does fat transfer cost in Denver?
Fat transfer procedures are highly customizable. Because of this, costs will vary between patients – even those undergoing similar procedures. The only way to receive an accurate quote is to attend an informative consultation with Dr. Millard. He will consider your goals, anatomy, and needs to create an individualized treatment plan. This treatment plan will inform your final price for the procedure as various personal factors can affect the associated costs. Millard Plastic Surgery offers financing to help make your fat transfer goals a reality. Additionally, we offer special pricing on select procedures throughout the year. So, be sure to visit our specials page often to stay up-to-date on ways you can save on your procedure.